The iPrEx study was the first major study to see if pre-exposure prophlyaxis (PrEP) works in men who have sex with men (MSM) and transgender women who have sex with men. The follow-up study iPrEx OLE sought to confirm the effectiveness of PrEP, while looking at participants' attitudes and behaviors around taking PrEP. This infographic helps unpack some of the major findings from this study.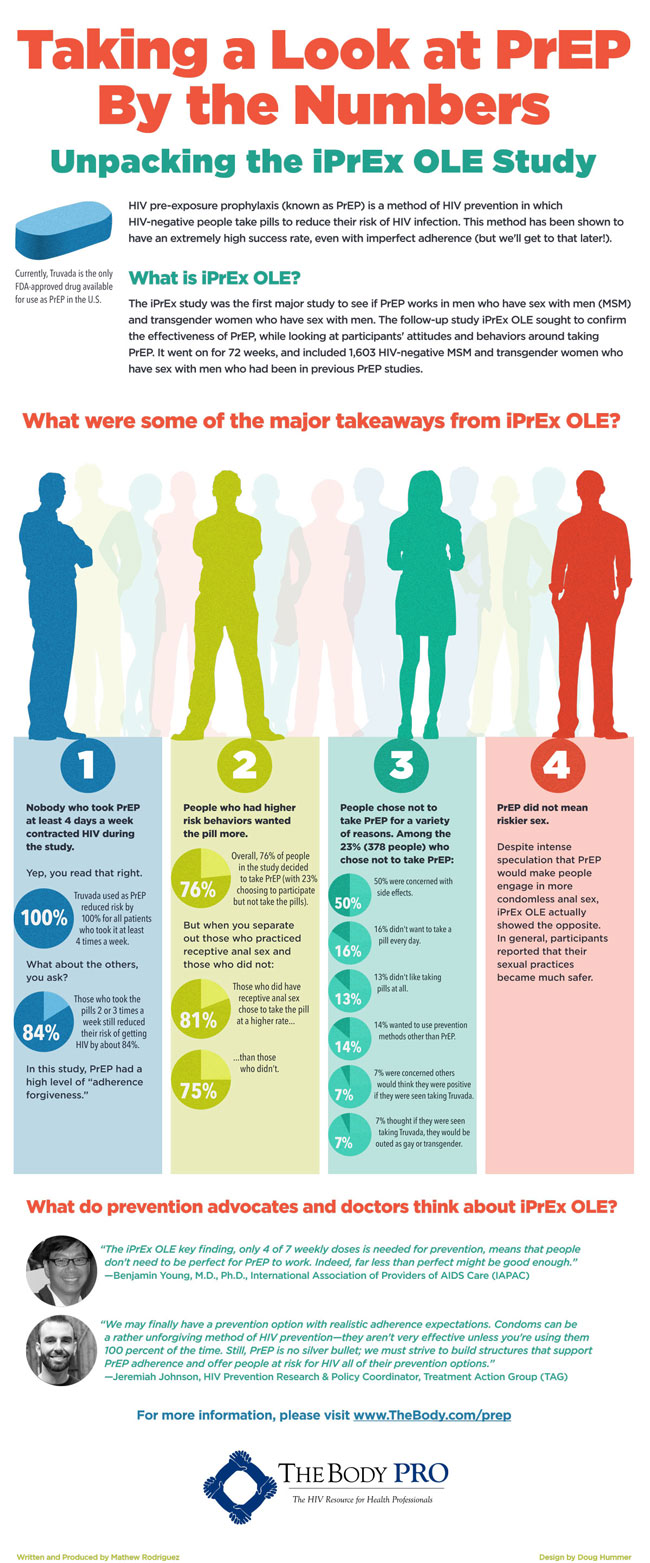 Add This Infographic to Your Website or Blog With This Code: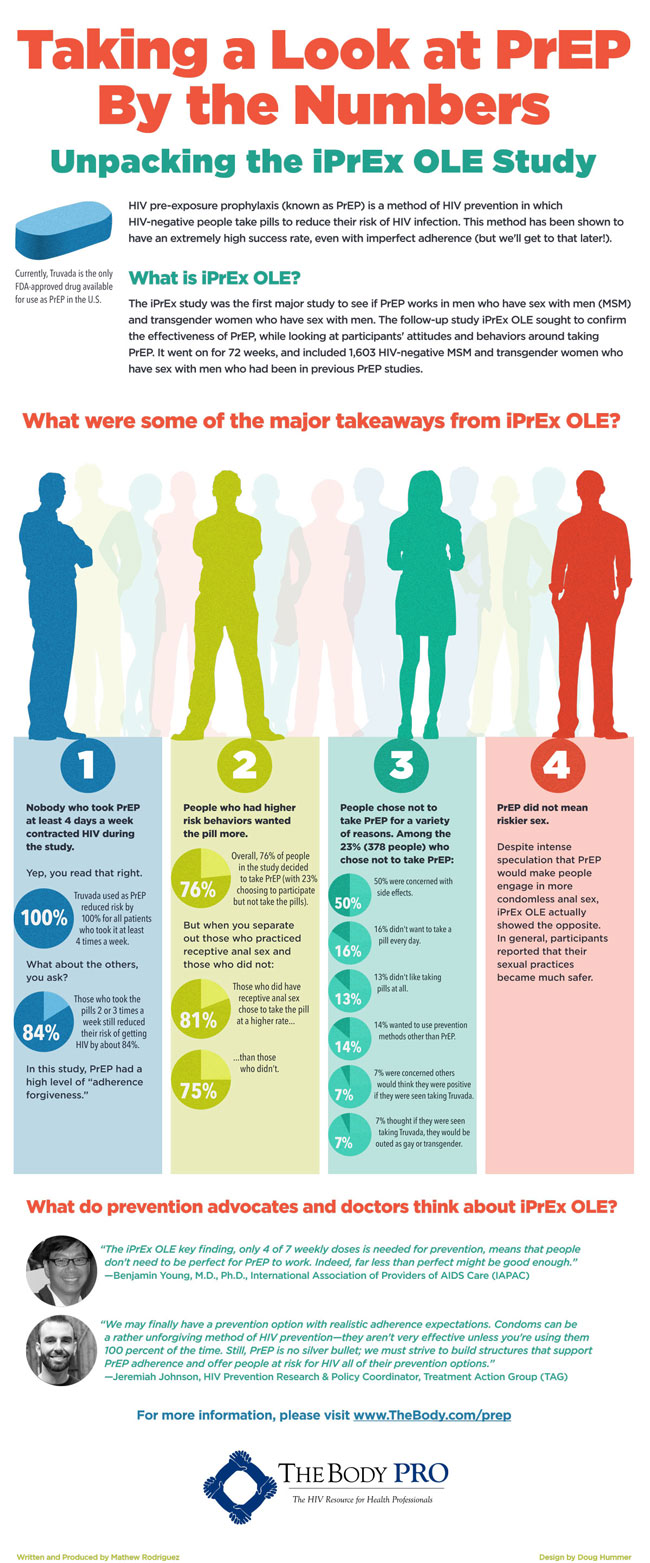 Learn more about HIV at
TheBodyPRO.com
.