With new information coming in from various studies, is it time to revise the guidelines on when people with HIV should start treatment?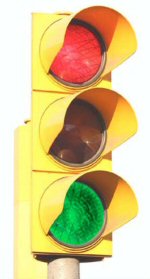 The U.S. Department of Health and Human Services guidelines are continuously evolving. They have always recommended treatment for anyone with a CD4 count below 200. But recommendations have changed over the years for people with higher CD4 counts. Throughout the 1990s, they recommended that "treatment should be offered" to anyone with a CD4 count below 500 or a viral load above 20,000.
In 2001, the guidelines were revised to say that "treatment should generally be offered" to people with a CD4 count between 200 and 350, "though controversy exists." For people above 350 with a viral load above 55,000, "some experts would recommend starting therapy ... some would defer." For those above 350 but with a viral load below 55,000 "many experts would defer therapy and observe."
In 2004, the "controversy" about people between 250 and 300 was dropped: "Treatment should be offered following full discussion of pros and cons with each patient." For those with a CD4 count above 350, the viral load threshold was raised: with a viral load above 100,000, "most clinicians recommend deferring therapy, but some ... will treat." If below 100,000, "defer therapy."
Debate Participants
L. Jeannine Bookhardt-Murray, MD, is Medical Director of Harlem United in New York City.
Sheldon Brown, MD, is Section Chief, Infectious Disease at James J. Peters Veterans Affairs Medical Center.
Jerome Ernst, MD, is Medical Director of ACRIA.
Roy "Trip" Gulick, MD, MPH, is Professor of Medicine and Chief of Infectious Diseases at Weill Cornell Medical College in New York City.
Tim Horn is President and Editor-in-Chief of AIDSmeds.com.
Bob Huff is editor of treatment Action group's TAGline and annual Pipeline Report.
Richard Jefferys is an HIV treatment activist and coordinates the Michael Palm Basic Science, Vaccines, and Prevention Project at Treatment Action Group.
Heidi Nass is a treatment educator and community advocate at the University of Wisconsin HIV/AIDS Care Program.
John Phair, MD, is Chief of the Division of Infectious Disease at Northwestern University, Chicago and is Chair of the MACS Executive Committee.
Rona Vail, MD, is an HIV specialist at the Callen Lorde Community Health Center and sits on the HIV guidelines committee for the NYS DOH AIDS Institute.
The current guidelines, adopted in 2007, simply state that "antiretroviral therapy should be initiated" in anyone with a CD4 count below 350. For people above 350, "the optimal time to initiate therapy ... is not well defined."
The definitive answer to this question will hopefully come from the START study, which has just begun. It will eventually enroll 4,000 people with HIV who have CD4 counts above 500. Half of them will start HIV meds immediately and half will wait until their CD4 count drops below 350. A study like this should provide strong evidence on when to start treatment, since people will be randomly assigned to start or wait -- unlike cohort studies in which they make that choice themselves.
But START will not report its first results until 2016. Should the guidelines be updated before then? Achieve asked ten experts their opinion on the long-standing "when to start" debate.
Do you think the current recommendation to begin HIV meds at a CD4 count of 350 should be changed?
Gulick: I think we should be starting treatment earlier. All the data seem to suggest the same thing. We don't have data from a randomized study like START -- the gold standard -- but we do have cohort data from the ACCORD cohort suggesting a benefit to earlier treatment. They looked back at over 9,000 people in 22 different cohorts who had begun treatment at different levels -- one was 350, one was 500 -- and they found a clear survival benefit when people started earlier. So I would advocate to anybody that if you're ready to go on treatment, you should start.
Phair: The data from ACCORD is observational only, and the implication is that somewhere between 350 and 500 would be an appropriate place to start. But until we have data from a randomized trial like START, I don't think we have data to justify changing the guidelines. Even the newer HIV meds still have side effects.
Nass: More and more data are suggesting raising or even eliminating the CD4 threshold for starting treatment. ACCORD showed the dangers of uncontrolled HIV replication, even at higher CD4 counts. The data are hard to ignore and will likely only become more convincing.
"It's not only about the CD4 number itself -- it's the rate at which you're approaching it. A pragmatic guideline would be tied to the CD4 trend and not just the number."
Brown: The data from cohorts like ACCORD comes with serious caveats. The whole reason they were able to do the SMART study is that they had an enormous amount of cohort data saying there was little chance of any major problems with treatment interruptions. And look what happened! The risk of death was significantly increased for those who interrupted treatment. So starting treatment earlier based on cohort data may risk the same surprises, because the people in those cohorts who did not start earlier may be the very people who had a higher chance of having real complications later. Also, it's not only about the CD4 number itself -- it's the rate at which you're approaching it. A pragmatic guideline would be tied to the CD4 trend and not just the number.
Huff: Theoretically, I think treatment should begin when HIV is diagnosed. I think the next step will be to move the number to 500, though the evidence for doing that may not be strong.
Vail: Not yet. While there are clear benefits to treatment above 350, there are still risks. My gut feeling is to treat higher, but I worry that if we change the guidelines, people who are not ready to start are going to be pushed to do so. Cohort studies like ACCORD showed a survival benefit in people who started at higher CD4 counts. Clearly, treatment played a part in that, but were there other things that made those folks different? Were they more motivated? Was their living situation better? Were they not using drugs? I don't think we need to wait for a randomized study like START to raise the recommendation, because there are enough data that say there's a benefit.
Bookhardt-Murray: I think there's enough information out there that tells us we should really be considering starting earlier rather than later. Even up around 500 -- I think the jury's still out, but evidence points in that direction. It should always be weighed against toxicities and cost.
Horn: I do think they need to be changed, to break the "cookie-cutter" approach. Yes, studies show that people with HIV have a higher risk of non-AIDS-related problems like heart disease and cancer even when their CD4 counts are above 350. But if you move the guidelines up to 500, you're basically recommending treatment for everyone as soon as they enter care and I don't know if that's a good idea. It's not all about the CD4 count -- earlier treatment may be better for those with other risk factors like smoking or hepatitis C, to negate the added effects of uncontrolled HIV replication.
Ernst: The recommendation to wait until you reach 350 should be changed to read "for some patients." We now have an amazing number of meds with fewer side effects and easier dosing. The benefits of earlier treatment that are appearing in the literature, coupled with the new meds, leads me to discuss earlier treatment with patients who don't have adherence issues -- earlier treatment is used more often than the guidelines recommend.
How important is this, since most people are diagnosed with CD4 counts below 350?
Phair: Right -- the average in this country is around 190. The problem is that we are not diagnosing a third to a fourth of people until they are very immunosuppressed. The CDC has recommended testing people without going through all the hoops that we did in years past -- to discuss the test, provide counseling once you make the diagnosis, and be sure the testing is tied to treatment access. So the question is very important, but I don't think it affects the relevance of when people should start.
Gulick: That's old news and is likely to change as the CDC puts out the message that more people should be tested routinely. I think the numbers that people are quoting when they say that the average CD4 cell count at presentation is 200 are several years old and there are newer data to suggest that CD4 counts at diagnosis actually are going up. The average pregnant woman with HIV is diagnosed with a CD4 count in the 400s.
Huff: It won't mean a thing to the 25% of people newly diagnosed in New York City who already have AIDS. A serious campaign should be undertaken to increase community-based testing and diagnose people earlier. It would have the biggest bang for the buck, and it's not being done.
Vail: I think it's still important because we're moving to universal testing as a part of routine medical care. We're going to see more people diagnosed with higher CD4 counts -- we're seeing that now. At our clinic, we have two populations: people who have been infected for 10 or 20 years with no T cells because they've been avoiding testing, and people coming in for routine STD testing who are being diagnosed with higher CD4 counts.
Nass: I'm hopeful that moving recommendations to earlier treatment might push more providers to start testing people. People put the blame on written consent laws but my guess is that doctors themselves are the problem. Either they don't want to talk about sex and needles or they don't want to deal with a positive result. Other than OB/GYNs -- who are protecting fetuses, let's be clear -- physicians have failed us when it comes to HIV testing.
Some are saying everyone with HIV should be on meds -- do you agree?
Phair: If the meds were as benign as other meds people take for life, like drugs for arthritis or high blood pressure, I would agree. But we've been burned over and over again by unexpected adverse effects, and no medicine is totally safe for everybody. These are really rough drugs when you think about it.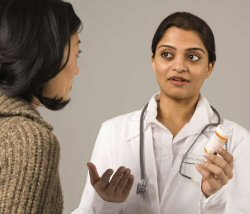 Gulick: HIV is an infectious disease and we have good treatments that are relatively simple, nontoxic, and highly effective. So why are we even asking the question of when to start? People thought early on that this was a viral illness and you need to treat it -- not only can you make the person better, you can probably reduce their chance of transmitting it to other people. It's hard to name another infectious disease where we don't start treating immediately. The treatments we had in the old days were complicated, toxic, and not very effective. Things have changed in the last 20 years.
Brown: I don't agree. That reminds me of the "hit hard, hit early, don't let a single T cell die" approach, back when we were using Zerit and Crixivan. For someone with a normal CD4 count to be taking those meds would have been nuts. We were just looking at that one part of their lives -- the amount of HIV in their body -- which matters a whole lot, but it's still a whole life.
Nass: There are more and more data pointing to the damage of uncontrolled HIV replication and those data will likely only get more convincing. Knowing that suppressing the virus is desirable, perhaps for everyone, is not the same as saying everyone should be on treatment.
Ernst: I strongly disagree. I'd say they should be recommended to all patients after the risks and benefits are discussed, if there are no other problems like mental illnesses or addiction that would interfere with adherence.
"In a perfect world, everyone with HIV would be on treatment in the same way that everyone with high blood pressure should be on treatment. But we don't live in a perfect world."
Vail: In a perfect world, everyone with HIV would be on treatment in the same way that everyone with high blood pressure should be on treatment. But we don't live in a perfect world. If we had a perfect pill that had no side effects and no risk of cross-resistance, it absolutely makes sense. But we don't have that yet. At higher CD4 counts, will it do more harm than good?
Jefferys: From the perspective of the basic science, I understand this position better now than a few years ago. But from the perspective of real life, it still seems impractical and even undesirable, unless we can find a combination of meds that have zero impact on quality of life. I guess I'd agree if the meds were as benign as Tic Tacs, but until then it's a complex risk/benefit decision. I'm a little surprised when I hear someone suggest we have good long-term data that the newer agents are less toxic. We only have short-term data.
Would better HIV meds influence your opinion on when to start?
Brown: They would, but we're not going to see those changes quickly. One pill, once a day is certainly very convenient, but for someone who has never felt sick, who has never really seen people with advanced AIDS, particularly for a younger person, even that's going to be too much for some. It may seem easy, but you have to take human nature into account. I hope we'll eventually have meds that can be used like Depo-Provera, once a month, or an implant.
"Different people want different things. Some people would like a patch or injection, others would not. Having several options would be nice."
Gulick: I think the meds we have today, while not perfect, are very good. They fulfill all the qualities you would want in a medication that people have to take over the long term. It's hard to get easier than one pill, once a day. The ACTG just formed a group to look at meds that would be less frequent than once a day. Different people want different things. Some people would like a patch or injection, others would not. Having several options would be nice. We used to have this same discussion ten years ago: when would we have one pill, once a day? Now it's here and working for the majority of people.
Huff: We need to get to the next generation of HIV drugs that are more tolerable, less susceptible to resistance, more forgiving of dosing lapses, and that have well-understood long-term safety data. Unfortunately, many clinicians are content with the current drugs and complacent about the need for developing a next generation of therapy. So the pharmaceutical industry, attracted by more alluring opportunities in hepatitis, does not see a compelling market demand to invest in new HIV drugs.
Phair: You want meds that have minimal metabolic effects, in terms of fat distribution, lipids, glucose, and blood pressure -- all of which are seen with the current drugs. In the MACS, we've seen a rise in blood pressure in people who have been on HIV meds for more than two years. And some problems of aging are worsened by these meds. For example, Viread does not seem to cause kidney problems in younger people, but when you give it to an older person you've got a potential problem, because renal function is already diminished.
Bookhardt-Murray: Absolutely. A better side effect profile, and number of pills, number of times a day. Even one pill once a day is a barrier for some people. In fact, some people can't get that pill down -- it's too big. That's a barrier. If there were injections, implants, sublingual meds, a liquid that doesn't taste so bad -- all that would help with adherence.
Do you think our view of HIV as a disease only of immune suppression is changing?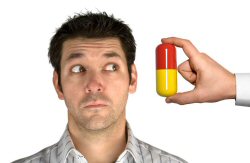 Phair: I think that immune activation and inflammation are going to be as important as immune suppression, but we don't have the data to tell us which inflammatory markers to watch. I do think we need to understand the inflammatory state of a person on therapy, even if they're virally suppressed. But I'm loathe to put someone who is controlling their viral load without drugs on HIV meds -- so you're asking the right question, I just don't have the answer.
Huff: HIV does a lot more than kill T cells. It causes irreparable damage to the immune balance within days of infection by wiping out a key population of T cells in the gut and elsewhere. Viral replication causes ongoing damage, probably due to chronic immune activation and inflammation. And there is low-level toxicity from HIV proteins that are released even in people with undetectable viral loads -- if these proteins send signals to the immune system, improper immune responses may continue.
Vail: That's why I think some people are saying to treat everybody. It's about treating an infection that's causing inflammation and organ damage. The guidelines do say that it doesn't matter what your CD4 count is if you have kidney disease, you should treat. If you have cardiovascular disease, treat. If you have HBV, don't treat that without treating HIV.
Brown: Yes. We know that HIV depletes the gut immune system very early and that there are more subtle effects of nutrient absorption -- but at what stage is that having important effects? Does it reverse with improved CD4 counts? There are things that are continuing to happen even in people on treatment with a well-controlled infection. People who smoke have double the risk of lung cancer if they also have HIV -- what causes that? Would earlier treatment help with that? We don't know.
Jefferys: It's complicated because the risk of illness from inflammatory diseases is far lower than the risk from immune deficiency. The SMART data are an example: over 95% of the people who interrupted treatment did fine; it's just that there was a higher risk of illness compared with those who didn't interrupt. My guess is that START is going to end up with the same sort of finding -- starting earlier will be associated with a 50% reduction in the risk of illness, but in absolute terms that means 2% of people in the deferred treatment group will get sick versus 1% of people in the immediate group.
One encouraging development -- it's deja vu all over again -- is that studies are starting to revisit antiinflammatories like aspirin, from the perspective of their impact on things like arteriosclerosis instead of their effect on CD4 counts or other markers that may not fully capture their benefit.
Where do you see HIV treatment being 10 years from now?
Phair: I would bet we'll be treating earlier -- we may be starting at diagnosis -- with drugs that are less toxic. But unless something dramatic happens that I don't know anything about, I don't think we're going to have a treatment that can eradicate HIV. Eradication of this virus is a very difficult task. I'm skeptical that we will achieve it in the next ten years, but hopefully in 20 or 25.
Jefferys: I wish I could predict an immune-based therapy or some treatment that would allow people to dispense with regular meds, but there isn't really anything I could imagine being available in ten years. People build up more dysfunctional HIV-specific T cells over time and if there were a way of switching them back on, the effects could be quite dramatic -- an immunological blitzkrieg on HIV. Researchers are also looking at whether it's be possible to make people more like mangabeys -- in that monkey species, HIV replication doesn't cause immune activation, so there's no progression to immune deficiency.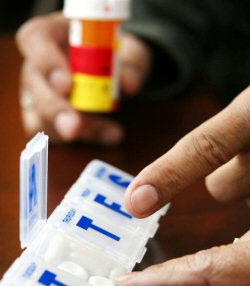 Gulick: I would guess we'll be offering treatment to everyone with HIV. If you could treat everybody with HIV, we could perhaps wipe out the epidemic. The reason is that if someone reduces their viral load to very low levels, it's much less likely they'll pass the virus onto someone else. So if you model that on a worldwide basis, eventually the number of HIV cases declines until it goes away. The Swiss cohort idea that you don't have to use protection if your viral load is undetectable has been debunked, so people still need to take precautions even if their viral load is undetectable. But we do know that the biggest group of people that spread HIV is those who don't know they're infected.
Huff: Once-a-month dosing could help people with adherence problems or be a good strategy for treating people at high risk of infecting others. And even though the current drugs are effective and tolerable, the long-term effects are not known. For example, almost everyone takes Epivir, but there's almost no comparative safety data that might reveal subtle toxicity, because everyone takes it. Nuke-sparing studies now under way might tell us if this class of drugs is linked to the signs of premature aging seen in people with HIV.
Vail: I think we'll absolutely be treating earlier, unless we get some nasty surprises. But barring some new information that our newer drugs have some long term toxicities, I think we'll be treating earlier. We're smarter than we were ten years ago, but we're not as smart as we think we are, which is why I think we're just not ready to treat everyone yet. As a provider, I have to be driven by the person in front of me -- but there is a greater issue. If we lower community viral load, there will be fewer new infections, and that should be part of the discussion.
"Ten years from now, we are going to have a cure. Whether it's an intensive cocktail, or new meds, or an injection, I am convinced we're going to have a cure."
Bookhardt-Murray: Ten years from now, we are going to have a cure. Whether it's an intensive cocktail, or new meds, or an injection, I am convinced we're going to have a cure. I'm still seeing one or two deaths a month -- usually in people who were diagnosed late. They have an undetectable viral load, their CD4 count is up, they look pretty on paper -- but they started out with a very low CD4 count and now they're dying from things like cancer and heart disease. It's too much -- we've got to pick up the pace.
Mark Milano is an HIV Health Educator and the Editor of Achieve.
Want to read more articles in the Summer 2009 issue of Achieve? Click here.