Reducing HIV Infections at Circuit Parties
Introduction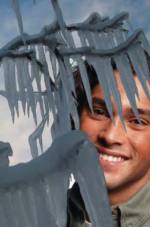 Circuit parties are weekend-long dance events where sexual activity and poly-drug use are generally prevalent. The parties are typically attended by up to 25,000 gay and bisexual men, who socialize without stop for periods sometimes exceeding 24 hours. The Black & Blue party in Montreal reported attendance by over 80,000 people during a recent party weekend.1 The men dance to bass-pounding, electronic rhythms amid multi-colored lights and laser shows, often with exotic entertainers performing on stage, sometimes erotically. The participating men are on average Caucasian, in their late 20s to late 30s, college educated, and from middle- to upper-middle-class backgrounds. The parties themselves serve as "gay celebratory ... events ... important to many men," who cite as a major reason for attending the "feeling of community" they find there.2 This last sentiment is echoed in recent media depictions of circuit parties as "a symbol of freedom for the gay community" that "brings all aspects of the community together, people from all walks of life" so that circuit parties embody "our family, our gay family."3
Circuit parties were started in the mid-1980s as part of the gay community's attempt to raise awareness of HIV/AIDS and to gain funds to combat the disease.4-6 Although it is unconfirmed, circuit parties may have ironically become potential sites for HIV serotransmission,1,2,7-9 and have started to arouse public health concerns in the media.10-13 One possible explanation is that the parties cater to a high-risk demographic category -- affluent, young, urban gay men who use club drugs heavily. Another is that a notable proportion of men attending the parties are HIV-positive, and, while there, they engage in higher rates of unprotected anal intercourse (UAI) than their HIV-negative counterparts, and are also likely to have a greater number of different sex partners.8
This paper will suggest that the idea of a link between circuit party attendance and HIV transmission is not entirely unfounded, even if it remains speculative, based on research on the drug-sex link and research that more directly applies to circuit parties. We begin with the observation that there is a "substantial drug culture" that "permeates the circuit party environment, a drug culture that is distinct from broader communities of gay and bisexual men."2 This drug culture manufactures "a setting where substance use is significantly more likely to occur."1 Circuit party attendees are more likely to ingest drugs at distant circuit parties as opposed to comparable gay venues such as regular dance clubs in their home cities.8 As many as 25 percent of party patrons self-identify as HIV positive1 in a context where use of certain drugs (e.g., 3,4-methylenedioxymethamphetamine [ecstasy or MDMA], crystal methamphetamine) is statistically associated with risky sexual practices, such as UAI, sex with serodiscordant or serounknown partners, multiple partners, and UAI with multiple partners, which then exacerbates the risk of HIV transmission.2,7,8,14,15 Research on men who have sex with men (MSM) has shown that drug use is related to sexual disinhibition and altered judgment, which itself increases the likelihood of engaging in any type of sexual activity but, more specifically, increases the likelihood of risk-taking behaviors such as UAI, and thus the transmission of a host of sexually transmitted infections (STIs), including but not limited to HIV.4,16-32 When considering what is already known, the claim of a possible relationship between party attendance and HIV infection is not unwarranted.
These concerns are aggravated when we consider the explosive growth, internationally, of the circuit.33 Circuit Noize is the national publication exclusively targeted to the circuit party community.34 As an indicator of institutional development, Figure 1 shows the number of parties listed in each issue's "party calendar," revealing an increase of 220 percent from 1994 to 2004.
According to the former publisher, Circuit Noize circulated 700 copies of its first issue. Two years later it circulated 50,000 copies, to every major city in the United States and Canada. It now advertises a major event at least every month. The increases from earlier years could be due to a number of factors that affect success of a publication, including wider distribution and better solicitation of advertisers. These and other explanations are also indicators of the prominent infrastructural growth of the circuit as a distinct subculture.35-37
The recent history of the Morning Party at Fire Island in New York also attests to the parties' staying power. For years, the Morning Party was sponsored by the Gay Men's Health Crisis (GMHC), a New York City-based AIDS service organization. But under mounting criticism about drug use and unsafe sex, GMHC withdrew its support.38 Nevertheless, the event goes on basically unchanged, in part because circuit parties are profitable for the developers and entertainers,39 and in part because they are attractive to individual gay men, for whom they promise community building and cultural identity promotion. We therefore liken these parties to a "Communitarian Janus." One of Janus's party faces promotes community building through shared activities in a distinct subculture, while the other entails public health risks stemming from and therefore undermining these very same community-enhancing activities.
Mansergh et al2 cogently capture the risks of circuit parties as a Communitarian Janus: "Consider the potential impact of circuit party weekends on HIV infection rates. ... If we multiply the prevalence of sexual risk behavior by the median of [three] parties per year ..., and if we consider the large number of men who attend circuit parties, as well as the growing popularity of such parties, then the likelihood of transmission of HIV ... among party attendees and secondary partners becomes a real public health concern."2
This article explores the two party faces of the circuit, beginning with a review of public health research on circuit parties. At the time of this writing, there were only five such studies, some of which shared datasets, each of which described different dimensions of the total phenomenon. Unfortunately, the articles do not explicitly address the topic of this paper. We therefore use these five studies and the vast literature on drug use and high-risk sexual behavior in MSM communities more generally, along with sociological and social psychological research, to propose an original explanatory causal model of why circuit parties may contribute to HIV infections. In doing so, we heed the recent counsel of scholars who suggest that, "developments in contemporary social theory can be integrated into public health practice."40
Research on Circuit Parties
As discussed earlier, the links between drug use and high-risk sexual behavior, and sometimes also with HIV and other STIs, are well documented in the literature on MSM. However, since research into the drug-sex-infection nexus at circuit parties is comparatively rare, we provide here a brief description of the relevant studies.
Mansergh et al2 described the demographics of party attendees as well as their frequency of attendance, motivation to attend, patterns of drug use, and patterns of sexual behavior, including the availability and use of condoms. Most respondents (95 percent) reported using psychoactive "club drugs" (excluding alcohol and Viagra) during their most recent circuit party weekend. Of these, 61 percent ingested three or more drugs in one night; 84 percent reported ingesting drugs on the dance floor, and 63 percent in the bathroom. Thus, multiple drug use is the norm, and drugs are consumed in different locations within the setting.
The authors also found high levels of sexual activity, with 67 percent of attendees reporting that they had anal or oral sex during a party weekend, and 49 percent reporting that they had only anal sex (insertive or receptive). Only 21 percent reported uniformly safe anal sex; 28 percent said they had UAI, 9 percent of which had it with serodiscordant or serounknown partners. Twenty-nine percent had multiple sex partners during the party weekend and, of these, 47 percent reported UAI, 24 percent of which reported serodiscordant or serounknown UAI. Nine percent of the men reported having sex specifically at a circuit party event. Most men reported seeing that condoms were available at the party, but few reported taking them. The incidence of UAI increased with the number of partners and of drugs used.
Colfax et al8 used the same dataset as the Mansergh group2 to examine the differential behavior of HIV-positive and -negative men during party weekends, and how differences between them vary by party type -- whether during a local circuit party weekend (i.e., one in their home town) or a distant circuit party weekend (i.e., one located elsewhere), during a local dance club (non-circuit party) weekend, and a nonevent weekend (no circuit party or local dance club).
Fifty-one of the 295 men in the sample were HIV-positive (17 percent). Compared to HIV-negative men, they engaged in higher rates of UAI with partners of unknown or discordant serostatus. They also engaged in more UAI -- 31 percent to 39 percent depending on party type, versus 22 percent to 26 percent for HIV-negative men. Among HIV-positive men, unsafe sexual behavior was highest during out-of-town circuit party weekends, where 21 percent engaged in UAI with serodiscordant or serounknown partners. During local circuit party weekends, the rate was 14 percent. HIV-positive men were also more likely to engage in UAI with multiple partners during all event types (7 percent to 16 percent in contrast to 1 percent to 5 percent, for HIV-negative men). That HIV-positive men engaged in riskier sexual practices during party weekends is an important point, because HIV is spread through the joint mechanism of seropositivity and unsafe sex, and because the sexually charged, drug-fueled party atmosphere may increase sexual activity overall.
Colfax et al8 also found high drug use at circuit parties. The median number of different drugs consumed was four during distant circuit party weekends, three during local circuit party weekends, two during local, dance club weekends, and one when not going to a club or circuit party (i.e., nonevent weekend). Ecstasy and ketamine were used most frequently -- by 80 percent and 66 percent of attendees, respectively. This is presumably because they enhance mood and atmosphere more than sexual performance, making them particularly consonant with the purpose of going to a party. Crystal methamphetamine alters both mood and sexual functions,41 and this may be why its use is in the intermediate range (43 percent at distant events). Colfax et al42 suggest that the higher rates of unsafe sex during distant circuit party weekends results partly from the higher levels of drug use, increased anonymity, disinhibitory effects, and a modified social-normative climate at these events as compared to other gay venues.
Mattison et al7 sampled three geographically diverse circuit parties during 1998 and 1999, each held in North America over a holiday weekend with up to 25,000 persons attending. The authors note that the parties were attended primarily by a relatively wealthy (mean annual income of US$50,000) and well-educated (e.g., 68 percent had at least a bachelor's degree) cohort of gay and bisexual men whose mean age was 33. Seventy percent of the sample was Caucasian, 10 percent Latino, 5 percent black, 5 percent Asian, and 3 percent "other." Eighty percent of the sample consisted of HIV-negative men, 13 percent were HIV-positive, 4 percent had been tested recently and were unsure of their status, and the final 3 percent had never been tested.
Individuals were asked about substance use at parties in the past 12 months. Seventy-nine percent had used alcohol, 72 percent ecstasy, 60 percent ketamine, 45 percent marijuana, 39 percent cocaine, 39 percent poppers, 36 percent crystal methamphetamine, and 28 percent gamma hydroxybutyrate (GHB). As in Colfax et al,8 the modal number of different drug types consumed during an event was four. A dose-response relationship was observed between the number of drugs used and the likelihood of unsafe sex in the past 12 months, with 10 percent of those using one drug reporting unsafe sex compared to 26 percent of those who had ingested seven or eight drugs.
Respondents rated their reasons for attending the circuit party and were free to check multiple alternatives. Ninety-seven percent said they attended circuit parties "to celebrate and have fun," and the same percentage wanted "to dance and enjoy music." Ninety-five percent wanted "to be with friends"; 86 percent "to look and feel good"; and 73 percent "to have an intense gay experience." More importantly for our purposes, 68 percent said they wanted "to be wild and uninhibited"; 58 percent "to party and use drugs"; and 43 percent "to have sex." About 14 percent wanted "to forget about HIV/AIDS."
Mattison et al7 found that unsafe sex at a given party was associated with more frequent use of ecstasy, ketamine, and poppers. The trends for any or occasional use of GHB and crystal methamphetamine were in the same direction. Also, engaging in unsafe sex was higher among individuals who reported going to the party in order to have sex, to be uninhibited and wild, and to look and feel good. That these reasons relate to sexual activity is not surprising. More puzzling is the question of why they should relate to unsafe sex. Some suggest that there is a general "sensation-seeking" personality/dispositional trait,22 whose components include attending parties to feel good, to be wild and uninhibited, to have sex, and to have it specifically without using condoms.
Ross, Mattison, and Franklin9 used the dataset collected by Mattison et al7 to examine broad categories of reasons for circuit party attendance and, given this, whether levels of risk (of drug consumption and unsafe sexual activity) are a function of reasons for attendance. An important contribution of this study is the organization into "two reliable dimensions that can constitute scales" of the associated reasons for party attendance discovered by Mattison et al.7 These they term "social and celebratory" and "sensation-seeking" reasons, respectively. Each of the two factors consists of five elaborated items. Social and celebratory motivations include "to celebrate, have fun"; "to be with friends"; "to dance, enjoy music"; "to look and feel good"; and "to escape." Sensation-seeking reasons include "to have sex"; "to be uninhibited and wild"; "to have an intense gay experience"; "to party, use drugs"; and "to forget about HIV/AIDS for a while."
Ross, Mattison, and Franklin's results also reveal that, "levels of risk in gay circuit parties are a function of reasons for attendance, and that interventions that seek to reduce drug-related or sexual risk in these venues must be targeted differently." They found that drug use and sex are more likely to be found in those patrons who attend circuit parties for sensation-seeking purposes rather than social and celebratory ones. Sensation-seeking party patrons were more likely to have ingested multiple drugs, more likely to report having unsafe sex in the past 12 months, and more likely to have had sex while high on one or more drugs, especially the combination of methamphetamines and GHB.
Lee et al1 described the more general, demographic characteristics of circuit party attendees. Confirming findings from the other existing studies on circuit parties, Lee et al also found that the average party patron is male (99.4 percent, in their sample), Caucasian (83.4 percent), HIV negative (69.6 percent), gay (94.8 percent), well-educated (56.6 percent with a college degree; 33.1 percent with a graduate degree), employed (94.6 percent), and had attended an average of 3.8 parties over the past year. It is notable that 25 percent of their sample self-identified as HIV-positive, the highest self-report of the five existing studies.
Lee et al1 found high prevalence of drug use on the day of the party (86 percent), with a mean of 2.36 different drugs ingested. The most commonly consumed substances included ecstasy (71 percent), ketamine (53 percent), methamphetamine (31 percent), alcohol (24 percent), cocaine (19 percent), and GHB (12 percent). Over half the respondents reported that they were more likely to use drugs at a circuit party than at comparable gay venues such as regular dance clubs. Lee et al1 found that use of ecstasy at the party was highly correlated with concomitant use of ketamine (6.8 times more likely use), methamphetamine (10.9 times more likely use), and cocaine (8.1 times more likely use).
The researchers also examined the relationship between ecstasy use and sexual behavior and found that "a greater percentage of regular MDMA users reported engaging in receptive anal intercourse than non-regular MDMA users" (26 percent versus 10 percent). Given that ecstasy use is itself related to unsafe sexual practices,7,14 its relationship to receptive anal intercourse, one of the most risky sexual practices, is especially troubling. The researchers found no relationship between ingestion of ecstasy and condom use in the context of a circuit party, suggesting that failure to use a condom may be more directly influenced by either the ingestion of other club drugs, or the mixing of ecstasy with other club drugs.
Lee et al1 focused on the role of ecstasy in the circuit subculture. Recent media reports on use of crystal methamphetamine suggest it is reaching epidemic proportions, arguably making it the most commonly used drug at circuit parties today, more so than ecstasy.43 Scholars have found a relationship between use of crystal methamphetamine and high-risk sexual practices associated with HIV infection.44,45 Crystal methamphetamine use increases HIV viral loads in seropositive individuals, especially in those taking highly active antiretroviral therapy (HAART).46 The volatile relationship between crystal methamphetamine, risky sex, and HIV was recently brought to the public's attention with the detection of a rare strain of HIV. This multidrug-resistant strain of HIV-1 producing rapid progression to AIDS was found in a New York City man who engaged in UAI with other men while high on crystal methamphetamine.47,48 These findings underscore the need to broaden studies of the drug-sex-infection nexus.
The published studies of circuit parties are only five in number, highlighting the need for further research in this context. They are all primarily descriptive and point to: a) sensation-seeking reasons -- the desire to have sex, a wild time, and do drugs -- as notable motivations to attend circuit parties; b) widespread drug consumption at parties, with multiple drug use being the norm; c) widespread sexual activity, with high prevalence of UAI, sex with multiple partners, and sex while high on club drugs; and d) notable attendance by HIV-positive patrons who, on average, exhibit less cautious sexual behavior than HIV-negative patrons. These findings point to the urgent public health need to intervene at circuit parties to help reduce risky sexual practices that increase the risk of HIV infection.
But why do circuit parties inadvertently promote unsafe sex? And how can researchers intervene to reduce rising rates of HIV infection at such events, given the unique and complicated setting of circuit parties?
Increased Risk of HIV Infection?
Evidence to date is not yet conclusive that circuit parties are directly responsible for increasing HIV transmission, though we have already discussed why this assumption is not unwarranted. These parties are regularly occurring, concentrated settings that provide opportunities for sexual interactions between HIV-positive and HIV-negative MSM. They may play an epidemiological role in transmitting HIV and other STIs across geographical regions and demographic groups, just as bathhouses in the 1960s and 1970s facilitated the spread of STIs and, in later years, HIV, across socioeconomic groups of MSM.49
Based on what is known about circuit parties, and building on well-established, interdisciplinary knowledge from sociology, social psychology, and public health on drug use and sexual behavior, Figure 2 is proposed as an explanatory model of the causal processes that may intervene between party attendance and UAI. Because an empirically corroborated explanatory model of unsafe sex at circuit parties is not available, the model posited is still heuristic in nature. The model is, however, strongly anchored in existing empirical and theoretical accounts. As such, it is aligned with recent methodological counsel that urges scholars to more actively integrate social theory into public health practice.40
The model assumes that the process most causally proximal to risky sex is the availability of HIV-positive men who are willing to have unsafe sex, for whatever reasons. Causally prior to this are two factors: libido that is situationally elevated at circuit parties, and cognitive distortions that lead men to engage in sexual acts that, in other settings, they would know to be dangerous and unwise, and that they would likely avoid more often than they would at parties.16 It makes little sense to separate out the roles of situationally elevated libido and situationally distorted judgment since it is the two together that immediately precede unprotected sex.
The model then assumes three causal precursors to elevated libido and distorted judgment. One is the pharmacology of the particular drugs consumed at parties; another is the sense of deindividuation that arises in the context of a large crowd of men who tend to appear physically similar to one another and also come from similar social backgrounds; and the third is the enhanced community feelings that are engendered by sharing experiences with other members of the same self-described "tribe," a cultural self-description we repeatedly encountered in our ethnographic fieldwork.
According to the model, these processes are themselves set in motion by a constellation of four jointly acting forces. These are the expectations that men bring to parties about drugs and sex; some of the cultural meanings that are associated with how drugs are used at parties; certain dynamics of the dance floor; and the models of sexual activity that are present in the erotically charged crowd and the professional entertainment provided.
This paper does not enumerate all possible and specific pathways, with the assumption that this would be misplaced precision. Rather, this article contends that the general flow of causal influence moves from left to right in the model and, on average, involves all or most of the constructs listed. The discussion will therefore also move from left to right, from the more molar causal influences to the more proximal ones that are associated with elevated libido and diminished judgment in a context where many seropositive men are available, some of whom are willing to engage in risky sex. Of course, attendance at the party is a necessary condition for all of the postulated processes to occur.
Stage One: The Molar Causes
As described above, over two thirds of party attendees report going to circuit parties "to be wild and uninhibited," and nearly half go specifically "to have sex." Within these motivational parameters, it can be deduced that the circuit party scene is highly sexualized. Given the well-established, tight link between behavioral intentions and actual behaviors as postulated by the theory of reasoned action,50 it is no surprise that most party attendees engage in some type of sexual activity while at parties, and often with multiple sex partners. However, although there is evidence that men attend circuit parties expecting sex, there is no direct evidence that they attend expecting unsafe sex.
Circuit party research reveals poly-drug use as the norm. These drugs have pharmacological consequences. But they also play a social role, influencing interactions with other men. Because "a substantial drug culture permeates the circuit party environment,"2 drugs are often ritualistically taken in groups, becoming a shared subcultural experience. Social control is often exercised in these groups, as individuals sanction those for whom it is evidently too early to take another "hit" (i.e., take another ecstasy pill or dose of GHB) or do another "bump" (i.e., snort more crystal methamphetamine or ketamine). Such group activities build solidarity and prevent the grossest of drug abuses, thus contributing to the particular closeness and generalized trust that men report feeling toward each other at circuit parties.
Party producers put on many forms of entertainment, and almost all of them highlight male sexuality. For instance, Chicago's 2003 Fireball included nude male dancers masturbating in metal cages fixed above and along the dance floor, and it was not uncommon during this party to see a few party attendees masturbating while on the floor. In 2005, Chicago's Fireball displayed pornographic images of sex and masturbation. It is therefore logical to hypothesize a social modeling/learning connection between the behavior of entertainer/models and of circuit participants, all in the unique context created by the music, drugs, and crowd.30
It is also logical to postulate a connection between the behavior of individuals and of those participants who model sexual acts on and around the dance floor and in nearby bathrooms. Sexual expressions are intrinsic to circuit parties, and cues about sex are everywhere. Indeed, party attendees present themselves to others in ways designed to make themselves appear sexually desirable. But while the mechanisms discussed thus far -- including modeling -- probably contribute to increased sexual activity, they do not necessarily skew that activity toward unsafe sex -- that is, away from condom use and vigilance in discussing the serostatus of partners. The link to sex is more directly warranted and understood than the link to unsafe sex.
Stage Two: Mechanisms
We posit three mediating mechanisms between party attendance and unsafe sex. One is pharmacological, since club drugs play a central role in risky sexual activity at parties. In its pure form, ecstasy is a synthetic, psychoactive substance possessing stimulant and mildly hallucinogenic properties, and is activated primarily by the release of serotonin. Its hallucinogenic effects include feelings of peacefulness, acceptance, connectedness, attachment, and empathy, making it known as the "hug" or "love" drug.51,52 Party attendees "rolling" on ecstasy widely report the desire to touch and be touched, a pharmacologically stimulated link to rising libidos.
Crystal methamphetamine is a synthetic stimulant that operates primarily through the over-release of dopamine and also the over-release of serotonin and norepinephrine. This results in increased physical energy and libido, alertness, and feelings of euphoria.52 Crystal methamphetamine is used to prolong the party by enabling attendees to dance continuously for periods of 12 hours or more with little or no need for food or sleep, and also to enable the sexual encounters that occur in and around the dance floor.44 Crystal methamphetamine is often deliberately mixed with GHB or gamma butyrolactone (GBL). By itself, GHB produces disinhibition, impaired judgment, increased sex drive, and, sometimes, increased energy. However, party attendees report that the crystal-GHB mix dramatically raises libido levels and produces a feeling of relaxed euphoria (i.e., cognitive distortion) that impels them to search out sensory-heightened sexual activity. Here there is a clearer link to unsafe sex, to the extent unsafe sex is thought to help achieve erotically charged physical/sexual experiences that are consonant with the experienced high.
Social psychologists have long known that large groups can reduce an individual's sense of self, and that such deindividuation can loosen normative behavioral and moral constraints, while also increasing the likelihood of physiological arousal and of impulsive, atypical, and non-normative acts.53-56 The relationship between deindividuation and non-normative behavior is mediated by a sense of both reduced accountability and reduced self-awareness, each of which seems likely to occur in the very crowded scene at circuit parties. The degree of deindividuation is exacerbated by the stereotypic appearance of attendees. The "circuit boy" is often (though not exclusively) "a guy with a gym-toned body, dressed in athletic pants and tennis shoes, tattooed with a tribal insignia, holding on tightly to a glow stick or to a clan of other men, while dancing for hours, and even days, under the influence of recreational drugs like ecstasy, ketamine, crystal, and GHB."57 While there is diversity within the circuit context, the large uniformity of cultural expression helps mold tribal identity, though this may well be at the cost of unsafe sex.
The third and final mediating mechanism has to do with feelings of social connectedness and the search for community, experienced at the individual level, per ethnographic observations, as the desire for "authentic" or "liberated" interpersonal interactions that are often uninhibited and physical in nature. A link between social connectedness and unsafe sex is created here to the extent that libidos are elevated and cognitive distortions occur that impair participants' abilities to negotiate condom use and to identify through conversation those prospective partners who are HIV-positive and then to clarify how to proceed sexually.
These negotiations are complicated by persisting negative beliefs about condoms in the gay community. They are thought to reduce pleasure and symbolize interpersonal distrust, thus influencing the chances of high-risk sexual behavior.58,59 In our fieldwork, we found that quality negotiations are further complicated because how "authentic" and/or "liberated" a physical interaction seems to be is assessed by how heightened the (chemically enhanced) sensory experience is between two or more party patrons -- the more erotically charged and/or sensory overloaded the physical encounter is, the more it is esteemed and taken as an indicator of "authentic connection." Thus, circuit parties may lead to unsafe sex through beliefs about the need for authentic social connections at parties, and also through beliefs that authenticity is linked to having sex without condoms, especially given persistent stigmas surrounding condom use.
Stage Three: Mediating Factors
As already suggested, the causal agents and mechanisms described in this paper impact on unsafe sex not just directly but also through their collective influence on freeing the libido and facilitating cognitive distortion. The effect on libido is fairly intuitive, given the drugs taken, the overt sexualization of the setting, and the initial and developing expectations of attendees. There must also be a component of cognitive distortion (i.e., the skewing of rational decision-making capabilities). The education level of the circuit party population is generally high. Many, if not most, attendees know of the dangers of unprotected sex, and most also know that the setting celebrates and attracts HIV-positive men. Corroborating existing scholarship,16 we encountered some health professionals who counsel safe sex in their work while engaging in risky sex at parties. How can this contradiction be explained?
Participants report becoming so immersed in the party atmosphere that they forget about the immediate threat of HIV/AIDS or no longer care about it. They feel invincible, and engage in situationally sanctioned practices they would otherwise avoid. These attitudes are expressed in the language of party attendees who report "forgetting" that they are HIV-positive7,9 or who in our fieldwork report that their sensory-enhanced, physical encounters "celebrate the tribe" despite sometimes being unsafe. The pharmacological properties of drugs often contribute to such feelings, especially crystal methamphetamine and its over-release of dopamine.
Conclusions
Circuit parties were begun in order to promote HIV/AIDS awareness and to stimulate gay community building and cultural identity formation. They inadvertently manufacture a subculture characterized by polydrug consumption and unsafe sex, often with multiple sex partners. Although not yet forcefully established, there may be a potential link between party weekends, HIV, and other STIs. We therefore conceptualize circuit parties as a Communitarian Janus. One of Janus's party faces is associated with so many young, fairly affluent gay men celebrating and building community and cultural identity, and the other with the multiple health threats associated with drug use, party norms about unsafe sex, high rates of UAI, and the high participation rate and risky behaviors of HIV-positive men, all of which could possibly undermine community-building efforts and intentions.
The existing public health literature on circuit parties is sparse and, given its pioneering quality, understandably more descriptive than explanatory. This paper seeks to use the past descriptive literature in order to advance in two directions. The first is to causally explain a hypothesized link between party attendance and new HIV infections, and to this end we evolved a theoretically informed model in Figure 2. It postulates that unsafe sex is the product of the heavy representation of seropositive men who prefer more risky sex than do seronegative men, and who attend parties that titillate libidos and cognitively distort widely understood knowledge of what constitutes healthy gay sex. These proximal causes are set off by the pharmacological consequences of drugs known to affect sexual desire and cause cognitive distortions, the social psychological processes of deindividuation promoted by the stereotypic appearance of thousands of young gay men; and sociological norms of social connectedness that are linked to beliefs about authenticity, condom use, and discussion of serostatus. In their turn, these processes may be activated by the behavioral expectations that party attendees bring with them, by community-wide norms of sexual expression, by the cultural meanings associated with ritualistic and collective drug use, and by the music, crowds, and entertainment at parties.
Amin Ghaziani is a Ph.D. candidate in the Joint Program in Management and Organizations and Sociology at Northwestern University in Chicago. His research broadly spans the areas of culture, social movements, and organizations. Thomas D. Cook is the Joan and Serepta Harrison Chair in Ethics and Justice; and Professor of Sociology, Psychology, Education, and Social Policy at Northwestern University's Institute for Policy Research.
Editor's Note: This article is a preview of a paper entitled "Reducing HIV infections at circuit parties: From description to explanation and principles of intervention design," to be published in the April/June 2005 edition of JIAPAC_. The original paper was abstracted and adapted with permission, and edited for_ IAPAC Monthly style.
References