Background

In 1990, 2,000 babies in the United States were born with human immunodeficiency virus (HIV); in 2002, the number had dropped to fewer than 300.1 Estimates place the current number at 100 to 200 per year.1 The prevention of mother-to-child transmission (MTCT) of HIV has been one of the greatest successes in the field of HIV. Before the use of antiretroviral treatment during pregnancy, the rate of MTCT of HIV in the United States was about 25%. The findings of the ACTG 076 trial in the mid-1990s led to the standard use of zidovudine (ZFV or AZT) during pregnancy, during labor (delivered intravenously to the mother), and during the postpartum period (syrup formulation delivered to the newborn) for 6 weeks.2,3 With this standardized treatment, the MTCT rate fell to 8%. In 1999, a meta-analysis evaluating the combination of antepartum, intrapartum, and postpartum treatment with AZT and Cesarean section performed before the onset of labor reduced the MTCT rate to 2%.4 Subsequently, the administration of highly active antiretroviral therapy (HAART; usually a cocktail of 3 or 4 drugs) to pregnant women and the reservation of Cesarean section only for women with viral loads (VLs) > 1,000 copies/mL, has further decreased the MTCT rate to between 1 and 2%; this rate is extrapolated from the low transmission rate among individuals with VLs < 1,000 copies/mL.5,6
Antepartum Care
Whereas the guidelines for initiating HAART in nonpregnant adults recommend treatment only for individuals who have CD4 T-cell counts < 350 copies/mL, treatment is advised for all pregnant women.7,8 Women who have CD4 T-cell counts > 350 before or early in pregnancy may discontinue HAART after delivery. As with nonpregnant women, the current standard of care includes genotyping for drug resistance at the time of HIV diagnosis to check for acquired resistance or when a woman already on HAART has a failure of virologic suppression.
Women diagnosed with HIV before pregnancy and who are on HAART are advised to continue their medications during pregnancy, with the exception of nelfinavir and efavirenz. A byproduct of nelfinavir -- ethyl methane sulfonate -- has been found to be carcinogenic and teratogenic in animals.9 Efavirenz has been associated with anencephaly in monkey offspring and possibly with neural tube defects in human infants.8,10 Women on efavirenz during the first trimester of pregnancy, who were followed prospectively through the Antiretroviral Pregnancy Registry, did not show an increase in birth defects than was greater than the rate of defects in the general population. Three cases reported retrospectively, however, have identified babies born with neural tube defects after first-trimester exposure to efavirenz.8 Consequently, primary care physicians should regularly question any woman who is on an efavirenz-based regimen about their use of contraceptives and plans for pregnancy; if a woman is contemplating pregnancy, an alternative regimen should be substituted before conception.
Women who are diagnosed with HIV during pregnancy, which accounts for half of our pregnant HIV-positive population in the Harris County Hospital District in Houston, should begin antiretroviral therapy after completing the first trimester of pregnancy to reduce potential negative effects during organogenesis. The combination of zidovudine and lamivudine (two nucleoside reverse transcriptase inhibitors [NRTIs]) together with lopinavir/ritonavir (a boosted protease inhibitor [PI]) is one of the regimens favored during pregnancy for two reasons: First, zidovudine crosses the placenta wall, is metabolized to a more active form in the placenta, and may reduce genital compartment HIV levels.11 We also have had more experience with AZT than with any other drug during pregnancy. Second, not only does lopinavir/ritonavir work rapidly and has long-term durability, it also has a high threshold to resistance.12 Having a high threshold is especially important because:
Women may be directed to undergo HAART during pregnancy, stop the regimen during the postpartum period, and then perhaps restart the regimen temporarily during another pregnancy.
Intermittent use of antiretroviral drugs often leads to drug resistance.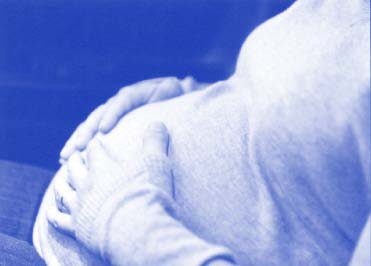 If a non-nucleoside reverse inhibitor (NNRTI) needs to be used in place of a PI, nevirapine is the drug of choice. It should not be used, however, during antenatal care in women who have CD4 T-cell counts > 250 copies/mL because of the increased risk of hepatotoxicity and of lactic acidosis. Nevirapine is especially popular in developing nations because it is inexpensive and easy to use. A single dose given to the mother during labor and to the baby after birth reduced the vertical transmission rate from 43% to 12% in Uganda.13 Concerns about nevirapine are focused on the possibility that the single dose may induce resistance in both the mother and the child and subsequently lead to virologic failure.14 Such resistance and virologic failure are minimized however, if initiation of an nevirapine-based regimen is delayed in the mother up to at least 6 months after the peripartum dose.15
Although triple NRTI therapy in the form of abacavir/zidovudine/lamivudine alone is not recommended as primary treatment of adults,7 it is an acceptable choice for pregnant women who have low VLs, (e.g., > 1,000 copies/mL) and high CD4 T-cell counts.8 In addition to routine prenatal laboratory tests, initial blood work should include CD4 T-cell count, VL, and genotyping for resistance. The CD4 T-cell count should be measured at least every 3 months. The viral load should be checked 2 to 6 weeks after starting HIV therapy monthly until undetectable, then every 2 months, and then at 34 to 35 weeks in order to plan for the most appropriate mode of delivery.1 Because some antiretroviral drugs carry the risks of anemia and hepatotoxicity, complete blood counts and liver function tests should also be checked at least every 3 months.
Once a woman is in labor, certain measures are taken if she is known to be HIV-positive. In the United States, the following recommendations have become standard practice:
Administer intravenous zidovudine with a 2 mg/kg loading dose over the first hour and then a 1 mg/kg dose every hour until delivery.
Do not artificially rupture the placental membranes unless there are specific obstetric indications and a woman is known to have an undetectable VL.
Avoid placing a fetal scalp electrode because of the risk of creating a portal of HIV entry to the baby.
Avoid using forceps or vacuum because of the risk of superficial trauma to the baby that might facilitate HIV transmission.
In cases of postpartum hemorrhage, avoid using methergine if possible because of the risk of severe vasoconstriction in women who are being treated with PIs or with the NNRTIs efavirenz or delavirdine.8
Mode of Delivery
For women who have been on HAART during pregnancy and who have VLs < 1000 copies/mL, we offer vaginal delivery. Locally in Houston, as well as nationally in the United States, transmission rates have ranged from 1 to 2%. If a woman has a VL known to be > 1000 copies/mL or is diagnosed with HIV infection late in the third trimester, then a scheduled Cesarean section (often referred to as an elective Cesarean section) at 38 weeks of gestation is advised. The advantage of a Cesarean section diminishes significantly, however, if a woman goes into active labor before the surgery date at 38 weeks or if a woman who is known to have HIV infection has not had prenatal care and seeks obstetric care when already in active labor. Once such a woman is in active labor, is receiving intravenous zidovudine, and the newborn is treated with zidovudine postpartum, the risk of transmission both with vaginal delivery and with Cesarean section is increased. In a study that compared vaginal delivery, scheduled Cesarean section, and emergency Cesarean section, the transmission rate was 10%.16 An even more tenuous situation is presented by the untreated HIV-positive woman or the woman with a VL known to be > 1,000 copies/mL who arrives for delivery in early labor with intact placental membranes or membranes that have been ruptured for less than 4 hours. It is not known whether a Cesarean section performed soon after the onset of labor or after short-term rupture of the placental membrane confers any protection to the baby. Until the magnitude of the risk in this circumstance is known, the decision to perform a Cesarean section should be individualized and discussed with the mother.
Diagnosis of HIV Infection in All Pregnant Women Before Delivery
Since many measures need to be taken for HIV-positive women that are not routine during labor and delivery (e.g., administration of intravenous zidovudine; avoidance of a fetal scalp electrode and the artificial rupture of membranes), a current focus of the CDC is knowledge of every woman's HIV status before delivery. The CDC and the American College of Obstetricians and Gynecologists (ACOG) recommend that, ideally, a second HIV-screening test should be performed during pregnancy before 36 weeks during the third trimester so that there is time to plan for delivery if a woman has seroconverted while pregnant.17 In the state of Texas, according to Texas Bill 1345 passed in 1996, HIV testing must be performed early in pregnancy and again during labor and delivery, which means that most clinicians do not perform the second screening test before 36 weeks. The standard screening test for HIV in pregnant women has been the enzyme-linked immunoassay (ELISA). Depending on the testing facility, it can take from 24 to 48 hours for the results of this test to be returned. This delay creates missed opportunities for predelivery and immediate postdelivery prophylaxis if used during labor and delivery.
Rapid HIV Testing
Rapid HIV testing is now available and is strongly advised for women who are in labor and have not had prenatal care or do not have documentation of their HIV status.18 The test takes from 15 to 20 minutes to perform and can be performed at the point of care (in labor and delivery) or in the hospital laboratory. For opt-out testing, a woman is notified that HIV testing will be carried out unless she declines (no special consent form is needed). This approach has been shown to yield higher rates of testing than opt-in testing,19 which requires pretest counseling and separate written consent.
In Texas, the remaining challenge is to decide whether to change the law that requires a second HIV test during labor and instead perform the second HIV test at 35 to 36 weeks of gestation, reserving rapid testing for women whose HIV status is undocumented. Alternatively, all women in labor should undergo rapid HIV testing to ensure that all women know their HIV status before delivery, thereby identifying all women who have seroconverted during pregnancy from HIV-negative to HIV-positive.
Infant Feeding
In the United States, we advise HIV-positive women to formula feed their infants because of the risk of transmission of HIV via breast milk. In developing nations, the issue of infant feeding is more complex. Where formula is not accessible, affordable, and safe, breastfeeding is recommended because of the risks of infant mortality resulting from contaminated or diluted formula. Combining bottle feeding with breastfeeding has been shown to confer a greater risk of HIV transmission than exclusive breastfeeding, most likely because formula is not physiologic, causes some irritation of the infant gut, and, when ingested before HIV-carrying breast milk, allows entry of HIV through microportals in the gastrointestinal system.20,21
It is still not known whether continuing to treat the mother with antiretroviral drugs while breastfeeding or continuing to treat breastfeeding babies prophylactically reduces HIV transmission. In the Botswana MASHI study,22 infants were randomized to 6 months of breastfeeding plus prophylactic zidovudine or to formula feeding plus 1 month of zidovudine. Although the formula-fed group had a lower rate of HIV infection (5% versus 9%), they also had a higher mortality rate (15% versus 13%). Among a subset of the study groups, drug levels in breast milk and in the breastfeeding infants of women who were taking antiretroviral drugs was shown to vary from drug to drug.
Contraception
Although we recommend condoms for all couples in which one or both members is infected with HIV, it is unrealistic to expect all clients to adhere to 100% condom use. There is also the possibility that a condom might break. Clinicians need to remember that PIs and NNRTIs may decrease, and in some cases may increase, the therapeutic level of oral contraceptives. In turn, oral contraceptives may reduce or elevate the levels of antiretroviral drugs. Little is known, however, whether there is a similar risk with the transdermal patch, the vaginal ring, or the subcutaneous contraceptive implant. The level of the injectable contraceptive Depo-Provera and the efficacy of intrauterine devices and tubal ligation do not seem to be affected by antiretroviral drugs.
A Helpful Resource for Pregnant Women
Many unanswered questions remain about the management of pregnant women infected with HIV. To get answers to basic questions, and to obtain a second opinion, pregnant women can call the Perinatal Hotline (1-888-488-8765), a 24-hour service run by physicians at the University of California, San Francisco.
A Final Word
Given the tremendous advances in HIV care over the past decade, more and more women with HIV are leading functional lives very similar to their HIV-negative counterparts. In the past, primary care physicians often discouraged HIV-infected women from becoming pregnant because of the risk of HIV transmission and because of the possibility that an infected mother would not live to care for her child. By receiving HAART, women can remain healthy and can bear children with a very low risk of HIV transmission. In the current milieu of HIV care, the needs of HIV-infected women for contraceptives, their desire for pregnancy, and their need for support when they become pregnant should not be forgotten.
Dr. Levison is an Associate Professor in the Department of Family and Community Medicine at Baylor College of Medicine. A trained obstetrician-gynecologist, Dr. Levison has extensive experience caring for HIV-positive pregnant women and has shared her expertise with staff and trainees of the Baylor College of Medicine International Pediatric AIDS Initiative.
References