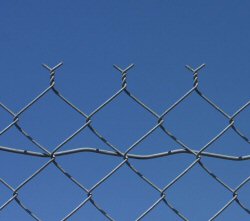 The U.S. remains one of only 13 countries in the world to bar even short-term visitors from entering simply because they are HIV-positive. (The other 12 countries are Iraq, China, Saudi Arabia, Libya, Sudan, Qatar, Brunei, Oman, Moldova, Russia, Armenia, and South Korea.) This policy violates the human rights of immigrants and travelers and contributes to stigma and discrimination. Highly skilled workers who have full health insurance cannot seek legal permanent residence in the U.S. if they have HIV, unless they have an opposite-sex spouse or child who is an American citizen or lawful permanent resident. This discriminates against gay men and lesbians. Further, the ban undermines the global fi ght against HIVAIDS by blocking access to treatment and returning people to countries where HIV care is limited or unavailable.
Since 1987, U.S. policy has banned HIV-positive noncitizens from entering and barred those already living here from attaining most types of legal status. Language in the U.S. Immigration and Nationality Act includes "infection with the etiologic agent for acquired immune deficiency syndrome" as grounds for inadmissibility. (Etiology refers to the cause of a disease, in this case HIV.) The result has been AIDS-related deaths abroad, as people are denied access to life-saving medications or are targeted for violence based on HIV status and real or presumed sexual orientation. The ban also undermines public health within the U.S., as immigrants avoid seeking healthcare and treatment out of fear of being deported.
UNAIDS Executive Director Dr Peter Piot said recently, "Travel restrictions based on HIV status again highlight the exceptionality of AIDS, especially short-term restrictions ... No other condition prevents people from entering countries for business, tourism, or to attend meetings. No other condition has people afraid of having their baggage searched for medication at the border, with the result that they are denied entry or worse, detained and then deported back to their country."
Impact on Public Health
U.S. law bars aliens with HIV from entering the country even for a stopover. It also bars HIV-infected aliens living in the U.S. from qualifying for lawful permanent residence (getting a "green card") except in the most limited circumstances. Many noncitizens first learn that they have HIV or AIDS while they are in the U.S. Some learn only when they receive the results of their Immigration Service medical exams.
Individuals denied green cards because of their HIV status confront a dilemma: Return to the country they came from, where they will often not have access to HIV treatment, or violate American law by remaining here, where HIV treatment can extend their life. At one time the lack of access to HIV meds outside of the U.S. was not a great cause for concern, as the earliest treatments were relatively ineffective. But antiretrovirals have greatly improved the length and quality of the lives of many people with HIV. Intended to protect the public health, the HIV travel and immigration ban has in fact not prevented HIV from increasing dramatically since the 1980s.
Aliens who want to become legal permanent residents must be tested for HIV. Those who test positive are subject to deportation. To avoid this, many "go underground" or hide from the Immigration Service. Many others, out of fear of being deported, may never get tested and ultimately may pose a greater threat to the U.S. healthcare system. In seeking to avoid detection, they may lose contact with health and social service agencies dedicated to helping those with HIV. Aliens who shun social service agencies do not receive the counseling and education they need to prevent the spread of HIV, which can lead to an increase -- however inadvertently -- in the cost of treating HIV.
The HIV ban was enacted in 1987, when homosexuality was still grounds for barring entry to the U.S. Hostility toward gay men was clearly at play in the development of the policy. As it stands, the policy holds uniquely dire consequences for lesbian, gay, bisexual, and transgender people and those perceived to be. If they are deported, their positive status may "out" them in their countries of origin where HIV is equated with homosexuality, which in turn marks them for violence. Furthermore, people with HIV who manage to get a waiver for short-term travel to the U.S. have their passports stamped with an indicator that they have HIV and are thus branded at every port of entry on the globe.
Human Rights and Economic Costs
The U.S. was a prime mover behind the Universal Declaration of Human Rights, which was adopted by the U.N. in 1948. As Eleanor Roosevelt said, "[The Declaration is] a global testament of humanity, a standard by which any humble person on Earth can stand in judgment of any government on Earth." The Declaration states that "All human beings are born free and equal in dignity and rights." The travel and immigration ban, and compulsory HIV testing for certain visa and all lawful permanent residence applicants, is an affront to human dignity, and violates the rights of equal protection, nondiscrimination, privacy and freedom of movement -- rights that the U.S. has long defended in the international arena.
The U.N. International Guidelines on HIV/AIDS and Human Rights state that "any restriction on liberty of movement or choice of residence based on suspected or real HIV status alone, including HIV screening of international travelers, is discriminatory. HIV-related travel restrictions raise fundamental issues regarding the human rights of non-discrimination and freedom of movement of people living with HIV in today's highly mobile world."
People with HIV have full human rights, including the right to privacy, confidentiality, and protection from stigma and discrimination. HIV travel restrictions infringe upon these and other human rights in multiple ways. The U.S. Citizenship and Immigration Service currently conducts the largest mandatory HIV testing program in the world. Every applicant for permanent residence over the age of 15 is required to undergo HIV testing. In many instances the test is done without pre- and post-test counseling or safeguards that the result will be kept confi dential.
HIV testing should be done voluntarily, with informed consent. People applying for nonimmigrant entry are questioned on their HIV status, and if they admit to being positive, can be refused admission. If the government suspects them of HIV infection, it can require an HIV test. People entering the U.S. with HIV medications in their luggage can be questioned or expelled. This causes many people with HIV to lie when entering the U.S. and to leave their medications at home, clearly not in the best interest of their health. Nonimmigrants with HIV can request (and can be denied) a waiver for short trips under limited conditions. U.S. policy on HIV and travel has been called "one of the most unenlightened in the world."
The personal impact of HIV-related travel restrictions can be devastating for those seeking to immigrate, gain asylum, visit family, attend meetings, study, or do business. Travelers may learn that they are infected with HIV, they are not allowed to travel, and their HIV test result may become known to government offi cials, family, community, or employer, exposing them to serious discrimination and stigma.
Furthermore, HIV-positive persons from wealthy countries that have visa waiver relationships with the U.S. are not subject to review when traveling to the U.S. In contrast, people with HIV from African, Asian, or Latin-America/Caribbean countries must declare their HIV status as part of visa application procedures.
While long-term visitors and immigrants who have HIV may indeed require public healthcare services, and therefore add to the public health budget, such a financial argument to justify the entry exclusion is discriminatory as there are no entry exclusions for people with other high-cost diseases such as cancer. Such arguments also ignore the fact that the current system has other health costs. If people don't get tested and into treatment early, they may show up at emergency rooms with an AIDS diagnosis, costing the health system much more than if they received care earlier.
There is no evidence to support arguments that admitting people with HIV is costly for the host government. In fact, the evidence from other countries indicates just the opposite. Brazil began providing free universal access to HIV meds in 1996, far earlier than most developing countries. Despite a nonrestrictive travel policy, the country did not see an influx of HIV-positive immigrants seeking treatment. A representative of the French government, describing studies showing that only a small number of people immigrated to France for health-related reasons, reported that France, with an open borders policy similar to Brazil, "has not been burdened by an excessive number of HIV-positive immigrants seeking treatment."
The HIV entry ban costs the U.S. economy untold millions each year. First, the inability of the U.S. to host the biennial International Conference on AIDS, and the inability of HIV-positive AIDS workers from around the world to travel to the U.S. for trainings, costs millions. Second, worker productivity is undermined by the perverse health effects of the ban described above. Third, thousands or even millions of people with HIV might travel to the U.S. as tourists each year but many avoid it, costing the tourist economy millions of dollars annually.
Detainees
One of the greatest human rights violations has to do with migrants who are held in a U.S. detainee facility. Reports from these centers have shown that the U.S. does not provide adequate care, treatment, or support to detainees with HIV. The 2007 Human Rights Watch report, Chronic Indifference: HIV/AIDS Services for Immigrants Detained by the United States, documents cases where HIV treatment was denied, delayed, or interrupted, resulting in serious risk and often damage to their health. The investigation provided evidence that:
Detention facilities which housed immigrants with HIV infection failed to consistently deliver anti-retroviral medications, conduct necessary laboratory tests, ensure continuity of care, and ensure confidentiality or protection from discrimination.
Contrary to international human rights obligations, constitutional protections, and best practice advisories, the Department of Homeland Security's detention guidelines for HIV/AIDS care fail to meet both national and international standards for appropriate care, and the agency does little to enforce their own minimal standards. Those immigrants who end up, for any reason, being detained by the US in a detention facility receive dangerously inadequate health care services. This creates a system in the US where we have established a health system for HIV positive people that is based on an inherent double standard; with policies and laws seeking to protect [our] own citizens from HIV and from HIV-related discrimination [we are] ignoring the equally valid needs and rights of non-nationals.
One of the most egregious abuses was the death in U.S. custody of Victoria Arellano, a 23-year-old HIV-positive transgender detainee who died in July 2007 after eight weeks in an immigration detention facility in San Pedro, California. Arellano was reportedly denied treatment and became gravely ill. Detainees in her housing unit repeatedly told guards that she needed medical care, but she was left suffering in her bunk as her condition worsened. Finally taken to the facility clinic, she was taunted and ridiculed by staff. She told her cellmates before she died, ?§It was a nightmare.?¨
Human Rights Watch documented the following deficiencies in the healthcare of migrant detainees:
Failure to consistently deliver HIV medications
Failure to conduct necessary laboratory tests in a timely manner, including CD4 and viral load testing as well as resistance testing
Failure to prevent opportunistic infections
Failure to ensure continuity of care, including access to necessary specialty care
In addition to being based on an ungrounded public health basis, the travel restrictions lack an economic justifi cation. People living with HIV can now lead long and productive working lives. When these restrictions were first developed this was not the case. The epidemic has changed and we must change our approach to it. The concern that HIV-positive migrants will place an undue drain on health resources has been shown to be untrue, through the example of other countries that do not have these restrictive travel bans. We must weigh people's potential contributions to the U.S. with the small potential drain on the healthcare system.
Legislative Response in the 110th Congress
On a more optimistic note, as Thrive went to press the 110th Congress was taking action to rectify this unjust and counterproductive policy. Representative Barbara Lee (D-CA) first introduced a bill in August 2007 that would reverse the immigration and travel ban. In December 2007, Senators John Kerry (D-MA) and Gordon Smith (R-OR) introduced a similar bill in the Senate. In March 2008, the Senate Foreign Relations Committee approved a fi ve-year reauthorization of the President's Emergency Plan for AIDS Relief (PEPFAR). A repeal of the HIV immigration ban was included. If passed, the determination of whether HIV is a necessary cause for denial of entry will be left to the discretion of the Department of Health and Human Services.
The legislation still requires approval by the full Senate and must be reconciled with the House version. At the time of this publication, advocates are optimistic that the ban may be overturned. If so, this will be the fi rst signifi cant overhaul of the policy in over 15 years.
International AIDS Conference
The International AIDS Society (IAS) hosts a biannual international AIDS conference, the largest professional conference on HIV/AIDS in the world. Because of the U.S. policy on immigration, the IAS has declined to host the conference here. GMHC and other members of the Coalition to Lift the Bar will host a satellite meeting before the next conference in Mexico City to provide an update on the immigration policy and to identify next steps in either overturning the ban or, if it has already been reversed, properly implementing the new, more inclusive immigration policy.
For more on the immigration and travel ban: gmhc.org/policy/federal/immigration_travel.html.
The first three authors work on immigration and other issues for Gay Men's Health Crisis. Joshua Volle is an independent consultant.