"A just society would not accept that prisons are necessarily brutal environments. If the prison as an institution is proven to be intrinsically and inevitably violent, then the necessary course of action is to change the institution. Therefore, policies to address HIV transmission in prison cannot be effective without immediate and urgent prison reforms." -- KC Goyer, HIV/AIDS in Prison: Problems, Policies, and Potential
Now that everyone from public health officials to Oprah has given their two cents on the "down low" phenomenon, I think it's time for us to focus on a topic so stigma-laden that it's generally only referenced in jokes about "dropping the soap." With incarceration rates increasing every year, particularly among men and women of color, we must be willing to shine a light on one of corrections' ugliest realities: prison sexual violence. There's nothing funny about being raped, and there's nothing just about it either.
The prevalence of sexual violence in correctional facilities is difficult to determine, in part because the stigma of sexual assault makes survivors -- especially men -- reluctant to disclose a history of sexual victimization. Data collected by the 2007 National Inmate Survey reported that roughly 4.5% of surveyed state and federal prison inmates and 1.6% of local jail detainees had experienced at least one incident of sexual violence at the hands of other inmates or staff.1,2
Other research, such as that conducted for the "No Escape: Male Rape in U.S. Prisons" report published by Human Rights Watch, indicates that the problem of sexual violence is much greater than commonly reported. The HWR report estimated that between 250,000 to 600,000 male inmates experience sexual violence while incarcerated -- a percentage rate of somewhere between 10% and 22% of all male prisoners in the United States.3 Though legislation such as the Prison Rape Elimination Act of 2003 (PREA) has been developed and implemented specifically to force correctional facilities, and society at large, to address the problem of sexual violence, we have a long way to go before prison sexual assault is eliminated.
Given the alarmingly high HIV prevalence rates in U.S. correctional facilities, the risk of HIV transmission resulting from prison violence is a very real concern. In 2004, the U.S. Department of Justice reported that the prevalence of AIDS was three times higher among prisoners than in the general U.S. population,4 while research presented at the 2002 International AIDS Conference in Barcelona stated that roughly one in five Americans living with HIV/AIDS spend time in a local, state, or federal correctional facility each year.5 Safer-sex tools such as latex condoms and water-based lubricants are rarely available in corrections facilities, and the level of force involved in prison assaults often leads to blood exposure. While some jail and prison clinics may offer Post-Exposure Prophylaxis (PEP) to inmates who report HIV infection risk, PEP does not appear to be standard policy for U.S. facilities -- and in any case, inmates are often reluctant to report HIV risk exposures, including sexual assault. Survivors of prison sexual violence are often equally reluctant to discuss the experience with sexual and/or drug use partners after they re-enter society, which in turn increases the risk of transmission if HIV infection did occur and safer sex/drug use precautions are not taken.
Sexual Assault 101
Inside or outside prison, sexual assault and coercion are about power, not sexual desire. People who abuse others sexually do not do so because they are overwhelmed by sexual passion -- they do it to dominate, humiliate, and inflict pain on another human being in order to feel powerful or to gain status in a social environment that values violence.
While available research indicates that individuals with certain characteristics are particularly vulnerable to prison sexual abuse -- including youth, mentally and/or physically disabled people, first-time offenders, men who are openly gay or perceived to be gay, transgender people, individuals incarcerated for prostitution or who are known to have been previously raped, and those lacking in "street skills" and ability to fight -- the fact is that any prisoner can be victimized by other prisoners or corrections staff.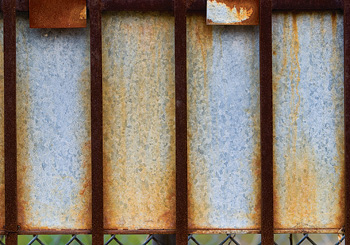 The term "rape" is most often used to describe forced sexual contact, particularly anal, vaginal, or oral intercourse. But forcible rape isn't the only form of sexual abuse. Having sex in order to avoid injury or gain protection while incarcerated is not the same as having sex because you want to. Neither is sex in exchange for items like money, drugs, weapons, or other contraband. These are all examples of coercion or "survival sex" -- sex that a person agrees to because refusing could result in injury or deprivation. No one, regardless of their gender or sexual orientation, deserves to be raped. Likewise, no one, including people serving time in jail or prison, deserves to be forced to choose between unwanted sex and harm.
Being forced to watch or participate in sexual violence perpetrated against other prisoners are also forms of sexual abuse, and can result in psychological trauma. Though you yourself may not be harmed, witnessing sexual violence can be terrifying and leave a witness feeling powerless to protect themselves or people they care about. While some perpetrators of sexual violence enjoy the sense of power they get from humiliating and causing pain, individuals who are forced to choose between hurting another person or being hurt themselves may suffer emotionally from severe guilt and the loss of belief in their own human decency.
For Survivors
If you experience sexual violence while incarcerated, remember that the abuse is not your fault. You were victimized because someone else chose to use sex as a weapon to dominate and terrify you, not because of anything you did or who you are as a person. No matter what crime you committed, you did not deserve to be forced into sex or made to trade sex for protection or other survival needs. Prison sexual assault is considered a violation of the 8th Amendment (the one prohibiting the federal government from imposing "cruel and unusual punishment" on prisoners), as well as international human rights guidelines such as the United Nations Standard Minimum Rules for the Treatment of Prisoners.6
Even if you agree to unwanted sexual activity in order to avoid more serious injuries or to obtain protection, you are not consenting to sex the way you do when you have sex for fun with a chosen partner. People do what they need to do in order to survive. Consent is only consent when you have the option of saying "No" as well as "Yes" -- and prison is not an environment that allows much room for "No."
The damage caused by sexual violence doesn't end when the attack is over, nor when physical injuries have healed. Most survivors -- male as well as female -- experience some degree of emotional trauma in reaction to sexual violence. Common reactions to sexual abuse, both during assault and afterward, include:
Shock or inability to act (feeling "frozen")
Feelings of guilt, shame, and self-disgust
Depression and/or suicidal thoughts
Increased aggression ("acting out") or passivity ("acting in")
Sleep disturbances -- nightmares, insomnia, or wanting to do nothing but sleep
Dissociation ("checking out")
Hypervigilance (always on the "look out" for the worst)
Sexual dysfunction
Substance abuse
Rape Trauma Syndrome and/or Post-Traumatic Stress Disorder
Men who are sexually assaulted or coerced by another man or group of men may also struggle with gender or sexual identity issues, such as questioning their worth as a man and whether the experience of male-on-male sexual assault has "turned them gay."
The truth of the matter is that being raped or coerced into sex by another man does not change a man's gender or sexual orientation -- male survivors are still men; heterosexuals are still heterosexual; and gay men are still gay, no matter what kind of violence they survived. Working with a counselor or therapist who is well-informed about gender identity and sexual orientation issues, as well as addressing sexual trauma, may be very beneficial for survivors who are struggling to rebuild a positive gender and sexual identity after living through sexual victimization.
For Those Who Work With Survivors
Medical and community agencies serving individuals who've been incarcerated need to be aware of the reality of prison sexual abuse, and to create space for survivors to address their trauma and need for healing. While preparing this article, I spoke with staff members of both sexual-assault service agencies, who felt that they lacked sufficient incarceration knowledge to effectively meet the needs of former prisoners, and prison re-entry service agencies, who felt ill-equipped to address issues of sexual violence and recovery. As with other complicated health issues, it pays to partner up! Prisoners' rights advocates, re-entry service agencies, AIDS service organizations and other public health organizations, and medical/mental health practices can form inter-agency partnerships to create appropriate programs for survivors of prison sexual violence and to advocate for prison reform as a component of HIV prevention programming. Human rights advocacy entities such as Just Detention International, Amnesty International, and Human Rights Watch regularly publish educational materials specific to prison health issues such as sexual violence and recovery, which can be used by anyone who wants to increase their knowledge of trauma recovery resources during and after incarceration (see resource list online for more information). Make it known that your agency or practice is ready, willing, and able to hear survivors' stories and assist them in healing from sexual violence.
Healing is possible. Prevention is possible too. Let's make both a reality, starting now.
Laura Jones is a Chicago-based educator and writer with nearly 20 years' experience in advocating for sexual health and reproductive justice. She recently completed a Masters of Health Sciences at the University of Sydney in New South Wales, Australia. She also sometimes helps deliver babies.
Resource List
Hope For Healing: Information for Survivors of Sexual Assault in Detention -- a Just Detention International publication: www.justdetention.org/pdf/HopeforHealingweb.pdf
Illinois Coalition Against Sexual Assault (ICASA) www.icasa.org
Interview with Tom Cahill, President of Stop Prisoner Rape: stopthedrugwar.org/chronicle-old/182/tomcahill.shtml
Just Detention International/Stop Prisoner Rape website: www.justdetention.org/en/spr_history.asp
Menstuff Prison Rape resource page: menswork.us/issues/byissue/prisonrape.html
National Institute of Corrections: Prison Rape Elimination Act (PREA) Update: www.nicic.org/Library/020478
National Prison Rape Elimination Commission Report: www.nprec.us/publication/report/executive_summary.php
No Escape: Male Rape in U.S. Prisons -- a Human Rights Watch publication: www.hrw.org/legacy/reports/2001/prison/report.html
RapeIs.org -- Rape in Prison: www.rapeis.org/activism/prison/prison.html
Rape Victim Advocates: Myths and Facts about Male Survivors: www.rapevictimadvocates.org/PDF/MythsFactsMaleSurvivors.pdf
World Health Organization (WHO) -- Effectiveness of Interventions to Address HIV in Prisons: www.who.int/hiv/topics/idu/prisons/en/index.html
References:
Got a comment on this article? Write to us at publications@tpan.com.