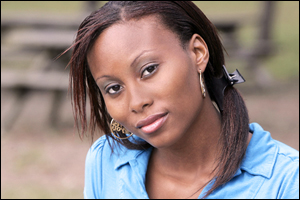 Philadelphia AIDS-service organization BEBASHI Transition to Hope hosted two panel discussions on August 25 to discuss the potential impact of the National HIV/AIDS Strategy (NHAS) on Black Americans and also to share findings from the 18th International AIDS Conference (AIDS 2010), held in Vienna, Austria, this past July.
A National AIDS Strategy, but Where Is the Funding?
James Albino, senior program manager of the White House's Office of National AIDS Policy, gave an overview of the Obama administration's new strategy. The plan has three primary goals:
Reduce the number of people infected by HIV;
Increase access to care and optimizing health outcomes for people with HIV;
Decrease HIV-related health disparities.
The NHAS calls for the annual number of new infections to be reduced by 25 percent by 2015.
"We have communities that are at high risk, that have been living in the shadows for too long, and we need to develop strategies that track where the epidemic is," said Albino. "We hope to realign resources that target those populations. We are looking at intensifying prevention efforts in communities."
According to Albino, an additional $30 million in federal funding will be allotted for HIV prevention, most focused toward gay and bisexual men of all ethnicities and African American men and women.
However, panel member Jesse Milan Jr., vice president and director of Altarum Institute, a nonprofit that conducts health-systems research, countered that the $30 million is not enough funding to reduce HIV transmission.
"I can tell you how much more money we need to reduce HIV infection in the next five years, and it is not $30 million -- it is $4.7 billion," said Milan, who last year chaired the Centers for Disease Control and Prevention's external peer-review committee for the division of infection disease. Milan, who is also board-chair emeritus of the Black AIDS Institute, said that African Americans must advocate for more funding.
"We need to understand what we are up against, both for the federal implementation of this plan but also in our communities. Too many people have not gone to get tested because of the stigmas in our own communities, our own families, our own churches and our own neighborhoods, and too many people have not been accessing care for that very same reason," Milan said.
Once the NHAS's implementation plan is completed, the U.S. Department of Health and Human Services (HHS) will work with communities to develop statewide plans.
"We hope that we will get more money for testing to find the 20 to 25 percent of those people who don't know they are infected with the disease," said Susan B. Wyche, a Philadelphia-area HHS resource consultant on the panel.
Updates From Vienna AIDS Conference
A second panel discussed participant impressions of AIDS 2010, including research that has identified a breakthrough microbicide that reduced HIV transmission by 39 percent.
Helena Kwakwa, M.D., M.P.H., medical director of the Philadelphia Health Management Corporation Care Clinic, discussed reducing the Black community's viral load. Some experts believe that Black America's high rates of HIV-related complications and death can be partially explained by the fact that too many HIV-positive Black Americans are not taking antiretroviral (ARV) therapy, Dr. Kwakwa explained. ARVs lower the amount of virus in HIV-positive individuals' bodies, making them less contagious.
"We need to think of the ways to treat more widely -- not just throwing drugs out there, but really treating effectively to bring down the community viral load," she said.
Robin Stevens, Ph.D., M.P.H., senior research associate at the University of Pennsylvania School of Medicine, discussed her presentation at AIDS 2010 that addressed the impact on Black communities of the lack of AIDS coverage in U.S. newspapers over the last decade. Dr. Stevens said that AIDS coverage dropped as the disease's prevalence decreased among White Americans but rose among Blacks.
"Because our country's epidemic is not among the right group of people, it is no longer a news agenda item, and it hasn't been for the last 10 years," said Dr. Stevens. She reported that U.S. news coverage of AIDS tends to focus on Africa, and when the issue is highlighted in Black Americans, it is not placed in context.
These discussions have come as Philadelphia faces growing rates of HIV infection. According to BEBASHI executive director Gary Bell, the city's HIV rates are five times the national average, which means it ranks sixth in the nation. Bell said that 70 percent of the new infections are occurring in African Americans.
In addition to BEBASHI, the Magic Johnson Foundation, the National Black Leadership Commission on AIDS, the Black AIDS Institute and local organizations helped support the event.
Ayana Jones is a Philadelphia-based health and business reporter.