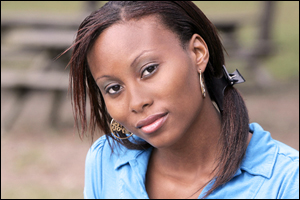 Philadelphia AIDS-service organization
BEBASHI Transition to Hope
hosted two panel discussions on August 25 to discuss the potential impact of the
National HIV/AIDS Strategy
(NHAS) on Black Americans and also to share findings from the
18th International AIDS Conference
(AIDS 2010), held in Vienna, Austria, this past July.
A National AIDS Strategy, but Where Is the Funding?
James Albino, senior program manager of the White House's Office of National AIDS Policy, gave an overview of the Obama administration's new strategy. The plan has three primary goals:
Reduce the number of people infected by HIV;
Increase access to care and optimizing health outcomes for people with HIV;
Decrease HIV-related health disparities.
Advertisement
The NHAS calls for the annual number of new infections to be reduced by 25 percent by 2015.
"We have communities that are at high risk, that have been living in the shadows for too long, and we need to develop strategies that track where the epidemic is," said Albino. "We hope to realign resources that target those populations. We are looking at intensifying prevention efforts in communities."
According to Albino, an additional $30 million in federal funding will be allotted for HIV prevention, most focused toward gay and bisexual men of all ethnicities and African American men and women.
However, panel member Jesse Milan Jr., vice president and director of Altarum Institute, a nonprofit that conducts health-systems research, countered that the $30 million is not enough funding to reduce HIV transmission.
"I can tell you how much more money we need to reduce HIV infection in the next five years, and it is not $30 million -- it is $4.7 billion," said Milan, who last year chaired the Centers for Disease Control and Prevention's external peer-review committee for the division of infection disease. Milan, who is also board-chair emeritus of the Black AIDS Institute, said that African Americans must advocate for more funding.
"We need to understand what we are up against, both for the federal implementation of this plan but also in our communities. Too many people have not gone to get tested because of the stigmas in our own communities, our own families, our own churches and our own neighborhoods, and too many people have not been accessing care for that very same reason," Milan said.
Once the NHAS's implementation plan is completed, the U.S. Department of Health and Human Services (HHS) will work with communities to develop statewide plans.
"We hope that we will get more money for testing to find the 20 to 25 percent of those people who don't know they are infected with the disease," said Susan B. Wyche, a Philadelphia-area HHS resource consultant on the panel.