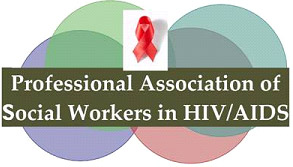 This summer, a Formation Committee of volunteers began to investigate the potential and level of interest in the establishment of a Professional Association of Social Workers in HIV/AIDS (PASWHA)*. Social workers are defined as persons with degrees of BSW, MSW, PhD, and/or DSW from the United States.
The questionnaire will take less than 10 minutes, and the results will determine next steps of the Formation Committee to establish such an association.
The momentum for the formation stems from a White Paper that documents the process and thinking to date. This document provides only initial thinking: your voice through the survey will completely drive next steps.
Advertisement
Please forward this article, or
just the link to the questionnaire
, to lists and/or individuals who are social workers to be sure we capture the largest audience possible.
The survey will stay live from August 6th through September 15th, 2010. The results will be analyzed and shared with those persons who provide their name and email which cannot be connected to questionnaire responses. A link at the end of the web-based instrument will take you to a new screen allowing you to provide this information.
The Formation Committee will interpret results and complete an action plan to share with those persons that choose to provide their name and email, which again, is optional.