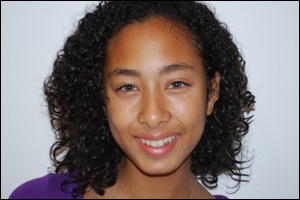 Photo Credit Ann Ragland.
The Youth Pavilion at the International AIDS Conference in Vienna kicked off yesterday in the
Global Village
, with a grand opening dance show and lots of noise. The pavilion is the main networking space for us at AIDS 2010, so we hugely celebrated its opening. A couple hundred young people from all around the world spoke, danced and hung out, full of joy, energy and hope. We shared experiences, laughter, knowledge and email addresses.
At a big HIV/AIDS conference with tens of thousands of people, having an area for us to get together is very important. Almost half of all the new HIV infections in the world are among people under 25. An estimated 7,400 people become infected with HIV every day, about half of them young. Young people, especially girls and women, are the age group most vulnerable to HIV, due to lack of information and education about sex, pressure from our friends and the media, including magazines, to be sexually active, and not being in control of our health-care -- like having to go to the doctor with our parents.
Advertisement
For those who can make it, every two years, the conference teaches young people about the disease and how to protect ourselves and allows us to come together and tell our stories. Throughout the massive conference center -- and especially in the youth pavillion -- we engage in many discussions about the role we can play in the AIDS fight, even as we struggle to stay safe and healthy.
Despite the good times and talk, many teens and younger people are complaining about not being heard at the conference. Even as many adults ask us to speak up, they don't listen, and their own voices drown out some of what we are trying to say. On Sunday, I attended a panel about intergenerational conversations between women. It was supposed to be about bridging the gap between the generations, but the speakers on the panel were all over the age of 30, and most were much older. The panelists wanted to find ways to get young women to speak up. But, as I sat there listening, I was thinking that the panel members should just ask the audience -- mostly young women -- instead of making their own assumptions. If they want us to lead, they need to give us a chance.
Yesterday, I went to a session called Our Bodies, Our Rights! which was much more empowering. This workshop was filled with young women, and we participated in hands-on activities. We were organized into five groups and each group had to come up with goals to increase young women's visibility at the conference. Everyone got so into that, that at one point we were all encouraged to scream out, "Pussy Power!" I was a little embarrassed, but I went with it. These kinds of activites, getting girls and young women to speak out about what we think and feel, allows us to make a difference in the fight against AIDS and in the world.
As I am taking part in all the activites I am also trying to capture the action with my camera. I made this slide show, so please check it out!
Kali Villarosa is a 14-year-old Brooklynite starting her freshman year in high school. She enjoys writing, reading and playing soccer.