GENITAL WARTS
Genital warts are caused by a virus called the human papilloma virus. The warts can be removed, but the person will have the virus for the rest of their life. It is very common for the warts to reappear after they have been removed. Genital warts are spread by coming in contact with the wart, but often the warts can not be seen. Genital warts can also differ in appearance.
The warts can be removed, but there is no cure for this disease! In addition, using a condom will not prevent transmission of the virus if the condom does not completely cover the warts.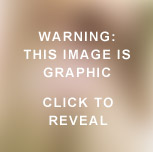 SCABIES
The scabies mite can be transmitted during sex, or close physical contact with a friend or family member. They burrow under the skin and cause severe itching. This can produce sores.
Scabies is easily treated with a special cream and by washing all clothes and bedding.