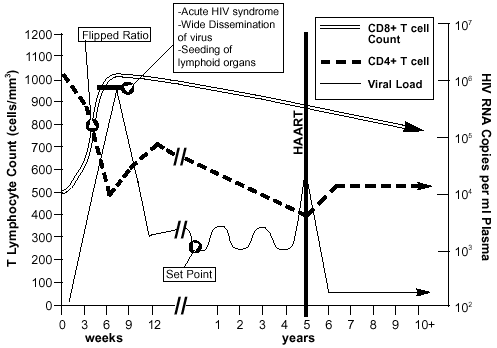 Modified from Bartlett J.G., Gallant J.E. 2001-2002 Medical Management of HIV Infection. Online at http://hopkins-aids.edu.
Flipped Ratio: The CD4:CD8 ratio is usually approximately 2:1 but in HIV-infected people, the ratio flips and is approximately 1:2.
HAART: Highly Active Antiretroviral Therapy.
Advertisement
Set Point:
The point around which viral load levels off without anti-HIV treatment. This point is different for different individuals (i.e., rapid progressors generally have higher set points). The idea of treatment is to lower the set point, lowering the viral load in the patient's body.

Back to the HEPP News October 2001 contents page.