Viral hepatitis is the deadliest infectious disease on the planet, now killing more people each year than tuberculosis or HIV. In 2013, a new class of drugs called direct-acting antivirals (DAAs) prompted renewed hope that hepatitis C (HCV), one of the more common types of hepatitis, could be eradicated.
In the wake of the introduction of DAAs, the World Health Organization (WHO) redoubled its effort to eliminate the global threat by 2030. According to the WHO's Global Hepatitis Report, approximately 1.75 million people were infected with HCV in 2015, bringing the total number of HCV-infected people to 71 million. The report, which was released in April, provides a starting point for public health efforts to eradicate viral hepatitis by providing detailed statistics about the current prevalence of HCV and hepatitis B (HBV) -- the two infections collectively responsible for 96% of hepatitis-related deaths.
For the first time, the WHO Global Hepatitis Report breaks down both the global and regional differences in viral hepatitis infections. The report found that the Eastern Mediterranean Region (which includes countries such as Afghanistan, Egypt, Pakistan and Sudan) has the highest prevalence of HCV, with 2.3% of the population estimated to be infected. In the Americas (including North, South and Central America), about 0.7% of the population is infected with HCV, according to the WHO.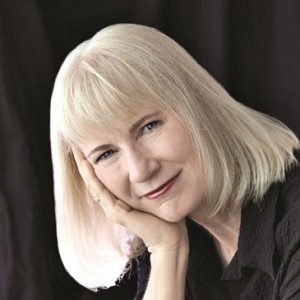 Related:
Eradicating Hepatitis C
The WHO points out that some "early adopter" countries are already well on their way to eliminating HCV by 2030. Countries such as France, Georgia and Australia have implemented rapid testing and treatment plans -- plans made possible by dedicated politicians and steep discounts of DAAs, including generic versions.
Worldwide, only 7% of diagnosed HCV patients started on treatment in 2015. However, in some regions where disease burden is high and governments have adopted extensive eradication plans, as many as 12% of HCV patients may have started treatment.
Many of these eradication plans are characterized by publicly funded treatment strategies that do not discriminate against people who inject drugs and do not triage care based on the extent of liver damage. When DAAs were launched in the United States in 2013, politicians balked at the high price of the drugs, some of which cost up to $95,000 before discounts and rebates. Subsequently, public and private insurance providers threw up treatment restrictions as a cost-saving measure, meaning that very few patients with HCV have started treatment with DAAs.
Advertisement
Even as new DAAs have entered the market and prompted prices to fall -- and after steep discounts were negotiated by insurance providers -- these drugs remain out of reach for many in the United States. Meanwhile, in some countries a full course of DAAs can be purchased for as little as $200, according to the WHO report.
The high cost of DAAs in the United States and other nations has prompted an informal market of "buyers clubs" in which some patients import generic medication from overseas or travel to foreign markets such as India for treatment. While these approaches might work for a select few, they will not help eliminate the population's disease burden, the WHO report notes.
The first step to any nation's eradication plan is ensuring that more people are tested for hepatitis. Worldwide, only 20% of people with HCV are aware of their infection. The WHO's eradication plan calls for 30% of people with HCV to be aware of their diagnosis by 2020, and 90% to be aware by 2030. Tests to diagnose viral hepatitis cost only $0.5, the report notes.
In the United States, it is even more urgent for political leaders to push for a more comprehensive action plan of testing and treatment for HCV. For many years, the number of new cases of HCV in the U.S. was decreasing, but from 2010 to 2014 the incidence of new infections doubled: Many these new infections were transmitted because of the opioid addiction crisis and injection drug use.
On May 19, 2017, a consensus group comprising the The National Viral Hepatitis Roundtable, ADAP Advocacy Association (aaa+) and The AIDS Institute, with other organizations, sent an urgent one-page letter to President Donald Trump.
"We the undersigned," the letter read, "write to alert your attention to the ... new consensus report, A National Strategy for the Elimination of Hepatitis B and C. This report states clearly that the elimination of hepatitis B and C as public health threats by the year 2030 is possible if your administration provides strong central leadership."
The National Strategy report recommends that the federal government strike a deal with the pharmaceutical companies responsible for setting the high price of DAAs in the United States -- a deal in which the companies would agree to license the patented drugs to the government so that publicly funded health programs (such as the prison health care complex and Medicaid) could begin to cure the most vulnerable patients in the United States.
"[S]trong central leadership is key to successful disease elimination," the letter continued. "Only a rigorous federal response to hepatitis B and C can make the elimination of viral hepatitis a reality" in the United States.
Sony Salzman is a freelance journalist reporting on health care and medicine, who has won awards in both narrative writing and radio journalism. Follow Salzman on Twitter: @sonysalz.