This Week in HIV Research: New Maturation Inhibitor May Work Against Protease Inhibitor-Resistant HIV
This week, a study finds that a new maturation inhibitor in development, GSK3532795, shows activity against HIV that is resistant to protease inhibitors.
Read More →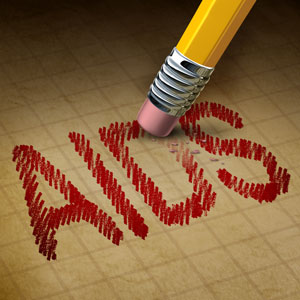 The Best HIV Cure Will Be Built With Us, Not Just for Us
"Without early and consistent partnership with the community in our efforts to incrementally develop a cure for HIV ... we may never achieve what people with HIV most hope a cure will offer them."
Read More →
Viral Loads Becoming Undetectable in More People Across the United States
Among HIV-positive people in care in the United States, proportions prescribed antiretroviral therapy by their provider and reaching an undetectable viral load rose steadily from 2009 through 2013.
Read More →