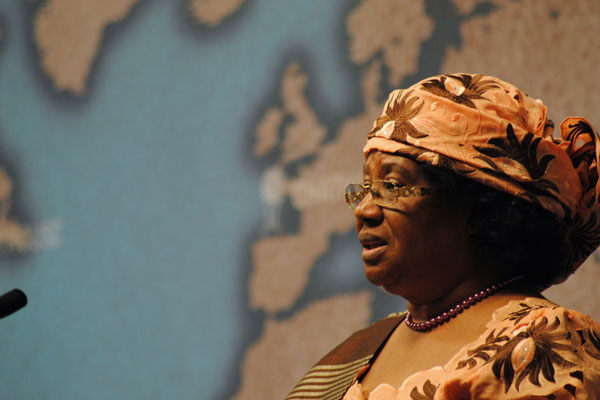 Joyce Banda, former President of Malawi (Credit: Chatham House [CC BY 2.0], via Wikimedia Commons)

Political commitment is an essential component of the AIDS response on the African continent. Most of the gains made on HIV prevention and treatment are a result of a strong partnership between the leaders of government, civil society, the private sector and communities. The role of political leadership was the focus of a high-level dialogue between the Champions for an AIDS-Free Generation in Africa and the Government of South Africa on 19 July, during the 21st International AIDS Conference, being held in Durban, South Africa.
The Champions highlighted some of the key issues that require attention from current political leaders, including poverty, unemployment and gender inequality.
Human rights remain an issue that must be addressed, especially among key populations, as does stigma and discrimination towards people living with HIV. Adolescent girls and young women remain disproportionately affected by HIV in many countries in Africa and the need to retain girls in school and provide them with economic opportunities was highlighted by the Champions.
Quotes
It's all about political will. The person in the driver's seat matters -- I am talking about us in the state house. We have to take responsibility and accept that we have obligations to focus on.
-- Joyce Banda, former President of Malawi and Champion for an AIDS-Free Generation in Africa

Without sustained leadership it's impossible to change the face of the AIDS epidemic.
-- Michel Sidibé, UNAIDS Executive Director

While political leadership is important, on its own it's not sufficient. There has to be inclusion of leaders from a range of sectors in society, including civil society, labour, the private sector and communities.
-- Naledi Pandor, Minister of Science and Technology, South Africa