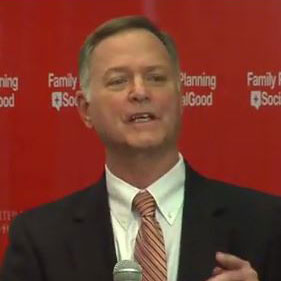 Ward was a remarkable leader in global public health. His vision remained true throughout his career. He recognized that poor women were not being able to access new advances in reproductive health technology and developed critical trials to show how they could best benefit. His work spanned fertility and contraception planning to sexual health, and as the Principal Investigator of the HPTN, he led many of the initiatives that are now reflected in mantras like "Getting to Zero." He was tireless, articulate and charming, and was able to pull together diverse teams of investigators, implementers and public officials to translate research findings into clinical practice. We will all miss his smile and his ability to inspire us when letting us know how a new project would be a win-win-win.

-- Kenneth Mayer, M.D., co-chair of the Infectious Diseases Society of America Center for Global Health Policy, Medical Research Director of The Fenway Institute.

Ward was a gentleman and a scholar, a selfless mentor always willing to sit down and listen and give great advice. His contributions to prevention science are incredible and he will be always remembered for pushing the field forward and making all of us think of combination prevention the way we think about combination therapy.

-- Carlos del Rio, M.D., chairman of the HIV Medicine Association, chairman of the Department of Global Health at the Rollins School of Public Health, and professor of medicine in the Division of Infectious Diseases at Emory University School of Medicine.
Last month, as Zika continued to spread through Latin America and the Caribbean, health officials in Colombia, Ecuador, El Salvador and Jamaica called on women in their countries, where the virus was prevalent, to postpone becoming pregnancy until more is known about potential links between severe birth defects that include microcephaly and infection during pregnancy.
Dr. Ward Cates responded in a blog post.
"Placing the burden of protecting unborn children from the virus' effects solely on women who have limited reproductive rights and contraceptive options is discriminatory and unsustainable," the piece argued, delineating the interventions needed and the inequities to be addressed, to control the impacts of Zika.
Dr. Cates was in hospice care then, but his goal, "of relieving human misery and disease, and enhancing women's status in the world," remained a driving force of his work, and of his "indefatigable spirit," one of his many friends, colleagues and admirers wrote recently.
Dr. Cates, an international leader in reproductive health and HIV prevention research, died on March 17, leaving a legacy of advances in global health that his colleagues at FHI 360 which he last served as President Emeritus, say will be felt for years to come.
This excerpt was cross-posted with the permission of Science Speaks. Read the full article.