The HIV community has a lot of information to digest after an annual CROI (Conference on Retroviruses and Opportunistic Infections) conference. This year, CROI was held from February 21 to 25 with hundreds of talks and posters presented during that time. Over 4,000 attendees packed conference halls, auditoriums and poster sessions to hear the latest HIV research on prevention, treatment, care and public health interventions. It was easy to get lost in all of this exciting research!
BETA wanted to distill some of these important findings by asking some prominent San Francisco Bay Area providers to give us their take on the conference. We asked, "What did you find interesting? What did you find exciting? And, what did you learn?"
Here's what they had to say.
Judith Auerbach, Ph.D., from University of California, San Francisco
"There was a lot of buzz at CROI about the dapivirine ring studies for PrEP, and the extent to which the moderate efficacy outcomes meant "the cup is half empty" or "the cup is half full." But, one of the most important things I heard during the presentation of the IPM [International Partnership for Microbicides] study was when Annalene Nel [the presenter] mentioned at the end how the women in the trial reacted with great positive emotion when they heard the findings. She told of their pride and joy at having been part of something that was going to help women like themselves prevent HIV acquisition. Researchers often don't report on the reaction of the study participants (or their communities) when results are shared, but, in the end, these are the very people who not only made the trial successful, but also will benefit from uptake of the ring. So, I was very pleased that Dr. Nel made a point of acknowledging the centrality of these women in the context of the overall efficacy findings."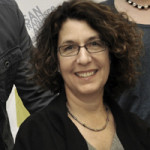 Susan Buchbinder, M.D., CROI 2016 vice chair, from San Francisco Department of Public Health
"It is so heartening to see the major progress that's been made in HIV prevention. This reminds me of the time, post-1996, when highly active treatment became available and changed our city, and then our world. At CROI this year, we've seen further evidence of the roll-out of treatment, and that PrEP, given by pill and eventually by shot or vaginal ring, can nearly stop new infections, if people want them and use them regularly. But, we have to understand what the most heavily impacted populations want so that we can eliminate disparities in HIV."
This excerpt was cross-posted with the permission of BETAblog.org. Read the full article.