Despite recent advancements in paper-based, flexible HIV detection technology, many HIV-positive people remain undiagnosed and untreated. The rate of under-diagnosis remains a staggering problem for health care systems around the world, from remote regions in Africa, Asia and South America to bustling metropolises of the West.
Particularly in rural areas lacking proper health care infrastructure, paper-based viral detection technologies offer a quick and easy alternative to traditional point-of-care detection. While promising, the current paper-based technology comes with significant limitations in the scope of its detection capabilities, and it requires a complex amplification process.
However, a new biosensing platform could liberate local nurses and medical personnel from the expensive infrastructure and technical know-how needed for current point-of-care detection systems. Broadly speaking, a biosensor is any diagnostic device that uses a transducer to quantify some kind of biological material that offers an indicator of health. These diagnostics are just as essential as effective antiretrovirals in combating HIV.
Researchers from Harvard, Stanford and other institutions have improved upon paper-based diagnostic platforms by adding new detection techniques. First, they integrated cellulose paper and polyester films into the biosensing material. They also incorporated state-of-the-art electrical and optical sensing mechanisms, using certain antibodies and peptides to detect not only viral particles, but also bacterial and cell particles, according to a paper published in Scientific Reports.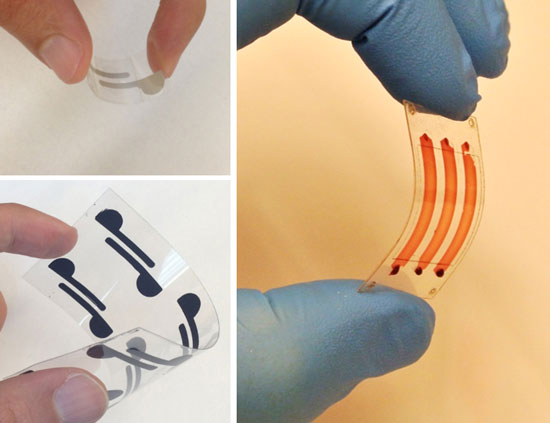 Thin, lightweight and flexible materials developed by researchers at Florida Atlantic University, Stanford University and Harvard University, integrate cellulose paper and flexible polyester films as new diagnostic tools to detect bioagents in whole blood, serum and peritoneal fluid.

Moreover, the technology utilizes mobile phone cameras and native software applications, making it ideal for improved disease detection in rural and remote areas. With merely a pinprick of blood from a patient's fingertip, the researchers were able to detect HIV, E.coli and S. aureus (MRSA) bacteria, as well as CD4+ cells.
According to their findings from three different biosensors, the presence of HIV, E. coli, S. aureus and CD4+ cells were detectable with clinically relevant sensitivity, meaning the results are accurate and reliable enough to make an impact on the standard of care.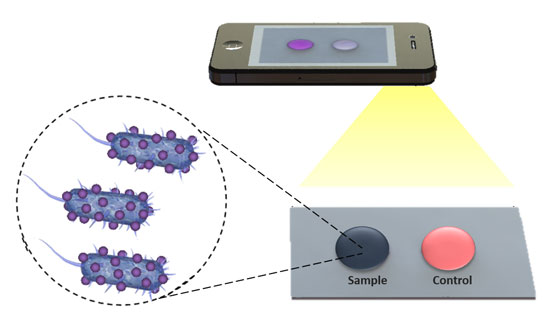 Researchers have employed three different paper and flexible material-based platforms incorporated with electrical and optical sensing modalities. Using this same technology, they have developed a phone app that can use a drop of blood to detect bacteria and disease in the blood using images from a cell phone, which could easily be analyzed from anywhere in the world.

In 2013, approximately 2.1 million people were newly infected with HIV. Once infection is detected, a crucial component of treatment and care involves monitoring CD4+ cells in the blood. A higher CD4+ cell count tells researchers that a particular intervention is working, whereas a declining count can be a warning sign that a patient's immune system is weakening.
In addition, because HIV patients may have weaker immune systems, they are more susceptible to bacterial infections. Hospital-borne infections like MRSA are contracted by 5% to 10% of patients who are admitted to hospitals around the world, and represent a serious challenge due to resistance to penicillin. Additionally, the foodborne infection E. coli, if left unchecked, can progress to the very dangerous hemolytic uremic syndrome (HUS), and infection rates are closely monitored by the World Health Organization.
With an accurate and inexpensive diagnostic device, medical professionals would be better armed to identify and treat patients who are currently undiagnosed and out of reach of the health care system.
Sony Salzman is a freelance journalist reporting on health care and medicine, who has won awards in both narrative writing and radio journalism.
Follow Sony on Twitter: @sonysalz.

Copyright © 2015 Remedy Health Media, LLC. All rights reserved.