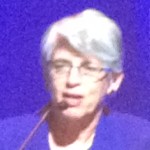 Cenicriviroc Shows Good Virologic Success, Tolerability Compared to Efavirenz
Cenicriviroc (CVC), an oral CCR5/CCR2 antagonist in development, showed non-inferiority and better tolerability when compared to efavirenz (Sustiva, Stocrin), as well as strong anti-inflammatory indications, according to study results presented at EACS 2013.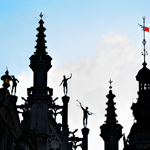 Integrase Inhibitor GSK744 Safe, Effective as Once-Daily Oral Pill
Twenty-four week data showed that GSK744 (also known variously as S/GSK1265744 or simply "744") was safe and efficacious for treatment-naive patients, and works best when taken at 30 mg per day -- though it is also being developed as a once-monthly or once-quarterly drug.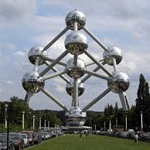 Why Patients (and Their Doctors) Choose Not to Start HIV Treatment
A European-Australian survey finds that people with HIV choose not to start antiretroviral therapy mainly because they feel no symptoms and believe treatment is not needed, while physicians hesitate mainly because they either perceive their patients as being too depressed or feel they have not known the patient long enough.
More EACS 2013 Headlines:
TheBodyPRO.com is an independent website not associated with this conference.
The European AIDS Conference is a major, biennial meeting intended to highlight the latest developments in HIV-related clinical research. Organized under the auspices of the European AIDS Clinical Society, the 2013 conference -- the 14th to take place since the meeting's inception -- will feature more than 800 presentation abstracts submitted by over 70 countries. An affiliated meeting, the 15th International Workshop on Comorbidities & Adverse Drug Reactions in HIV, will similarly explore important clinical developments of relevance to today's care of people living with HIV.
For more information on EACS 2013, please visit the conference's website. You may also view the final program.
Please note: Knowledge about HIV changes rapidly. Note the date of this summary's publication, and before treating patients or employing any therapies described in these materials, verify all information independently. If you are a patient, please consult a doctor or other medical professional before acting on any of the information presented in this summary. For a complete listing of our most recent conference coverage, click here.