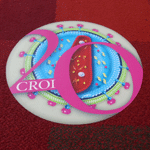 10 Top Studies Whose Impact Will Last Well Beyond CROI 2013

CROI 2013 has come and gone, leaving an impressive amount of ground-breaking medical and scientific news in its wake. Josep M. Llibre, M.D., and Benjamin Young, M.D., Ph.D., provide a quick review of the presented research they feel is most likely to have a lingering, real-world impact for health care professionals.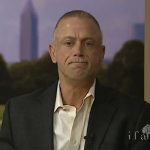 Expert Panel: HIV Drugs in Development, Antiretroviral Strategy and Treatment as Prevention (Video)

Joel Gallant, M.D., and Richard Haubrich, M.D., walk through the latest updates on HIV antiretroviral treatment from CROI 2013. This discussion is moderated by Jeff Berry (pictured), editor of Positively Aware magazine, and produced by the International Foundation for Alternative Research in AIDS.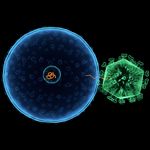 Functional Cure for HIV-Infected Infant After Very Early Treatment

A 26-month-old infant girl born in Mississippi has been functionally cured of HIV, according to results presented on the first day of CROI 2013. The infant was treated very early (within 31 hours of life) with a full antiretroviral regimen -- a strategy that's markedly different from the standard treatment approach.
More Highlights:
The annual Conference on Retroviruses and Opportunistic Infections (CROI) is one of the most highly regarded, HIV-focused research meetings on the planet. The 2013 incarnation of this conference -- the 20th since the conference's inception in 1994 -- is expected to feature more than 1,100 presentations in dozens of topic areas, and will be attended by more than 4,000 researchers, clinicians and other frontline workers in HIV care, research, prevention, epidemiology and advocacy.
TheBodyPRO.com's coverage of CROI 2013 will include summaries of a wide array of individual studies and presentations, as well as discussions featuring study authors and leading HIV clinicians/researchers.
For more information on CROI 2013, please visit the conference's website. You may also view the conference "pocket program" online.
Please note: Knowledge about HIV changes rapidly. Note the date of this summary's publication, and before treating patients or employing any therapies described in these materials, verify all information independently. If you are a patient, please consult a doctor or other medical professional before acting on any of the information presented in this summary. For a complete listing of our most recent conference coverage, click here.