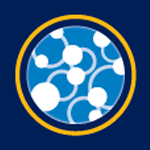 Black MSM Caught in HIV's Net by Complex Web of Factors
African-American men who have sex with men (MSM) remain disproportionately impacted by the HIV/AIDS epidemic in the U.S., but the causes of and solutions to this disparity defy easy definition, according to an oral presentation at the inaugural IDWeek meeting in San Diego.
More Highlights:
TheBodyPRO.com's independent coverage of IDWeek 2012 is not associated with the conference itself. Please note that all links on this page will take you to articles on TheBodyPRO.com, TheBody.com's sister site for health care professionals.
TheBodyPRO.com is an independent website not associated with this conference.
IDWeek is the first-ever combined meeting of the Infectious Diseases Society of America (IDSA), the Society for Healthcare Epidemiology of America (SHEA), the HIV Medicine Association (HIVMA), and the Pediatric Infectious Diseases Society (PIDS). It will feature the latest science and bench-to-bedside approaches in prevention, diagnosis, treatment, and epidemiology of infectious diseases, including HIV, across the lifespan.
For more information on IDWeek 2012, please visit the conference's website. You may also view the interactive program planner.
Please note: Knowledge about HIV changes rapidly. Note the date of this summary's publication, and before treating patients or employing any therapies described in these materials, verify all information independently. If you are a patient, please consult a doctor or other medical professional before acting on any of the information presented in this summary. For a complete listing of our most recent conference coverage, click here.