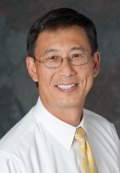 Dr. Michael Wong
The latest edition of Physician's Weekly features a podcast and interview with HealthHIV Board President Dr. Michael Wong, who discussed the need to support the expansion of HIV care into primary care. In particular, he highlighted the results of the HealthHIV's State of HIV Primary Care Survey.
Data from the survey suggest that primary care providers (PCPs) deliver care to an increasing number of people living with HIV (PLWH). This shift reflects the increase in HIV incidence nationwide and continued decrease in available HIV specialists. These PCPs reported a variety of challenges to providing HIV care, such as lack of HIV-specific training, the rigors of reimbursement and working with patients who face significant personal barriers related to stigma and lack of access to care.
"The data should be viewed as a wake-up call to approach healthcare and clinical support differently," Wong said. "Business as usual just doesn't work well anymore. PCPs are expected to screen for and manage a growing number of chronic health conditions. That list is only increasing, with evolving quality outcome standards to be released by CMS and other payers. It's not reasonable to expect PCPs who have never directly treated HIV before to just 'pick it up.' We do have a large number of very experienced HIV experts in this country who can help. There are unique opportunities available that can inevitably strengthen services and provider networks for HIV to better serve this growing patient population."
Click here to read the full article.