•
HIV CARE TODAY
"Quad" Drug Performs Well in Recently Published Studies
A potential new once-daily antiretroviral known as the Quad is as safe and effective as established HIV treatment regimens, according to two clinical trials reported in the Lancet. A U.S. Food and Drug Administration decision on approval for the drug is expected by August.


Should We Stop Using the Term "HAART"?
As of this year, the era of Highly Active Antiretroviral Therapy (HAART) is now longer than the era that came before it, when we had no truly effective treatment for HIV. This leads Paul Sax, M.D., to ask: Can we put to rest this increasingly antiquated term?


Decreased Bone Mass Among Young Men Living With HIV, Study Finds
Young, HIV-infected men -- particularly those on antiretroviral treatment -- are more likely to experience low bone mass than their HIV-uninfected peers, according to a recent U.S. study.


The Insidious Effects of Trauma and PTSD
"Studies suggest 20% to 40% of HIV-positive people meet criteria for PTSD [post-traumatic stress disorder], which is two to four times higher than in the general population," Michael J. Mugavero, M.D., reports in this PTSD overview for Positively Aware.


More Headlines on HIV Care and Antiretroviral Therapy:

Back to Top
•
HIV NEWS & VIEWS
Through the Lens of Community: Trans Inclusion in Women's and LGBT Organizations
LGBT and women's community organizations should ideally be safe spaces for trans people who come seeking services. However, the experiences of many trans individuals and advocates show that, even within community organizations, this has historically not always been the case.


California Unveils Expansion of Medicaid Into HIV, While Other States Express Doubts
"Amidst Republican calls denouncing Medicaid Expansion, California unrolled a program to extend Medicaid coverage to all low-income people with HIV in advance of the Affordable Care Act's 2014 implementation date," Housing Works reports.


Piecing the Puzzle Together: Public Perceptions of HIV/AIDS
Positively Aware asked activists, advocates and medical providers for their take on the state of HIV/AIDS knowledge in the U.S., and the level of comfort Americans have with people who are living with HIV/AIDS.


Taking Stock of the U.S. National HIV/AIDS Strategy
We have a nationwide strategy for curbing the HIV/AIDS epidemic in the U.S. -- but are we running out of time in meeting the strategy's key goals? Public health expert David R. Holtgrave, Ph.D., talks with AIDS United about the successes and questions surrounding the strategy thus far.


More News & Views Headlines:

Back to Top
•
HIV/STD TRANSMISSION & EDUCATION
First In-Home, Rapid HIV Antibody Test Approved for Use in U.S.
The U.S. Food and Drug Administration placed its official stamp of approval on the OraQuick In-Home HIV Test, a rapid oral test that Americans will be able to buy over the counter, and then read the results in their home. It's the first completely self-administered HIV test approved in the U.S.


Home HIV Test Is Big News, But What Impact Will It Really Have?
Paul Sax, M.D., is surprised that the recent U.S. approval of the first over-the-counter rapid HIV test was such big news. "Relatively few have questioned how useful this test will be," he writes. "After all, another home HIV test was approved for use in 1996, and its impact has been relatively limited."


CDC Says Birth Control Doesn't Raise Women's Risk of Contracting HIV
Addressing some recent uncertainty in this area, the U.S. Centers for Disease Control and Prevention (CDC) stated that there is no proven link between a woman's use of hormonal contraceptives and her risk of contracting HIV.


Study Disputes Finding on Cell-to-Cell Transmission of HIV
A new study published in the Journal of Virology disputes a high-profile paper from last summer suggesting that cell-to-cell HIV transmission facilitates ongoing viral replication in the face of antiretroviral therapy.


More Headlines on HIV/STD Transmission:

Back to Top
•
THE PATIENT PERSPECTIVE: FEATURED ON THEBODY.COM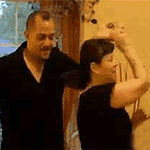 A Day in the Life: Two Longtime HIV Survivors Share Love and Treatment Support (Video)
"There's days that she's my rock," says Efrain of his wife, Petra. She says the same about him; the couple met in 2004 and married soon after. Like anyone living with HIV, both have days when they're sick of taking HIV meds. They share tips they use to get through rough patches.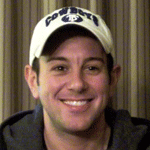 This Positive Life: Richard Cordova (Video)
Richard Cordova, a 33-year-old gay man from Chicago, was diagnosed with HIV/AIDS in 2002 -- which did not surprise him, since he had been living a life of hard partying, heavy drug use and unprotected sex at the time. He came across an opportunity for a clean break and ran away with it -- literally.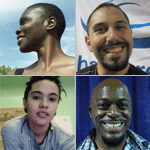 Taking the Test: What's Your Experience?
To commemorate U.S. National HIV Testing Day on June 27, community members talked about their HIV testing experiences. Their stories are funny, heartbreaking, frustrating, empowering, and everything in between.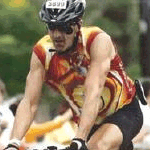 Jamar Rogers of The Voice Speaks Out in New Interview
Jamar Rogers of NBC's reality television show The Voice speaks candidly about his music, his struggles and life beyond HIV in a new, in-depth interview with Positively Aware.
Back to Top