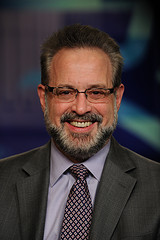 Dr. Ronald Valdiserri
With only two months to go before we gather with colleagues from across the country and around the globe at AIDS 2012 in Washington, DC, HHS and other parts of our government are working on many facets of the U.S. government's participation in this international conference hosted by the International AIDS Society. One of these is a satellite session titled "Achieving the Goals of the U.S. National HIV/AIDS Strategy: Future Directions" that will take place on the afternoon of the opening day of the conference, Sunday, July 22, 2012, prior to the opening session. (Satellite sessions take place in the conference center but are fully organized and coordinated by the organization hosting the satellite, not the conference organizers.)
We hope that those of you planning to attend AIDS 2012 will be able to join us for this two-hour session during which community, state and federal partners will share updates on the National HIV/AIDS Strategy's (NHAS) implementation, accomplishments to date, challenges, and future directions. Among the scheduled presenters are representatives from the White House Office of National AIDS Policy, the Presidential Advisory Council on HIV/AIDS (PACHA), CDC, HRSA and others. We'll also hear non-federal perspectives on the implementation of the NHAS from state and local health departments, healthcare providers, advocates, researchers, and people living with HIV/AIDS.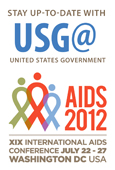 More than just a panel presentation, the satellite session is designed to take advantage of this unprecedented gathering of those working in the field of HIV who are committed to ending the pandemic. By engaging these representatives from diverse sectors in a dialogue about what has been accomplished to date, we can move forward together to achieve the Strategy's goals.
By engaging in this critical conversation on the very first day of AIDS 2012, we hope that the NHAS goals will be in the forefront of U.S. participants' minds, since AIDS 2012 will provide a rich venue to learn about best practices—and challenges—in other nations that can inform our own, national efforts.
We hope that those of you attending the conference will arrive in Washington in time to join us for this satellite session on the afternoon of July 22. In the meantime, as we work to finalize the agenda, we welcome your suggestions about how we can use AIDS 2012 as an opportunity to advance the important goals of the National HIV/AIDS Strategy here in the United States. Please email contact@aids.gov to share your thoughts.
Ronald Valdiserri, M.D., M.P.H. is deputy assistant secretary for health, infectious diseases, and director of the Office of HIV/AIDS and Infectious Disease Policy at the U.S. Department of Health and Human Services.