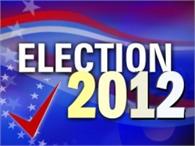 It's no secret that the HIV/AIDS community has a great deal at stake in the 2012 elections. The people elected to office at the state and federal levels will cast votes, debate policies, and move legislation that could result in increases or losses of resources for people living with and at risk of HIV/AIDS. Elected officials will determine investments in HIV prevention, treatment, care, housing, and research, as well as critical non-HIV specific programs like Medicaid and food stamps. Lawmakers in D.C. and in many of our home states will decide whether low-income women will have access to reproductive health care and whether comprehensive sex education should be taught in our schools. They will decide whether to allow local authorities the option to use federal funding for evidence based prevention efforts like syringe exchange. They will determine how the nation will move forward with implementation of health care reform after the U.S. Supreme Court releases its decision on the Affordable Care Act.
With so much on the line this election year, it is critical that the HIV/AIDS community ramp up its involvement in the electoral process. We have a pivotal opportunity to raise the profile of the issues that matter most to our community. From voter engagement to candidate education to get-out-the-vote efforts, there are a number of ways we can ensure that the voices of people living with HIV/AIDS are heard come Election Day on November 6. We at AIDS United are committed to helping make that happen!
Webinar and Resources
On Monday, May 14 AIDS United will launch its voter education and mobilization webinar series. Our first webinar will focus on what a non-profit can and cannot do during an election campaign. Non-profit organizations are permitted to engage in a number of election activities. Join AIDS United and the Alliance for Justice and learn how you and your agency can mobilize your community. Register today! We will also provide a preview of our voter education and mobilization toolkit that will soon be available and will be the feature of the June 6 webinar. In late June we will also feature a webinar on voter mobilization and voter suppression efforts.
Advertisement
We are in the process of finalizing a comprehensive kit that includes tools that will help you create and implement a voter education and mobilization campaign at your organization. Stay tuned for all of the materials you need to launch a successful campaign! Additionally, AIDS United's Organizing Team is here to help! Email Southeast Regional Organizer
Charles Stephens
, Mid-Atlantic Organizer
Caressa Cameron
, or Director of Regional Organizing
Jessica Terlikowski
with questions, for more ideas on how to organize around this year's elections, and to share what you are doing in your community.