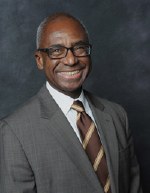 Ronald Johnson
Last week and this week provided important opportunities to continue highlighting the role of advocacy in the fight against HIV/AIDS and to emphasize the need for strong HIV/AIDS advocacy today. On April 18, GMHC (Gay Men's Health Crisis), held a dinner to mark its 30th anniversary. At the dinner, GMHC honored its first policy director and former executive director, Tim Sweeney and recognized two of its co-founders, Larry Kramer and Dr. Lawrence Mass. Kramer was also one of the key founders of ACT UP (AIDS Coalition to Unleash Power). This past Wednesday, April 25, ACT UP/NY commemorated its 25th anniversary with a march on Wall Street, the site of the first ACT UP demonstration in 1987, and a rally at City Hall. Supporters of the Occupy Wall Street movement joined the protest. Also this week, on Monday and Tuesday, HIV activists from across the country came to Washington, D.C. for congressional lobbying for AIDSWatch 2012.
Seeing Tim and Larry and other heroes and heroines of AIDS activism at the GMHC dinner, remembering my participation in the first ACT UP Wall St. demonstration, and participating in the training session for AIDSWatch caused me to think about the past, present, and yes, the future of HIV advocacy. The history of HIV/AIDS advocacy and activism does not need to be romanticized to appreciate its rich legacy and to acknowledge that nearly all of the progress that has been achieved in the fight against AIDS has been the result of the fierce, determined efforts of thousands of advocates. Some are famous and have been honored deservedly, far too many have died, and the names and faces of most will never be known. We fought for our lives and silence did indeed equal death.
Advertisement
The urgency that drove so many of us in the '80s and '90s still remains, as this year's AIDS Watch agenda and ACT Up demonstration and rally showed. The specifics of our advocacy demands have evolved and changed as the epidemic and the times have changed, but we are still fighting for our lives. We are also fighting for our future. We can now credibly plan and work for an "AIDS-free generation" and the end of the HIV epidemic. We have moved from having a President who in the early, devastating years barely mentioned the word "AIDS" to having a President who has committed his administration to a comprehensive national strategy that has a clear vision of a world without the inequalities and disparities that have so shamed our society.
But we are not there yet. We must still contend with too many barriers that block the vision of an end of AIDS. Health care reform under the Affordable Care Act, which already is benefiting people living with HIV/AIDS and will expand care to many thousands, is under relentless attack and much hinges on the upcoming decision of the Supreme Court on the whether key provisions of the law are constitutional. We are confronted with proposed spending cuts to vital programs that are obscene in their impact if enacted. We continue to demand that science trump politics and ideology in setting policies and developing programs. We face an upcoming election cycle that could result in stopping, and in many ways reversing, the 30 years of progress achieved through advocacy. That's why today's HIV advocacy, from AIDSWatch to the myriad grassroots efforts across the country are so important. We must and can be the new heroes and heroines of HIV activism. Silence, and inaction, still equals death. Let's all LIVE.
Ronald Johnson is vice president of policy and advocacy at AIDS United.