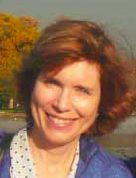 Kathleen Irwin, M.D., M.P.H., Fellow of the Infectious Diseases Society of America.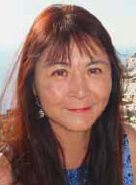 Nicole Crepaz, Ph.D., Division of HIV/AIDS Prevention, Centers for Disease Control and Prevention
Table of Contents
Dr. Irwin leads the guidelines development team for the Division of HIV/AIDS Prevention. In collaboration with HIV experts at CDC, the Health Resources and Services Administration (HRSA), and several national HIV organizations, including organizations that represent people living with HIV (PLWH), she is updating guidelines for prevention of HIV transmission from PLWH. Dr. Crepaz is a Project Officer for the HIV/AIDS Research Synthesis Project (PRS), which conducts systematic reviews and meta-analyses to evaluate behavioral interventions for risk reduction and for linkage to care, retention in care, and medication adherence among HIV-positive people. The PRS group produces a compendium of evidence-based behavioral interventions (EBIs) (www.cdc.gov/hiv/topics/research/prs/index.htm), which are recommended to the Replicating Effective Programs (REP, www.cdc.gov/hiv/topics/prev_prog/rep/index.htm) for developing user-friendly packages of materials. The completed intervention packages are passed on to the DEBI (Diffusion of Effective Behavioral Interventions) project for dissemination to providers (www.effectiveinterventions.org/en/home.aspx).
Statements are those of the interviewees and do not necessarily represent the official position of the US Centers for Disease Control and Prevention.
What's New in Updated CDC Guidelines for Prevention in Positives?
Mascolini: Why did the CDC first issue guidelines on incorporating HIV prevention into medical practice and why is an update necessary?
Irwin: The guidelines issued in 20031 were to encourage HIV care providers to incorporate HIV prevention in their medical practices by addressing three issues known to curb HIV transmission: early, continuous care, sexually transmitted infection (STI) screening and treatment, and partner services.
The update we're working on now is more comprehensive and will include new evidence that has accumulated since 2003. Because of that new evidence, the new guidelines broaden the domains of prevention strategies. The most important difference with the upcoming guidelines is that they focus on actions of clinical and nonclinical providers -- health departments and community-based organizations.
Mascolini: What new issues will the revised guidelines address?
Irwin: The updated guidelines will present new evidence and/or new recommendations in several domains:
Special considerations for groups with unique HIV prevention needs
Linkage to and retention in care
Risk assessment and risk reduction
Partner services
Antiretroviral treatment and its role in prevention
Medication adherence
STI services
Referral to other medical and social services
Sexual and reproductive health
Preventing HIV transmission during pregnancy
Policy, legal, and ethical considerations
Monitoring and evaluation
I can summarize some of the highlights of these new domains and revisions in domains covered in the 2003 guidelines.
The special considerations section addresses issues that may affect minors, adolescents, men who have sex with men (MSM), migrants, immigrants, pregnant women, illicit drug users, sex workers, the homeless, prisoners, persons with mental illness, and other groups that may have unique HIV prevention needs or are medically marginalized. These issues include stigma and legal, financial, language, cultural, and transportation barriers to accessing services or adopting HIV prevention methods.
The section on risk assessment and risk-reduction interventions includes new evidence on strategies for risk assessment and reduction, in particular, brief assessments and interventions that can be done in community or clinical settings. Some of the interventions that clinicians may find attractive include those that can be done by patients in the waiting room without taking clinician time, such as self-administered risk assessment and computer or print tools that provide risk reduction messages tailored to their risk. [For examples, see the table preceding this interview.]
A chapter on antiretroviral treatment and prevention highlights new evidence from a randomized controlled trial that found that antiretroviral therapy prevented heterosexual transmission in HIV-discordant couples from several countries.2 This new section also presents information from other, less rigorously designed studies in heterosexual and MSM couples that indicates that antiretroviral treatment prevents sexual HIV transmission by lowering genital viral load. The new section on medication adherence summarizes new information about effective clinic-based and community-based interventions to support long-term antiretroviral adherence.
Advertisement
Another new section describes referral to other medical and social services, including mental health, drug rehabilitation, and syringe exchange services, and housing. This section summarizes new evidence that these services are essential to support the health and antiretroviral adherence of HIV-positive individuals as well as to prevent HIV transmission.
A section on sexual and reproductive health care for women and men addresses strategies to prevent sexual transmission, including conception methods that reduce risk of sexual and perinatal transmission and the latest evidence on interactions between hormonal contraceptives and some antiretroviral medications This part of the new guidelines also describes family planning and emergency contraception to prevent unintended pregnancies. Another section assesses preventing HIV transmission during pregnancy and refers to the latest guidance on antiretrovirals for pre- and post-exposure prophylaxis to prevent perinatal transmission A new recommendation will discourage pre-chewing infant food by HIV-positive persons.
A section on policy, legal, and ethical issues will provide updated information on policy and legal environments that affect HIV prevention with PLWH, HIV disclosure and the negative consequences of criminalization of PLWH, standards for privacy and confidentiality, disparities in access to prevention services for PLWH, and implications of health reform on providing prevention services to PLWH.
A new section on monitoring and evaluation urges both clinical and community organizations to monitor or evaluate their HIV prevention strategies, either through quality-improvement initiatives, which are usually done in clinical settings, or through more classic program evaluation, usually by community-based organizations and health departments.
The revised guidelines update advice on linkage to and retention in HIV care because new evidence confirms the importance of early HIV care and staying in care for support of adherence, risk reduction, and behavioral interventions. In addition, the updated section on partner services refers to the 2008 CDC guidelines on partner services3 and new CDC guidance on using the Internet to contact partners. The updated partner guidelines stress that clinicians have an important role in helping their index patient -- the HIV-infected person who has an HIV or STI diagnosis -- think through a plan about how they want to notify their partner, either by themselves, through the health department, or with the clinician's help. The revised section on STIs refers to the 2010 CDC STI treatment guidelines,1,4 which lay out recommended STI screening tests and frequency, as well as treatment strategies.
Mascolini: Will the revised guidelines differ from the 2003 guidelines in other important ways? Dr.
Irwin: The 2003 prevention-with-positives guidelines did not emphasize actions that could be taken by organizations such as health departments and community-based organizations, so many of their HIV prevention efforts continued to focus on reducing risk behaviors among HIV-negative persons. Because CDC and HRSA want to drive down HIV transmission rates even further, the updated guidelines will more fully engage all HIV prevention providers by including recommendations for health departments and community-based organizations that provide testing, linkage to care, antiretroviral adherence support, referral for substance abuse, mental health, or housing, and other services that support prevention in people with HIV. The new CDC funding announcements for health departments and community-based organizations also stress more activities with HIV-positive people to prevent transmission.
CDC's Medical Monitoring Project (www.cdc.gov/hiv/topics/treatment/MMP) is also tracking delivery of prevention services to people living with HIV in more than 20 areas in the US from 2007 through 2013. It will be able to evaluate implementation of several services that were recommended by the 2003 prevention-with-positives recommendations, the upcoming recommendations, and other CDC and federal agency recommendations that relate to prevention with positives: delays in entry to care, frequency of care visits, factors associated with receipt of treatment, treatment adherence, use of HIV prevention services, and screening tests. Data from the Medical Monitoring Project are expected to be released periodically over several years, including at least 1 year after the expected 2012 release of the upcoming prevention-with-positives recommendations.
Mascolini: What are the CDC's plans for releasing the updated prevention-with-positives guidelines?
Irwin: We expect to release the revised guidelines sometime in 2012, both online and in the MMWR. The Division of HIV/AIDS Prevention is planning several activities to disseminate the guidelines and train providers in their use. We will also distribute implementation materials and tools to help providers in clinical facilities integrate prevention activities into HIV medical care, such as offering prevention counseling in waiting rooms or in other time-efficient ways. We also plan to spread the word about the new guidelines for clinical and nonclinical providers through continuing education and conference presentations.