An Interview With Stephen F. Morin, Ph.D.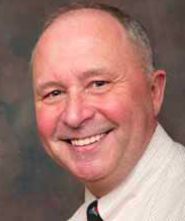 Stephen F. Morin, Ph.D.
Professor of Medicine
Chief, Division of Prevention Sciences
Department of Medicine
Director, Center for AIDS Prevention Studies and the AIDS Policy Research Center
University of California, San Francisco
Table of Contents
Dr. Morin was among the first scientists to undertake behavioral research on HIV prevention. Besides his ongoing investigation of HIV prevention -- much of which focuses on prevention in positives -- he has helped recommend structural changes in the AIDS Drug Assistance Program and has studied racial and ethnic disparities in access to HIV medication. From 1987 through 1997, Dr. Morin worked as principal legislative assistant to Representative Nancy Pelosi, then on the Labor-HHS-Education Appropriations Subcommittee, which funds most of the federal response to AIDS.
Provider-Patient Prevention Exchange Can Take Only 90 Seconds
Mascolini: What does your research and others' tell us about which HIV-positive people in the United States have the highest risk of transmitting their virus sexually or by needle sharing?
Morin: The greatest transmission risk continues to be sexual transmission, even among injectors. In the United States, being a man who has sex with men (MSM) is the greatest predictor of HIV transmission risk. Most sexual transmissions occur among MSM, and MSM have the highest probability of transmission.
Much of my research has looked at how clinical settings can be used to reach men who have sex with men and other HIV-positive people who may be at risk of transmitting to others. We've been looking at everything from very simple communications from providers to very complicated multisession interventions delivered by prevention specialists. (See "What Are Effective HIV Prevention Models for Use in Health Care Settings?")
Mascolini: Your work shows that prevention interventions delivered in clinical care settings can be effective in reducing HIV transmission risk.1-3 But clinicians say they don't have enough time or they're uncomfortable talking about sex or they don't think they can change patient behavior. How can clinicians get beyond these negative perceptions?
Morin: We started examining this issue by looking at the opportunity for prevention in clinical settings.4,5 Those early studies found that prevention interventions in clinical settings were unusual, and we found that there was considerable difference of opinion among providers about their role in prevention.4 Some providers argued that they were advocates for their patients, that their primary responsibility was improving health outcomes, and that they did not play a significant role in public health, which was other peoples' responsibility. Other providers argued that of course sexual health was part of taking care of any patient and that frank discussions about sexual risk and transmission were part of their responsibility in improving health outcomes. You had a range of provider attitudes on this issue.
We found that in order to get providers more involved, one has to start by working to minimize the burden on providers and to simplify the process of conducting the risk assessment. The most useful and efficient provider-based interventions last about a minute and a half. You have to structure the situation so the provider is comfortable and has some guidance about how to deliver a prevention message in a very brief amount of time.
Mascolini: And do your findings show that such brief interventions can be effective?
Morin: Yes, we actually found it to be the most effective and most cost-effective of various interventions that we looked at.2
Advertisement
Looking for Chances to Address Acute HIV Infection
Mascolini: Your work indicates that people with acute HIV infection don't understand the high transmission risk associated with their new infection.6 You also found that newly infected MSM cut back on sex and risky sex in particular.7 Do HIV clinicians see acutely infected people often enough to have an impact on prevention at this critical juncture?
Morin: Yes, providers see acutely infected patients often enough to have an impact. Among all their patients, the proportion of people with acute infection is very low. Even in those low numbers, however, they can still have an impact because diagnosing acute infection -- when the viral load is so high -- can have such a big impact on transmission outcomes.
We find that many providers do not have sufficient information about sexual history or risk in their HIV-negative patients. If they did, they would probably do more screening for acute infection. One of the interventions we've recommended is a provider awareness campaign that encourages providers to screen for HIV and STIs [sexually transmitted infections] in clinical settings when people present with certain symptoms.
Mascolini: Who would mount such campaigns?
Morin: It could be done through specialty organizations, though any of the professional groups, or through networks at the local level. Most of these campaigns have been done in discrete jurisdictions, like New York City.
Screening for Mental Health and Substance Abuse in the Waiting Room
Mascolini: A study you coauthored found complex and evolving interactions between mental health and HIV transmission risk.8 Can you summarize the clinically relevant take-home findings?
Morin: The important takeaway messages from that study are that there is a high prevalence of mental disorders in the population of people with HIV, and if clinicians treat depression and other mental health issues they can improve antiretroviral adherence and improve clinical outcomes. The relation between the mental health issues and substance abuse issues is very significant as well.
In terms of prevention in positives, these findings point to a need to screen for both mental health and substance abuse in the course of treating people with HIV. These kinds of brief screenings can be done in waiting rooms, the same way you can screen for transmission risk on handheld devices in waiting rooms. If you make it efficient and don't put the burden on the provider, you greatly increase the likelihood that it will get done as part of routine clinical business. [See the table following this interview for a summary of four patient self-administered interventions.]
Depending on patient responses on the handheld device, the provider can be alerted to the need for intervention. If there's no problem, the provider is not cued. If there is a problem, there's a prompt in the electronic medical records to raise the issue. That may mean directly intervening with a message or it may mean referral for specialty care.
Mascolini: Are clinical practices adopting this approach?
Morin: It depends on how technology-savvy the practice is. Practices that have electronic medical record prompts tend also to be more flexible in terms of screening procedures that cue providers when to intervene and when not to.
Serosorting, Written Procedures and HPTN 052
Mascolini: Your research shows that MSM adopt serosorting if they learn they're positive7 and that behavioral intervention can cut HIV transmission from positive people by promoting serosorting in MSM.9 But other work shows that serosorting has a modest protective effect when compared with condom use.10 Do you think clinicians should encourage serosorting in HIV-positive MSM?
Morin: You have to look at the relative contribution of serosorting. It's not your first-line strategy for prevention. But among people who are unlikely to use condoms, serosorting can be better than nothing. The primary risk in serosorting is among negative men as opposed to positive men. In fact, many MSM who start serosorting with positive partners after seroconverting were serosorting with negative partners and ended up getting infected.
If you're talking about clinicians working with positive patients and trying to reduce the risk of onward transmission to new partners, discussing serosorting is one task. And if positive MSM are serosorting for positive partners, there are other risks that need to be discussed, including STIs and the challenge to the immune system posed by additional infections.
Mascolini: You've found that clinics with written procedures on positive prevention do a better job delivering positive prevention counseling.3 What other practical steps can medical practices and providers take to promote better prevention services?
Advertisement
Morin: How do clinics get to the point of having written procedures? It usually takes some kind of leadership at a practice level to adopt written procedures as an important thing to do. And that leadership ultimately results in training and procedures, which then get implemented in a clinical setting. If you have that leadership, if you have those written procedures, then prevention interventions are likely to occur. If you don't have the leadership and don't have the written procedures, it's far less likely to occur. The AIDS Education and Training Centers can be a good resource for providers interested in this issue [http://www.aids-ed.org/. Go to "Topic Index" at the bottom of the home page, then click on "Prevention with Positives."]
Mascolini: Will results of HPTN 05211 change the way US HIV physicians and patients think about antiretroviral therapy?
Morin: They should. We've not studied whether it's led to a change in practice. However, you would expect that it would at a minimum start a conversation for clinicians working with serodiscordant couples, because treating the infected partner early can clearly have a beneficial effect in not infecting that negative partner. And I think that message is out there in the clinical community.
HPTN 052 showed that earlier antiretroviral treatment and viral suppression not only prevent onward transmission, but also promote better health outcomes in the infected individual.12 For discordant couples, suppressive antiretroviral therapy taken by the infected partner has a benefit for both partners. Is positive-prevention research making a difference?
Mascolini: HIV incidence remains flat in the US,13 suggesting that HIV-positive people continue to transmit their virus at about the same rate. After all the time and effort you've spent studying positive prevention, do you see any signs that providers or patients are doing better in cutting HIV transmission risk?
Morin: It's hard to say. Let me put it this way: The last 2 years have seen a significant shift in the CDC's approach to HIV prevention -- and the approach in the United States -- with a clear focus on prevention through the National HIV/AIDS Strategy.14 The new strategy also emphasizes treatment outcomes and reducing disparities between different populations. All of that, along with coordination efforts, have put a greater emphasis on the importance of viral suppression as a clinical outcome.
That is being communicated in clinical practices and will increase, one, the frequency of testing among those at risk and, two, the proportion of that population with HIV that is virally suppressed. And as you increase that proportion, or lower community viral load, you should see a decrease in the number of new infections.15,16 This approach is a different way of thinking for this country -- a shift from exclusive condom promotion.
We have yet to see what the impact will be on the CDC projections of new infections. It will take a while for this new approach to take hold and have a significant impact on transmission rates.
Mascolini: What other findings from your work or other work on positive prevention would you like to stress for clinicians caring for HIV-positive patients?
Morin: It's been clear for a long time that, in terms of cost-effectiveness, the more you intervene with HIV-positive people and give them a significant role in HIV prevention leadership, the better off you're going to be. Just focusing on at-risk HIV negatives is not as cost-effective as working with people who are aware of their infection and who are willing to partner with the provider in trying to prevent onward transmission.
What Are Effective HIV Prevention Models for Use in Health Care Settings?
Excerpted from: How can HIV prevention be integrated into health care settings? Center for AIDS Prevention (CAPS) Fact Sheet 68. July 2010. Prepared by Carol Dawson-Rose, Janet Myers and Karen McCready.
Positive STEPs is a training intervention to help HIV care providers deliver prevention counseling to their patients. The model was effective in improving provider attitudes, comfort, self-efficacy and frequency of delivering prevention counseling.1
Partnership for Health is an EBI (CDC's Effective Behavioral Intervention) for providers in HIV clinics. Medical providers are trained to deliver brief risk-reduction counseling to their patients. All clinic staff are trained to integrate prevention messages into the clinic setting, and counseling is supplemented with written information for all patients. The intervention was effective in reducing unprotected intercourse by 38% among patients who had two or more sex partners.2
Positive Choice is an interactive "Video Doctor." Patients at HIV clinics complete an in-depth computerized risk assessment and receive tailored risk-reduction counseling from a "Video Doctor" via laptop computer and a printed educational worksheet. Providers receive a Cueing Sheet on reported risks for discussion during the clinical encounter.3
Provider-Delivered Counseling. In a large federal demonstration project, brief counseling messages delivered by primary care providers in clinic settings were most effective in reducing risk among HIV-infected patients, although there were also benefits in programs delivered by prevention specialists and HIV-infected peers.4
Gardner LI, Marks G, O'Daniels CM, et al. Implementation and evaluation of a clinic-based behavioral intervention: positive steps for patients with HIV. AIDS Patient Care STDS. 2008;22:627-635.
Centers for Disease Control and Prevention. Partnership for Health: a brief safer-sex intervention in HIV clinics.
Centers for Disease Control and Prevention. Positive Choice: interactive video doctor.
References