Table of Contents
Listen to Audio (79 min.)


Please note: These files can be quite large. Allow some time for them to download.

Introduction
Top 10 HIV Clinical Developments of 2008:

Note: This CME/CE activity expired on Feb. 27, 2010. For a list of currently available activities, click here.
Introduction
Why recap the top 10 stories in HIV management from 2008? Because, in an unprecedented year of anxiety and elation, when we embraced change and clung to the right to hope that it would lead us to a better place, we are obligated to look at what we have learned and linger on the results that show us the remarkable progress we made in combating HIV, as well as what more we can and must do.
1. The Pendulum Strikes Back -- When to (Not) Start HIV Therapy
A review of:
Initiating rather than deferring HAART at a CD4+ count between 351-500 cells/mm3 is associated with improved survival. M. M. Kitahata, S. J. Gange, R. D. Moore, The North American AIDS Cohort Collaboration On Research And Design. In: Program and abstracts of the 48th Annual ICAAC/IDSA 46th Annual Meeting; October 25-28, 2008; Washington, D.C. Abstract H-896b.
It is remarkable that decades into the HIV epidemic we still find ourselves swinging back and forth regarding some fundamental medical decisions. At the dawn of the epidemic, empiricism led us to prescribe antiretroviral therapy early after diagnosis. But since March of 1987, when the first antiretroviral zidovudine (AZT, Retrovir) was approved, the treatment landscape has shifted continually -- often dramatically -- and, ironically, as potent and durable antiretrovirals were developed, prudence, caution and a bit of data stayed our prescribing hand.
The best data we have had to inform our decisions regarding the timing of HIV therapy initiation were observational and not considerably long term. Assessing the therapeutic benefits of early treatment initiation has been challenging when the very drugs being utilized have changed so quickly. Clearly, it has been understood for some time that to wait until a patient's CD4+ cell count fell to less than 200 cells/mm3 was to wait too long. But there were fewer dots to connect to indicate the optimal point at which to attack the virus.
And our eagerness to pull the antiretroviral trigger has been chastened as we witnessed the hollowed cheeks, the dyslipidemia, the glucose intolerance and the elevated hepatic transaminases of our patients. Like beginners in a chess game, we learned to hold back and resist moving our powerful queen across the board at the opening.
Yet, some impressive recent observations have reopened the when-to-start discussion and highlighted the benefits of initiating HIV treatment in patients at a higher CD4+ cell count.
The Antiretroviral Therapy Cohort Collaboration, which contains data from cohort studies in North America and Europe, looked at more than 61,000 HIV-infected patients. In a study by Margaret May et al that was published in the journal AIDS, the investigators found a reduced risk of AIDS progression and/or death among patients who started HIV treatment at a CD4+ cell count of between 200 and 350 cells/mm3 compared to those who initiated therapy at a CD4+ cell count of less than 200 cells/mm3.1
Other studies have showed a progressively diminished risk of HIV-related and non-AIDS-associated events when treatment is initiated at CD4+ cell counts between 200 and 350 cells/mm3.2-9 Such findings have been a part of the motivation for the current 350 cells/mm3 line in the sand that both the U.S. Department of Health and Human Services (DHHS) and the International AIDS Society-USA (IAS-USA) endorse.10,11
But what about treatment initiation at higher CD4+ cell counts? With the simplicity and potency of current antiretroviral regimens and our increasing comfort with the lower (apparent) risk of the long-term toxicity of these drugs, should patients be treated sooner in their HIV course?
Most significantly, the landmark Strategies for Management of Antiretroviral Therapy (SMART) Study opened up a super-sized can of whoop ass on our assumptions regarding the toxicity of HIV medications relative to the adverse effects of nasty ole HIV itself. However, while teaching us that stopping HIV therapy at a high CD4+ cell count was a bad idea, it also whispered sweet somethings in our ear about the well-being of untreated patients with similar CD4+ cell counts.12

Thus, here we stand, feet rooted in the evidence-based and guideline-specified while our heads we scratch. That state of equipoise could change with a soon-to-be published report from the North American AIDS Cohort Collaboration on Research and Design (NA-ACCORD).13 The results of this observational study -- comparing all-cause mortality among participants who initiated antiretroviral therapy at CD4+ cell counts between 351 and 500 cells/mm3 and those who started HAART (highly active antiretroviral therapy) at counts at or less than 350 cells/mm3 -- were presented by Mari M. Kitahata at ICAAC/IDSA 2008 in October (the 48th Annual ICAAC/IDSA 46th Annual Meeting) and stole that show.
Over 8,300 HIV-infected patients in the United States and Canada with CD4+ cell counts between 351 to 500 cells/mm3 while in active follow-up between 1996 and 2006 were included in the analysis.
A feature of the NA-ACCORD investigation was the attempt to minimize lead-time bias -- i.e., the bias that exists when events that occurred prior to study entry (such as death) are missed. To reduce such bias, the analysis included patients who had CD4+ cell counts greater than 350 cells/mm3 -- whether they initiated HIV therapy (within 18 months of their first CD4+ cell count in that range) or deferred starting HIV therapy in the same time frame. The latter includes patients who started HIV therapy when their CD4+ cell counts dropped to less than 350 cells/mm3, as well as patients who delayed initiating treatment for several years after reaching this target CD4+ cell count, never initiated HIV treatment, or died.
Most patients included in the analysis were male and about 60% were non-white. Overall, there were almost 25,000 person-years of follow-up. Among patients who started HIV therapy, most initiated therapy with an unboosted protease inhibitor (PI) or a non-nucleoside reverse transcriptase inhibitor (NNRTI)-based regimen.
In their analysis, the NA-ACCORD team discovered that starting HIV therapy at a CD4+ cell count greater than 350 cells/mm3 was associated with a 70% improvement in survival (relative hazard [RH]: 1.7; 95% confidence interval [CI], 1.4-2.1; P < .001) -- an effect that persisted even after adjusting for factors associated with impaired survival (e.g., injection drug use, hepatitis C virus [HCV] coinfection). Older age, a history of injection drug use and HCV infection were associated with mortality. In patients who received HIV therapy (immediate or deferred), HIV RNA levels were similar, suggesting differential adherence to treatment is not likely to be playing a role.
The Bottom Line
These are incredibly important results with wide-ranging implications. The study indicates that a starting threshold for HIV therapy of 350 cells/mm3 is too low and, more importantly, that deaths can be prevented with earlier initiation of HIV therapy.
There are several reasons to believe these results. Foremost, is the carefully considered study design to reduce bias and the sophisticated analytical techniques that were employed. Furthermore, the number of patients studied was large and included a substantial number of untreated patients.
Yet, there are those who point out that this was an observational, and not a randomized, trial. Medicine has been led astray before when placing too much faith on cohort data (witness the use of hormone replacement therapy in post-menopausal women to prevent cardiovascular disease14). Covert biases and imbalances can be present in such studies and remain unaccounted for.
For example, could it be that the patients in the NA-ACCORD who defer HIV therapy are different from the patients who are more eager to be treated in ways that we cannot measure? It appears that the patients who deferred therapy and maintained a CD4+ cell count greater than 350 cells/mm3 had the greatest risk of death -- more so than patients whose CD4+ cell counts fell below this level.
That the risk of death was strong (if not, strongest) among patients who were not receiving therapy, but who had high CD4+ cell counts, is one of the mysterious, if not scariest, aspects of this study. One wonders whether people who deferred treatment had other unobserved life-threatening lifestyle traits or characteristics (call it the "hard-luck" factor). Unfortunately, the causes of death were not presented at ICAAC/IDSA 2008 and, as of this writing, remain unpublished. More information regarding these and other patient deaths will be of interest.
The cynic will point out that the median CD4+ cell count at presentation in the United States is a pitiful 200 to 276 cells/mm3 and thus, arguments about when to start HIV therapy are irrelevant, if not moot.15 True, opportunities to detect HIV infection are all too often missed, but a significant number of individuals are discovered to be HIV infected at much higher CD4+ cell counts, such as when they are incarcerated, apply for life insurance or (one hopes) present to a sexually transmitted disease clinic. (See top story number seven.)
Indeed, the 2006 U.S. Centers for Disease Control and Prevention (CDC) recommendations for increased HIV screening in medical settings state as their goal the diagnosis of HIV earlier in its course.16
These data may be strengthened when the NA-ACCORD researchers present their latest data at the Conference on Retroviruses and Opportunistic Infections (CROI) in February 2009. Their expected presentation will examine the effect of starting patients on antiretrovirals at a CD4+ cell count greater than 500 cells/mm3. Similarly, if other cohort studies present analyses supporting these results, NA-ACCORD will be impossible to discount.
Another trial that has long been anticipated is known as the START (Strategic Timing of AntiRetroviral Treatment) Trial. This trial hopes to answer the question regarding when is the ideal time to initiate therapy. The study, which is a randomized study of early versus delayed initiation of HIV therapy, will be one of the most watched (and possibly dramatic) stories of 2009. What it will mean to clinicians depends on their own faith in the data once published, examined and explained.
For this physician -- generally inclined to fall on the more aggressive side in offering HIV treatment to willing patients with CD4+ cell counts in the netherworld of 350 to 500 cells/mm3 -- the NA-ACCORD findings are validating and in time may inspire treatment at even higher CD4+ cell counts, especially given recent concerns regarding the relationship between HIV viremia and inflammation, which brings us to the second top story of 2008.
2. Inflammation = Death
A review of:
Inflammatory and coagulation biomarkers and mortality in patients with HIV infection. Lewis H. Kuller, Russell Tracy, Waldo Belloso, Stephane De Wit, Fraser Drummond, H. Clifford Lane, Bruno Ledergerber, Jens Lundgren, Jacqueline Neuhaus, Daniel Nixon, Nicholas I. Paton, James D. Neaton, for the INSIGHT SMART Study Group. PLoS Medicine. October 21, 2008;5(10):e203.
If gray was the new black, and now brown is the new gray, and plaid is what people who supported Dennis Kucinich wear, then HIV-associated inflammation is the new metabolic complications. Tellingly, evaluations using markers of inflammation are becoming standard issue in HIV clinical trials and researchers neglecting to include such assays will be regarded with pity.
That HIV infection may lead to the proliferation of pro-inflammatory humors within the body is not a new idea. But the relationship between certain cytokine levels, as well as markers of coagulation, and cardiovascular disease (CVD) and mortality in the SMART study of treatment interruption, is having a profound influence on the management of HIV disease.12
Most significantly, the SMART study demonstrated the hazards of treatment interruption, even at decent CD4+ cell counts, and made plain the pernicious effects of the virus. The surprising finding that patients who were not receiving HIV therapy suffered a greater risk of non-AIDS-related adverse events and death than those who maintained antiretroviral treatment, however, was never understood. Exactly what was the mechanism behind this increased risk of bad things happening?

In their anticipated follow-up investigations, the SMART study team provides a very plausible explanation by looking at the state of inflammation and coagulation in the study arms.17 In a clever, but complicated, pair of investigations, the levels of several validated and reliable markers of inflammation and coagulation, previously linked to CVD in the general population, were examined. These markers include interleukin-6 (IL-6), high sensitivity C-reactive protein (hs-CRP), amyloid A, amyloid P, D-dimer and prothrombin fragment 1 and 2.
One study was a nested case control study, in which marker level data that had been collected from 85 participants who died (55 were in the discontinuation of HIV therapy arm, the remainder in the continuation arm) were compared to two controls who did not die per each case matched by age, gender, geographic location and date randomized on study.
The other study was a comparison of the changes in these markers between each of the two study arms using a sample of about 250 participants without known prior CVD.
In the nested case control study, levels of each marker were examined at baseline in both cases and control study participants. Among the cases, 74 had specimens available from their study visit before their death. These were compared to specimens collected from the controls at the same follow-up visit. At baseline, the levels of almost all markers were higher in patients who died (cases) than in the controls. IL-6 and D-dimer stood out as most significantly different between patients who died and those who did not.
Unadjusted odds ratios (highest versus lowest quartile) for hs-CRP, IL-6 and D-dimer were 2.0 (95% CI, 1.0-4.1; P = .05), 8.3 (95% CI, 3.3-20.8; P < .0001) and 12.4 (95% CI, 4.2-37.0; P < .0001), respectively. The association between baseline levels of these markers and mortality was evident even when looking at the study arms separately.
When focusing on biomarker levels at the study visit before death in the cases and at the corresponding visit for the control study participants, the story was the same: Those who died did so with higher levels of most of these markers. For both the baseline and final analyses of the biomarker levels and mortality, multivariable analysis accounting for covariates such as demographic characteristics, HIV RNA levels, CD4+ cell counts, CVD risk factors and coinfection with viral hepatitis did not appreciably alter the associations between biomarkers and risk of death.
While the nested study confirms that markers of inflammation and coagulation are likely to be found in patients with worse fates, the comparison of the changes in these markers during the study found that both IL-6 and D-dimer levels increased by 30% and 16%, respectively, at the one-month mark in the discontinuation of antiretroviral therapy arm compared to no change in IL-6 and only a 5% increase in D-dimer among trial participants who were maintaining their HIV therapy (P < .0001 for both markers).
Changes in patients' biomarkers in the treatment interruption arm were strongly correlated with changes in HIV viremia. Patients who started the trial with low viral loads and discontinued treatment saw the greatest rise in their biomarker levels. Based on models of mortality risk generated from the baseline biomarker data, the differences in the change in levels in the study arms are predicted to lead to a 16% to 24% increased risk of death for those stopping antiretroviral therapy.
The Bottom Line
While it may be no great surprise that HIV-infected people with unchecked HIV viremia -- and attendant immune activation -- would have higher levels of circulating markers of inflammation, these data pin an attractively reasonable causative mechanism to the potentially catastrophic effects of treatment cessation.
It is notable that the baseline CD4+ cell counts of the cases (i.e., patients who died during the study) were close to 600 cells/mm3 and that most died of non-AIDS-related events. The cause of these fatal outcomes demands an explanation and this analysis points to a new way to view the threats to the well-being of patients who, despite robust immune function, have suboptimally controlled HIV infection.
Furthermore, the result has irrevocably established endothelial dysfunction as a dimension of the management of HIV disease. Specifically, the effects of the virus and, more acutely, the relative abilities of antiretroviral agents to moderate (or even contribute to) inflammation have fueled, and will continue to fuel, much of the discussion regarding the optimal timing and composition of HIV therapy. (See top story number three.)
Studies conducted among the HIV-uninfected have taught us that persistent pro-inflammatory states are associated with life-threatening illnesses, including CVD, peripheral vascular disease and diabetes. As mentioned above, the finding of a spike in inflammatory/coagulation biomarkers with treatment cessation, above and beyond that seen with ongoing viral replication and its strong association with death, has implications for the ongoing debate regarding when to start HIV therapy.
Already, the findings from the SMART study have all but driven a wooden stake through the heart of prescribed treatment holidays, while simultaneously provoking anxiety in clinicians whose patients self-discontinue their HIV therapy due to tolerability issues, a chaotic life or financial reasons. (See runners-up section.)
Some investigators are looking at the use of anti-inflammatory agents during these treatment discontinuations to counter inflammation. This may lead to helpful interventions to bridge periods when antiretroviral therapy is not possible.
Clearly, there is more to be done and, as was the case with mitochondrial dysfunction, the study of endothelial dysfunction will bring new researchers from other fields into the HIV tent and provide a fresh appreciation for the need to reduce inflammation, be it fanned by the virus, horrid dentition, genes or a certain nucleoside reverse transcriptase inhibitor (NRTI) -- or not, read on.
3. Abacavir Redux
A review of:
Use of nucleoside reverse transcriptase inhibitors and risk of myocardial infarction in HIV-infected patients enrolled in the D:A:D study: a multi-cohort collaboration. D:A:D Study Group. The Lancet. April 26, 2008;371(9622):1417-1426.
and
ACTG 5202: shorter time to virologic failure (VF) with abacavir/lamivudine (ABC/3TC) than tenofovir/emtricitabine (TDF/FTC) as part of combination therapy in treatment-naive subjects with screening HIV RNA > 100,000 c/mL. P. Sax, C. Tierney, A. Collier, M. Fischl, C. Godfrey, N. Jahed, K. Droll, L. Peeples, L. Myers, G. Thal, J. Rooney, B. Ha, W. Woodward, E. Daar. In: Program and abstracts of the XVII International AIDS Conference; August 3-8, 2008; Mexico City, Mexico. Abstract THAB0303.
and
Efficacy and safety of abacavir/lamivudine compared to tenofovir/emtricitabine in combination with once-daily lopinavir/ritonavir through 48 weeks in the HEAT study. Kimberly Smith, D. Fine, P. Patel, N. Bellos, L. Sloan, P. Lackey, D. Sutherland-Phillips, C. Vavro, Q. Liao, M. Shaefer. In: Program and abstracts of the 15th Conference on Retroviruses and Opportunistic Infections; February 3-6, 2008; Boston, Mass. Abstract 774.
View poster: Download PDF
and
Use of nucleoside reverse transcriptase inhibitors and risk of myocardial infarction in HIV-infected patients. The SMART/INSIGHT and the D:A:D Study Groups. AIDS. September 12, 2008;22(14):F17-F24.
and
Is abacavir (ABC)-containing combination antiretroviral therapy (CART) associated with myocardial infarction (MI)? No association identified in pooled summary of 54 clinical trials. A. Cutrell, J. Hernandez, J. Yeo, C. Brothers, W. Burkle, W. Spreen. In: Program and abstracts of the XVII International AIDS Conference; August 3-8, 2008; Mexico City, Mexico. Abstract WEAB0106.
View slides: Download PowerPoint
and
Abacavir/lamivudine (ABC/3TC) shows robust virologic responses in ART-naive patients for baseline (BL) viral loads (VL) of > 100,000 c/mL and < 100,000 c/mL by endpoint used in ACTG5202. K. Pappa, J. Hernandez, B. Ha, M. Shaefer, C. Brothers, Q. Liao. In: Program and abstracts of the XVII International AIDS Conference; August 3-8, 2008; Mexico City, Mexico. Abstract THAB0304.
View slides: Download PDF
This will be mercifully short. Too much has already been written about the dimming of abacavir (ABC, Ziagen)'s star this year. However, this is a big story of 2008 that has spun the heads of clinicians, elicited fierce commentary, sparked spirited letter writing and left patients who are tuned into the drama eyeing their meds suspiciously.
The facts are well known:
At the February 2008 CROI in Boston, the D:A:D (The Data Collection on Adverse Events of Anti-HIV Drugs) study group presented an analysis of associations between nucleoside analog exposure and the risk of myocardial infarction (MI). They found that rates of MI were 90% and 49% greater among patients who had recent exposure to abacavir or didanosine (ddI, Videx), respectively, relative to those without recent use of these agents -- data that were later published in The Lancet.18

By the end of February, abacavir's troubles were compounded by an announcement from the AIDS Clinical Trials Group (ACTG) study A5202. A5202 is a randomized, placebo-controlled trial of abacavir/lamivudine (ABC/3TC, Epzicom, Kivexa) versus tenofovir/emtricitabine (TDF/FTC, Truvada) co-administered with either ritonavir (RTV, Norvir)-boosted atazanavir (ATV, Reyataz) or efavirenz (EFV, Sustiva, Stocrin). A decision was made to unblind participants who had HIV RNA levels more than 100,000 copies/mL following the recommendation of a data and safety monitoring board. The board had discovered excessive rates of virologic failure among patients in the 100,000 copies/mL stratum who had been randomized to abacavir/lamivudine.
These data were presented in detail at the International AIDS Conference (IAC) in August and included an analysis based on the time to virologic failure in the high viral load patients (N = 797) that found that those who had been assigned to abacavir/lamivudine had a greater risk of failure (HR = 2.33; 95% CI, 1.46-3.72; P < .01) compared to those who had been assigned to tenofovir/emtricitabine.19
However, in contrast to A5202, another trial known as the HEAT Trial, which looked at abacavir/lamivudine versus tenofovir/emtricitabine in combination with lopinavir/ritonavir (LPV/r, Kaletra), found no significant difference in virologic efficacy between the two study arms (total N = 688, with 393 having a viral load of 100,000 copies/mL or more at study entry).20 Levels of hs-CRP and IL-6 fall in a similar manner in both study arms during the course of the trial.
Yet another study examining abacavir was also presented at IAC. The study, by the D:A:D study group in collaboration with SMART study researchers, examined more than 2,700 participants in the continuous drug therapy arm of the SMART trial to determine whether either abacavir or didanosine was associated with MI or other CVD events.21
In this study, abacavir -- but not didanosine -- was associated with various definitions of CVD. As in the D:A:D study, the deleterious impact of abacavir was greatest in patients who had greater CVD risk. These results were later published in the journal AIDS and include a controversial sub-study of hs-CRP and IL-6, which suggested higher baseline levels of these markers, at least in some of those who were receiving abacavir.
Also at IAC, the maker of abacavir/lamivudine presented two retrospective studies in response to the D:A:D and A5202 results. The first study culled data from 54 industry-sponsored trials and found no link between abacavir and MI or CVD.22
The second study examined virologic outcomes using the A5202 definitions of virologic failure across six clinical trials of abacavir/lamivudine and found high rates of efficacy of the drug and minimal difference in treatment response by baseline viral load.23
The Bottom Line
Clearly, 2008 was a tough year for conservative Republicans, anyone with a 401K and abacavir. The conflicting data regarding the safety and efficacy of abacavir have led to confusion among patients and their clinicians. The data are complicated and, understandably, few health care providers are blessed with a deep understanding of the analytical approaches used in each study -- leading to a default reliance on a gut instinct. This faith-based approach has many eschewing abacavir, never a very popular nucleoside, given the clouds hanging over it.
Others, however, lament the de facto monopoly of tenofovir (TDF, Viread) as a preferred nucleoside if abacavir is avoided and justifiably raise concerns about the ambiguously described overlap between the SMART and D:A:D data sets, the inclusion of "probable" CVD events in the D:A:D study and the risk of uncontrolled channeling bias.
The debate has become heated. Criticism leveled at the data has, at times, crossed over to criticism of the investigators. The D:A:D study team, in particular, has left itself vulnerable to distracting accusations of being less than forthcoming and defensive.
In such times, we look to the experts and the major U.S. HIV treatment guideline panels. Both DHHS and IAS-USA continue to list abacavir as a nucleoside for use as initial HIV therapy.10,11 In the DHHS guideline, abacavir/lamivudine is considered an alternative to tenofovir/emtricitabine -- a position that it can be argued reflects the current clinical practice of generally using abacavir in patients for whom tenofovir is less desirable. In their guideline, the IAS-USA continues to consider abacavir/lamivudine as a recommended agent along with tenofovir/emtricitabine, but they have added caveats regarding patients who have higher viral loads and are at risk for CVD.
With the mixed results of the various studies conducted to date, it is difficult to imagine that more data will provide a tiebreaker that will reconcile the abacavir debate. However, focused and rigorous studies of pathogenesis -- including additional investigations of the relative effects of abacavir and tenofovir on a host of inflammatory/coagulation markers and endothelial function -- could very well tip the balance either way depending on what is discovered. Similarly, there are other large cohorts of treated HIV-infected patients and, in the light of the current data gaps and study design concerns, these studies could prove informative.
Meanwhile, in the clinic, I have become increasingly cautious about discontinuing abacavir. The aphorism "the plural of anecdote is not data" aside, I have regretted recent misadventures in messing with the abacavir of stable patients -- even those with significant CVD risk factors. In one case, a long-suppressed patient who had been on an initial regimen of zidovudine/lamivudine/abacavir (AZT/3TC/ABC, Trizivir) plus efavirenz, experienced a rebound in HIV viremia when his regimen was switched to zidovudine/lamivudine (AZT/3TC, Combivir) plus efavirenz. In another case, when a patient who had been on abacavir/lamivudine and efavirenz was changed to a new regimen that included the integrase inhibitor raltegravir (MK-0518, Isentress), his pharmacy, confused by a similarity in names, mistakenly gave him zidovudine instead of the integrase inhibitor.
Caught in the headlights of opposing data, I, like many, remain frozen. However, as opposed to the witless deer, it may be a safer thing for a clinician to do, at least regarding abacavir.
4. HIV Cured
A review of:
Treatment of HIV-1 infection by allogeneic CCR5-D32/D32 stem cell transplantation: a promising approach. Gero Hutter, D. Nowak, M. Mossner, S. Ganepola, K. Allers, T. Schneider, J. Hofmann, I. Blau, W. K. Hofmann, E. Thiel. In: Program and abstracts of the 15th Conference on Retroviruses and Opportunistic Infections; February 3-6, 2008; Boston, Mass. Abstract 719.
View poster: Download PDF
It is tempting to be somewhat dismissive of yet another claim of a man in Europe being cured of his HIV infection, but the report -- which passed under the radar at CROI 200824 and months later was described in The Wall Street Journal -- of an HIV-infected American with leukemia and persistently unrecoverable HIV following a stem cell transplant, is a big deal -- if not to you, then to your patients.
The specifics are beautiful in their simplicity. The patient, a 40-year-old HIV-infected man working in Germany, was diagnosed with acute myeloid leukemia (AML) in 2006. He had been infected with HIV since at least 1995. After a relapse following conventional chemotherapy, the patient was prepared for bone marrow transplantation.
Cleverly, the patient's hematologist suggested that a donor homozygous for the CCR5-delta 32 mutation -- linked to an absence of CCR5 co-receptors on the lymphocyte surface -- be sought since the patient's virus was CCR5 tropic. The homozygous CCR5-delta 32 mutation is rare, occurring in about 1% of Central Europeans, but a match with the co-receptor deletion was eventually found.
Following standard chemotherapy and radiation, the transplant was performed and HIV therapy was discontinued to avoid marrow toxicity. Plans were made to resume antiretrovirals once viral rebound was detected. However, to everyone's surprise, viral rebound was never detected.
More than 600 days later, the patient has undetectable levels of HIV in his peripheral blood, bone marrow and rectal mucosa. The patient's CD4+ cells continue to be absent CCR5 receptors. Specimens of the patient's fluids and tissue have been sent across the globe to those best able to pick HIV from its pockets to determine if there is any evidence of remaining virus. So far, no HIV has been found.
The Bottom Line
The eradication of HIV, which this case may well represent, is the holy grail of the HIV cure industry. As the virus establishes latency in slow to replicate cells early in the course of HIV infection, those attempting to rid the body of the virus have tried to either cajole the virus from its sanctuaries or kill it along with the cells in which it hides. Some will recall the 1980s-era reports of bone marrow transplantation and the eradication of HIV; however, techniques for the detection of the virus were less sophisticated then and the death of patients soon after the bone marrow transplant denied opportunities for long-term follow-up.25,26 The interesting combination of cytotoxic therapy and the replacement of bone marrow stem cells with CCR5-deficient mutants, in this case, is what is novel and most tantalizing.
Clearly, given the cost and the high risk of life-threatening complications, stem cell transplantation is not the HIV cure we need, or want. For one thing, one third of patients undergoing the procedure die. However, the results suggest that less dramatic and risky interventions are well worth exploring; these include such things as gene therapy to alter lymphocyte co-receptor expression.
In addition to the excitement that this case has generated among patients and their advocates, this report also is noteworthy for the innovative and creative thinking of the physicians involved.
It was a masterstroke of an idea to search for a CCR5-delta 32 marrow donor. I would like to think that I too would have thought of this in the same situation. But, I also like to think I have a full head of hair (I don't), am good with money (I'm not) and have kept my youthful attractiveness (you be the judge). These clinicians and their patient deserve admiration for a well-considered, inspired and courageous choice that just might provide the keyhole through which an accessible cure for HIV can be glimpsed.
5. Coming Soon: New Initial Antiretroviral Choices
A review of:
STARTMRK, a phase III study of the safety & efficacy of raltegravir (RAL)-based vs efavirenz (EFV)-based combination therapy in treatment-naive HIV-infected patients. J. Lennox, E. DeJesus, A. Lazzarin, R. Pollard, J. Madruga, J. Zhao, X. Xu, A. Williams-Diaz, A. Rodgers, M. Dinubile, B. Nguyen, R. Leavitt, P. Sklar. In: Program and abstracts of the 48th Annual ICAAC/IDSA 46th Annual Meeting; October 25-28, 2008; Washington, D.C. Abstract H-896a.
and
Reanalysis of the MERIT study with the enhanced Trofile assay. M. Saag, J. Heera, J. Goodrich, E. DeJesus, N. Clumeck, D. Cooper, S. Walmsley, N. Ting, E. Coakley, J. Reeves, M. Westby, E. van der Ryst, H. Mayer. In: Program and abstracts of the 48th Annual ICAAC/IDSA 46th Annual Meeting; October 25-28, 2008; Washington, D.C. Abstract H-1232a.
The menu of agents for the initial treatment of HIV infection has gone from bare bones to bountiful as more and more antiretrovirals ascend from the depths of salvage therapy to enter first-line paradise. In fact, the number of recommended agents in the DHHS guideline has grown to such an extent that a list of what not to start would be shorter. In 2008, research regarding two potential additions to the initial therapy club, raltegravir and maraviroc (MVC, Selzentry, Celsentri), were presented.
Raltegravir
This integrase inhibitor has always been an initial antiretroviral hiding in salvage antiretroviral's clothing. The drug has a low pill burden, few adverse effects and relatively scant drug interactions. Transmitted resistance to raltegravir is, for now, unknown. A small dose-ranging study showcased the ability of raltegravir to hold its own against efavirenz in the treatment naive and increasing experience with the drug as a centerpiece of salvage regimens has led to clinician comfort with this first agent in a wholly novel drug class.
What was missing was the capstone large randomized clinical trial. At ICAAC/IDSA 2008, data from the STARTMRK trial of raltegravir versus efavirenz, when taken with tenofovir/emtricitabine, was presented.27 The double-blind study was conducted among treatment-naive patients.
Like most of these kinds of trials, this was a non-inferiority study and the outer bounds of the confidence interval for the non-inferiority condition to be met was 12%. The primary endpoint was a viral load of less than 50 copies/mL at week 48, with non-completer equal to failure. There were 563 people in the trial, randomized 1:1 to each treatment arm. Trial participants were mostly male and non-white.
At week 48, 86% of patients who had been randomized to raltegravir compared to 82% who had been assigned to efavirenz achieved a viral load of less than 50 copies/mL -- a 4% difference meeting the condition for non-inferiority. CD4+ cell count gains were seen in both arms with a statistically significantly greater increase seen with raltegravir than efavirenz (189 cells/mm3 versus 163 cells/mm3, respectively).
Overall, there were 39 pure virologic failures with efavirenz and 27 with raltegravir. Only a fraction of the patients had sufficient virus for resistance testing, which showed a smattering of mutations associated with integrase inhibitors and NNRTIs.
There were more drug-related adverse events with efavirenz compared to raltegravir, with central nervous system toxicity, assessed for specifically at study visits, being almost twice as common with efavirenz. Raltegravir was more lipid friendly compared to efavirenz, except in terms of HDL (high-density lipoprotein) for which an increase was seen with efavirenz.
Maraviroc
Down on its luck, lost amid the cacophonous buzz regarding raltegravir and tragically attached at the hip to an exorbitantly priced laboratory test to determine its utility, maraviroc needed to score a home run in its own large treatment-naive trial debut. Instead it got a base hit and then fouled out. Despite that inauspicious start, this may turn out to be the little CCR5 inhibitor that (eventually) could.
The MERIT (Maraviroc versus Efavirenz Regimens as Initial Therapy) study compared maraviroc with the giant-slayer efavirenz in 740 people who were naive to HIV therapy and harboring R5-only virus at screening.28 At 48 weeks, 65.3% of the patients who were taking maraviroc had a viral load of less than 50 copies/mL versus 69.3% of those who were treated with efavirenz (everyone got zidovudine/lamivudine). The difference was 4.2%, with a lower limit bounds of the 97.5% confidence interval that just exceeded the outer bounds for non-inferiority of 10%. This means, statistically, there was enough of a chance that maraviroc was not non-inferior to efavirenz that non-inferiority could not be claimed.
Subsequently, the investigators have tried to explain these results by examining mitigating factors (their version of hanging chads). Primarily they have been looking to see if there were trial participants who may not have been only R5 tropic at baseline (and, therefore, not candidates for this agent) and if so, how removing them from the analysis would change the results.29
From the time of the screening visit to the study entry visit, 25 (3.5%) of the cohort had a tropism assay result change from R5 to dual/mixed (11 of these were in the maraviroc arm). As expected, if patients with dual/mixed virus detected during the study are excluded, the difference in the proportion with a viral load of less than 50 copies/mL narrows between the arms. However, this fails to explain all the virologic failures with maraviroc that were reported in the original study.

In another analysis, the team applied the enhanced Trofile test to the screening specimens collected in this study.30 The Lexus of the Trofile tests, the enhanced version has a 30-fold increase in sensitivity to detect minority variants. Fifteen percent of the 721 participants entered into the study were found to have non-R5 virus at screening. If the participants with previously unrecognized non-R5 virus are excluded from the primary analysis, an identical 68% of those in both arms get a viral load of less than 50 copies/mL at week 48. This makes sense and similar data were presented regarding the results of an ACTG study of vicriviroc (SCH 417690, SCH-D), another CCR5 antagonist.31
The Bottom Line
Although it may seem that our cup runneth over when it comes to initial antiretroviral choices, clinicians are well aware that there are major limitations to the current crop of first-line drugs. Not every patient can or should take efavirenz and many do not tolerate ritonavir. Therefore, efavirenz and ritonavir-free regimens can be attractive.
The STARTMRK data are impressive. Viral load responses for raltegravir were comparable with that of efavirenz and tolerability was better overall. The twice-daily dosing of raltegravir is a drag and further studies will determine if this agent, with its funky pharmacokinetic profile, can be administered once a day. A "New Drug Application" has been filed with the U.S. Food and Drug Administration for a treatment-naive indication for raltegravir and an outcome is expected in the summer of 2009.
As for maraviroc, it's unfortunate that one does not get a second chance to make a first impression. Many busy providers have it in their minds that this drug is not a contender for first-line status. However, the post hoc analyses from the MERIT trial may soften this stance and sway some. In addition, there has been an obvious and natural pull toward seeing maraviroc as an agent for earlier use in the course of the disease, when R5 tropism is more likely.
In the absence of another large randomized trial, early use of maraviroc will depend on the faith of clinicians in this agent. Data aside, the test may be improved, but the cost of the Trofile assay remains decidedly unenhanced and far be it from me to waste another opportunity to signal displeasure with the pricing of this important clinical assay.
In both drugs we find the potential to craft regimens for patients in difficult situations (e.g., drug intolerance or resistance). Use of these drugs in the treatment naive is inevitable. How tightly we embrace each agent over the coming year will be interesting to watch.
6. Why A5164 Is Important
A review of:
Immediate vs deferred ART in the setting of acute AIDS-related opportunistic infection: final results of a randomized strategy trial, ACTG A5164. Andrew Zolopa, J. Andersen, L. Komarow, A. Sanchez, C. Suckow, I. Sanne, E. Hogg, W. Powderly, ACTG A5164 Study Team. In: Program and abstracts of the 15th Conference on Retroviruses and Opportunistic Infections; February 3-6, 2008; Boston, Mass. Abstract 142.
At the hospital at which I work at the University of North Carolina, there had long been two types of infectious diseases specialists: those who prescribed antiretrovirals during hospitalization for an opportunistic infection (OI) and those who waited until after the acute treatment of the OI was completed.
Strenuous arguments by each camp to convince the other to change their ways had been fruitless. Accusations (and occasionally food) were hurled, but the opposing parties remained steadfast in their convictions -- the aggressive treaters cited the need for the recruitment of immune reconstitution to facilitate recovery and the opportunity to observe antiretroviral intolerance in an in-patient setting, while the delayers pointed to the risk of immune reconstitution syndromes and overlapping toxicities of OI and HIV therapies.
And, in this state of perpetual equipoise things would have remained had it not been for the fact that someone did a study called ACTG study A5164. In this trial, 282 people with AIDS and treatable OIs (tuberculosis was an exclusion criterion) or bacterial infections were randomized to start HIV therapy during the acute treatment of the OI (within 14 days of OI diagnosis and 48 hours of study entry) or defer treatment until after initial treatment of the OI.32
The most common conditions participants experienced were pneumocystis carinii pneumonia (PCP) (63%), cryptococcal meningitis (12%) and bacterial infections (12%). Participants had to be either treatment naive -- not uncommon as many presenting with acute OIs were previously unaware of their HIV infection -- or be off HIV therapy for the eight weeks prior to study entry; over 90% turned out to be treatment naive.
Antiretroviral selection was up to the local clinician, but the ACTG provided tenofovir/emtricitabine, stavudine (d4T, Zerit) and lopinavir/ritonavir gratis. Thus, 80% of participants received the boosted PI that was provided by the study. The median CD4+ cell count at study entry was 29 cells/mm3.
This being an ACTG study, the primary endpoints were less than straightforward and were pithily stated to be:
to compare the percentage of trial participants in the immediate therapy arm versus the delayed therapy arm at 48 weeks, with respect to survival without AIDS progression, with an undetectable plasma HIV-1 viral load (< 50 copies/mL);
survival without AIDS progression with detectable plasma HIV-1 viral load (> 50 copies/mL); and
AIDS progression and/or death.
At 48 weeks, the immediate treatment group had a 14.2% reduced rate of AIDS progression or death compared with the deferred treatment group (24.1%) (HR = 0.53; 99% CI, 0.25-1.09; P = .023). Importantly, there was no significant difference in the number of cases of immune reconstitution inflammatory syndrome (IRIS) between arms (10 in the immediate versus 13 in the deferred). However, 70% of patients with PCP received adjunctive corticosteroids and this could have blunted or prevented such reactions.
The Bottom Line
This was a challenging study to design and implement and credit is due to the study team for their perseverance. The data they have provided to us vindicate their efforts and have changed practice. These results support the early application of HIV therapy during acute OIs and bacterial infections to shorten the period of vulnerability to life-threatening AIDS progression. Concerns for IRIS are justified, but these data indicate that the benefits of antiretrovirals trump the risk of immune reconstitution complications in the setting of these OIs.
An important caveat is that tuberculosis was not included in the study, largely due to concerns regarding drug-drug interactions. However, the prevalent OIs that these participants endured are the ones that clinicians in the United States, at least, are most likely to encounter.
Additional supportive data demonstrating the benefits of treating severely ill HIV-infected patients were presented at IAC in Mexico City this past summer and involved an examination of the impact of HIV treatment on survival during and after admission to intensive care units (ICUs) in Brazil.33 HIV therapy did not reduce the ICU mortality of HIV-infected patients, but instead was associated with better survival at six months after release from the unit.
Clinicians should take the A5164 results to heart and, if they are not already doing so, start treatment for HIV during acute OIs such as those represented in the trial. To delay HIV therapy without a good reason can increase the risk of death for the patient.
At our shop in North Carolina, the A5164 results have created (mostly) harmony when it comes to treating HIV among our patients with acute OIs. That achievement alone qualifies a study as being tops.
7. Opt-Out Testing at Last?
A review of:
Opt-out testing for human immunodeficiency virus in the United States: progress and challenges. John G. Bartlett, Bernard M. Branson, Kevin Fenton, Benjamin C. Hauschild, Veronica Miller, Kenneth H. Mayer. The Journal of the American Medical Association. August 27, 2008;300(8):945-951.
and
Opting out increases HIV testing in a large STI outpatient clinic. Titia Heijman, Ineke Stolte, Harold Thiesbrummel, Edwin van Leent, Roel Coutinho, Han Fennema, Maria Prins. Sexually Transmitted Infections. December 22, 2008. [Epub ahead of print]
HIV is often unwittingly transmitted by people who are unaware they are infected. Marks and colleagues at the CDC estimate that the approximately 25% of HIV-infected persons in the United States who are undiagnosed are responsible for at least half of all new infections.34
Efforts to increase HIV testing have had, overall, lackluster results and the resurgence in the incidence of HIV infection among men who have sex with men (MSM) has led to the recognition of the limitations of the domestic prevention program and sparked a renewed commitment to identify those who have remained under the HIV detection radar.
A major display of this commitment was the issuance of recommendations by the CDC in 2006 to expand HIV screening by having the screening be done in a doctor's office.16 Taking a page from the playbook that led to the near extinction of maternal-to-child transmission of the virus in the United States, the CDC shifted the burden of HIV testing from the patients to the shoulders of their health care providers.
The recommendations say that all patients who are 13 to 64 years of age (64? Couldn't they have just said 65 years of age, except in Florida where it arguably should be 75 years?) are to be offered an HIV test during a clinical visit and more frequently (left open to the clinician's imagination) if they are at risk (also left open to the imagination, but should mean those who have sex with anyone but a trusted monogamous partner who has been demonstrated to be HIV uninfected).
The assumption, generally valid, is that increased screening will identify those with HIV, allowing them to enter care and treatment early, thus improving their health while reducing their infectiousness and (hopefully) their risk behaviors.
But wait, there's more. The recommendations introduce the concept of opt-out testing. Tearing down the sanctity of the intensive pre-test and post-test counseling that was designed to make HIV testing confidential, but also made it a pain in the ass to order, opt-out testing entails the elimination of the written informed consent and long-winded spiel about antibody windows. Instead, it is a streamlined process that looks a lot like what is done when a clinician orders an important or sensitive lab test -- you tell the patient you plan on doing the test and if they don't have an objection, you check the box, hand them the slip and wait for the results to come back. Routine HIV testing was to become routine.

Beautiful, except in some places it is against the law. So, the CDC recommendations have only caused a very slow change in practice. In a special communication in JAMA, John G. Bartlett and colleagues describe the barriers, legal and otherwise, to the implementation of opt-out testing for HIV across the United States. Among these barriers are perceptions that counseling acts as an effective prevention strategy, uneven insurance coverage for the testing, risk of stigmatization and discrimination following the diagnosis of HIV infection and the belief that risk-based testing is more effective.35 The article deftly addresses these concerns and is a must-read for the unconvinced.
While it is too early to tell if the CDC recommendations are having their intended effect in the United States, data from some quarters do demonstrate increased rates of HIV testing following the shift to opt-out testing paradigms.
An elegant example comes from the Netherlands (always ahead of the curve, the Dutch are). HIV testing rates at a sexually transmitted infection clinic in Amsterdam that boasts of 25,000 new visits annually were examined before and after opt-out testing was introduced.36
In 2006, prior to the implementation of the new testing policy in January 2007, 1,534/4,024 (38%) MSM patients and 5,254/19,341 (27%) heterosexual patients did not test for HIV. In 2007, however, only 12% (470/3,865) of MSM and 4% (837/21,305) of heterosexuals opted-out of HIV testing. The major reasons offered by patients as to why they opted out of testing included fear of the result, a low risk perception and being recently tested for HIV.
The proportion of patients with a positive HIV test remained constant during both time periods (approximately 3.5% of MSM and about 0.25% of heterosexuals tested positive), meaning that with the increased numbers tested and unchanged infection rates, more people with HIV were detected with the change to opt-out testing. Similar results have been reported from another Dutch clinic37 and one in London.38 Closer to my home, in North Carolina, the state prison system saw rates of voluntary HIV testing on admission increase from under 60% in October 2008 to 83% the next month following the institution of opt-out testing on Nov. 1.
The Bottom Line
The old system of opt-in testing does not work. An estimated 20,000 people a year are infected with HIV by those who do not know they carry the virus. Although an emphasis on clinics, emergency rooms and hospitals still misses groups at risk and broader initiatives will be required to reach those disenfranchised from medical care, health care settings are an obvious starting point to expand and simplify HIV screening.
The available opt-out testing data look promising and even the American College of Physicians (ACP) this past World AIDS Day issued a statement in support of the CDC guidelines.39
At this point, we as HIV health care providers must encourage our primary and urgent care colleagues to embrace broad HIV testing and work with them to facilitate such screening. There are myriad ways to assist, from speaking with directors of emergency rooms and educating primary care clinicians in order to convince them of the sanity of this approach, to serving as a referral specialist for patients diagnosed with HIV. Consider yourself deputized.
8. Updated U.S. HIV Incidence
A review of:
Estimation of HIV incidence in the United States. H. Irene Hall, Ruiguang Song, Philip Rhodes, Joseph Prejean, Qian An, Lisa M. Lee, John Karon, Ron Brookmeyer, Edward H. Kaplan, Matthew T. McKenna, Robert S. Janssen, for the HIV Incidence Surveillance Group. The Journal of the American Medical Association. August 6, 2008;300(5):520-529.
This year the CDC revised its estimate of how many people in the United States are infected with HIV.40 Previous estimates of 40,000 cases per year relied on back calculation, based on incident AIDS case reporting data and the probability of the incubation period of the virus from the moment of infection to the time of diagnosis of AIDS.
There clearly have been limitations to this approach. The estimation of the duration of HIV infection has become increasingly difficult to pin down given the widespread use of potent HIV therapies. Further, the data used to derive the incidence estimates were often dated.
To readdress, as well as redress, the annual incidence estimate, the CDC devised a new system that incorporates HIV incidence data from 22 states reporting HIV infections and an analysis of leftover blood from HIV testing specimens that searches for patterns of recent HIV infection in those who were HIV seropositive.16 The latter relies on the use of the BED HIV-1 capture enzyme immunoassay, which can distinguish recent infections of approximately 150 days or less from more chronic infection.
Specifically, the test looks at anti-HIV IgG (immunoglobulin G) levels compared to total IgG concentrations as it has been observed that anti-HIV antibodies increase relative to the total immunoglobulin level soon after acquisition of the virus. The combination of standard and BED testing is known as the serologic testing algorithm for recent HIV seroconversion (STARHS).
In 2006, an estimated 39,400 people were diagnosed with HIV infection in the 22 reporting states. Of the 6,864 HIV-seropositive specimens tested with the BED assay, 31% were classified as recent infections. Extrapolating these data to the nation as a whole resulted in a new annual HIV incidence of 56,300 (95% CI, 48,200-64,500).
This is a 40% increase from the previous estimates. Some have incorrectly misconstrued these results to mean there has been a 40% increase in the incidence of HIV -- a misconception that should be corrected with an explanation that the analysis used a new method to estimate HIV incidence and found that prior estimates had been inaccurately low. In fact, overall HIV incidence has been relatively stable over the past few years, according to this report.
Over half of the new infections were among MSM and 45% were among black individuals. Using a model of extended back-calculation, the investigators estimated the number of new infections from 1977 to 2006. The result was a picture of the domestic epidemic with a peak in incidence in the mid 1980s followed by a decline and smaller rise in the late 1990s.
There were notable differences in trends of HIV incidence by race and risk category. MSM were the predominant group of infected persons early in the epidemic, but by 1988 to 1989 the incidence in this population dropped below that of injection drug users (IDUs).
However, since 1990, HIV incidence among MSM has progressively increased. A disproportionate number of new infections have occurred among blacks; the incidence in this group climbed during the first decade of the epidemic and has remained fairly stable over the past several years. Incidence trends among women have also been largely unchanged in recent years.
The Bottom Line
The revised HIV incidence data paint a vivid and detailed picture of the epidemic in the United States and likely present a more accurate estimate of how many people acquire the virus. While the adjustment in the number of new cases upward by approximately 40% was surprising, the finding that HIV remains concentrated among MSM and blacks is not.
The rise, fall and resurgence of HIV among MSM is striking. Data from the National HIV Behavioral Surveillance (NHBS) System point to an alarming increase in HIV acquisition among MSM between 13 to 24 years of age,41 demonstrating that official and grassroots prevention messages are not adequately reaching or being received by this group of men.
Likewise, the increased burden of HIV among African Americans can only invoke sadness. The Black AIDS Institute made the disturbing observation that if their numbers made up a separate country, HIV-infected African Americans would rank 16th in the world in HIV prevalence.42 The progressive concentration of HIV/AIDS among African Americans is disturbing and shameful. These trends have served as a wake-up call to affected communities and their leaders to the danger in their midst.
The CDC report has led to the expected calls for increases in funding to expand prevention efforts. However, there remains debate as to which interventions are most effective and feasible, especially for the populations that are most at risk. Unfortunately, an HIV vaccine is not in the offing and neither is a marketable topical microbicide.
An alternative approach is to further initiatives to find, counsel and treat those with HIV infection. As described above, our ability to identify those who are unknowingly infected has been dismal.
With some models finding that a lion's share of new infections may be acquired from individuals with acute HIV infection, our failure to detect chronic infection may well be compounded by our inability to find those more recently infected. Enhanced detection -- whether via routine HIV testing, algorithms for uncovering acute HIV among those screened for HIV and/or outreach -- is a start. A diagnosis of HIV infection itself may or may not lead to behavioral change that will then reduce the risk of transmission -- the data have been mixed -- however, the identification of HIV infection also provides an opportunity to counsel and treat, potentially reducing viral load and infectiousness. Numbers matter and as the mantra of 40,000 new cases of HIV is superseded by a frighteningly higher figure, we can only hope that the attention the new estimates bring is accompanied by action. Otherwise, we will continue to be sad witnesses to a slaughter.
9. Survival in the Time of HAART
A review of:
Reduction in AIDS defining events/death (ADE/D) with etravirine (ETR) compared to placebo (PL): pooled DUET 48 week results. R. Haubrich, J. Eron, M. Thompson, P. Reiss, R. Weber, M. Peeters, R. van Solingen-Ristea, G. Beets, E. Voorspoels, G. de Smedt. In: Program and abstracts of the 48th Annual ICAAC/IDSA 46th Annual Meeting; October 25-28, 2008; Washington, D.C. Abstract H-1239.
and
AIDS defining conditions (ADCs) in the BENCHMRK -1 and -2 trials: 48 week analysis. J. E. Eron, B. Y. Nguyen, R. T. Steigbigel, D. A. Cooper, R. R. Rhodes, A. Meibohm, J. Zhao, R. Isaacs, H. Teppler. In: Program and abstracts of the 48th Annual ICAAC/IDSA 46th Annual Meeting; October 25-28, 2008; Washington, D.C. Abstract H-1249.
It was really not that long ago, before the newfangled PCR (polymerase chain reaction) assays, when we relied on hard clinical endpoints for HIV treatment trials and were suspicious of surrogate markers of these outcomes. (Anyone remember p24 antigen, neopterin or beta-2-microglobulin?) After John Mellors from the University of Pittsburgh Medical Center preached the righteousness of the HIV viral load assays as oracles of disease progression and with the steep declines in AIDS and death among study participants, we responded with a hearty "hallelujah."43
Nowadays, when the vast majority of treated patients do very well (Garrison Keillor might even say they all do better than average), small differences in viral load responses can make or break an antiretroviral.
So, are clinical outcomes in HIV clinical trials dead, killed at the hands of HAART? Not entirely. The potency of combination antiretroviral regimens has slowed the pace of HIV disease progression to a crawl, but for patients who have advanced immunodeficiency and who are at risk for imminent opportunistic complications, HIV therapy can reverse the nosedive and avoid a crash.
The Lazarus-like ability of HAART is illustrated nicely with the findings from two major recent clinical antiretroviral treatment trials. The design and main results of the DUET and BENCHMRK trials have been previously reported on The Body PRO. Both trials enrolled treatment-experienced patients.44-46
DUET: Etravirine
For DUET, eligible patients were required to have at least one NNRTI and three or more primary PI mutations. All patients received an optimized regimen that included ritonavir-boosted darunavir (TMC114, Prezista) and half the patients were randomized to have etravirine (TMC125, Intelence) added.
In a secondary analysis of the DUET trials, the addition of etravirine led to greater rates of virologic response over 96 weeks, but also reduced progression to an AIDS-defining condition or death -- with less than 6% of the etravirine-assigned participants developing these clinical endpoints, compared to about 10% of the patients who were randomized to placebo (P = .04).47
Similarly, at one year, the rates of hospitalization and total days spent in a hospital were significantly different across the treatment arms: 23% of placebo participants were inpatients, versus 17.5% of the etravirine participants -- a result that was significant even after adjusting for baseline viral load, CD4+ cell count and enfuvirtide (T-20, Fuzeon) use (P = .0006). Furthermore, over the first year of the trial, etravirine-receiving participants had almost 1,000 fewer days of hospitalization than the control participants (1,702 versus 2,747 days, P = .0195).
BENCHMRK: Raltegravir
In BENCHMRK, participants had triple-class (NRTI, NNRTI and PI) resistance and were randomized to raltegravir or placebo in addition to an optimized regimen. Given the entry criteria, it is not surprising that the entry CD4+ cell counts in these studies were generally low (approximately 100 cells/mm3 and about 150 cells/mm3, respectively).
The clinical outcome data from the BENCHMRK studies, which placed raltegravir on the map as a potent agent for treatment-experienced patients, tell the same story.48 Treatment with raltegravir tended to reduce the rate of the development of an AIDS-defining condition or death by about half. Overall, rates of clinical outcomes were low -- only 37 participants had a new AIDS-defining illness or died. Interestingly, patients who experienced these outcomes had lower CD4+ cell counts at baseline (less than 10 cells/mm3) and almost all had a prior AIDS-related diagnosis.
The Bottom Line
These trials demonstrate an actual clinical benefit of these regimens beyond improvements in CD4+ cell count and viral load. Fewer people got sick and died if they received the active study agents. Such results are a testament to the ability of these medications, in combination with others, to reverse the ravages of HIV disease. They also indicate that such therapies are best applied before they become too little, too late.
One of the most exciting developments in HIV care over the past couple of years has been the new opportunities for treating our most treatment-experienced and ill HIV-infected patients. Bridges were burned, along with entire drug classes, but the new drugs have given some a new lease on life. That it has made a difference is clinically evident and these data provide a resounding "truth that" to our experience.
Unfortunately, it is likely we will continue to need last-ditch drugs even as we try to diagnose patients earlier in the course of their HIV disease. The chaos, mental illness and other challenges in the lives of our patients ensure that adherence will be an ongoing problem and that the pipeline will need to continue to supply us with drugs to suppress resistant virus. Such drugs are a safety net for the all too many who are precariously balanced on the precipice between maintaining their health and catastrophe. If we cannot stop them from falling, we can at least catch them.
10. No Bones About It
A review of:

Fracture prevalence among human immunodeficiency virus (HIV)-infected versus non-HIV-infected patients in a large U.S. healthcare system. Virginia A. Triant, Todd T. Brown, Hang Lee, Steven K. Grinspoon. The Journal of Clinical Endocrinology and Metabolism. September 2008;93(9):3499-3504.
and
Continuous antiretroviral therapy (ART) decreases bone mineral density: results from the SMART study
. B. Grund, A. Carr, The Insight Smart Study Group. In: Program and abstracts of the 48th Annual ICAAC/IDSA 46th Annual Meeting; October 25-28, 2008; Washington, D.C. Abstract H-2312a.
Maybe the SMART study was aptly named after all. The trial was designed to determine whether a strategy of limiting patients' exposure to antiretrovirals would reduce adverse events such as CVD, hepatic, renal and other complications associated with HIV therapies. Famously, the investigators found that these medications were protective against such conditions.12 However, when it comes to bone health, the investigators were on to something.
By way of background, low bone mineral density (BMD) has been found to be extremely prevalent among those with HIV infection. Clinical cohort data suggested that as many as 60% to 70% of HIV-infected patients have BMD levels that qualify as osteopenia, with a much lower 5% to10% having frank osteoporosis.49,50
In the general population, the lower the BMD, the greater the risk for fracture. Therefore, there has been concern regarding just how much HIV therapies are contributing to BMD reductions and how much those living with HIV infection are at risk for fracture.
However, the observational data that have been gathered until now do not exactly point to antiretrovirals as a bone leeching smoking gun. HIV-infected patients often have other risk factors for reduced BMD; this includes such things as smoking, prior significant weight loss, corticosteroid use and hypogonadism. These factors have been thought to explain much of the osteopenia and osteoporosis among this population, a position supported by BMD data among treatment-naive patients entering into clinical trials, where higher than expected rates of osteopenia were observed.51 However, those same clinical trials demonstrated that BMD can fall further after the start of antiretroviral therapy, especially with regimens containing tenofovir.

With an enhanced appreciation for the challenges facing HIV-infected patients as they age, attention to bone health has increased. Already there are indicators of potential trouble ahead. A recent study of patients enrolled in a multi-hospital patient registry in Boston found the rate of fractures to be higher among patients with HIV infection compared to those without known HIV.52
Among the more than 8,500 patients with HIV infection, the prevalence of fractures of the wrist, hip and vertebrae was 2.87 patients per 100 persons compared with 1.77 per 100 persons for the over 2 million controls (P < .0001). The risk of fracture was greater for HIV-infected patients regardless of gender.
Overall, fracture rates were higher among HIV-infected persons at each of the three anatomical sites studied (wrist, hip and vertebrae), as were combination fractures, although among women rates of hip fractures were not significantly different by HIV status.
However, this and other studies have left unanswered the question of whether antiretrovirals play a major role in BMD loss. The randomized SMART study design is ideal for exploring this very question. DEXA (dual energy X-ray absorptiometry) scans were performed as part of a body composition substudy along with quantitative computed tomography (qCT) scans that can measure the density of trabecular bone. Of the 275 substudy participants enrolled, 214 had follow-up BMD determinations (116 in the intermittent antiretroviral therapy arm and 98 in the continuous therapy arm).
Importantly, BMD declined in both SMART study groups. However, those randomized to defer or interrupt HIV therapy experienced less of a drop than those who maintained antiretroviral treatment.53 The estimated differences in mean BMD change from baseline through follow-up were 1.4% (P = .002) at the hip by DEXA, 2.9% (P = .01) for spine by qCT and 1.2% (P = .05) for spine by DEXA -- all favoring drug interruption/deferral. As more individuals in the treatment interruption arm take up HIV treatment, these results may be underestimating the impact of antiretroviral therapy on BMD over time.
Specific antiretrovirals were not associated with loss of BMD (56 of the 98 participants on NRTIs received tenofovir), but curiously, neither were traditional risk factors for osteopenia.
The investigators also examined the rate of fractures in the entire SMART trial cohort of 5,472 participants (providing for approximately 7,500 person-years of follow-up per group). Ten of 2,753 participants in the continuous HIV therapy group (rate 0.13 per 100 person-years) and two of 2,720 in the drug interruption/deferral group (rate 0.03 per 100 person-years) experienced significant fractures (hazard ratio for continuous versus interruption = 4.9; 95% CI, 1.1-22.5; P = .04).
The Bottom Line
BMD, like so many parts of our bodies, drops as we age. An accumulation of data points toward a heightened risk of significant osteopenia and osteoporosis over time for people living with HIV infection. The calculus of this problem is obvious: More people with HIV infection are living long lives and their risk of fracture increases with time.
Yet, we have no comprehensive approach to the prevention and management of reduced BMD among HIV-infected patients. DEXA scans to screen for low BMD are not a routine part of the clinical management of HIV disease and, when they are ordered, may incur insurance company wrath.
Part of the problem has been a lack of clarity regarding who to screen. However, the observational study data are fairly consistent in their finding that patients who are Caucasian, are older, have a low BMI (bone mass index) and have a low nadir CD4+ cell count are at increased risk of reduced BMD. Additional factors to consider include a history of corticosteroid use, smoking, alcohol abuse, sedentary lifestyle and, of course, a history of a traumatic fracture. Screening of postmenopausal women should follow guidelines established for the general population (see www.nof.org/physguide).
For patients who are found to have BMD levels that sufficiently increase the risk of fracture, we do know that bisphosphonates work. An ACTG trial demonstrated nicely that alendronate (Fosamax) taken with vitamin D and calcium is effective in both men and women in increasing bone density.54 Clinicians encountering reduced BMD need to become well versed in the work-up of secondary causes of osteopenia and osteoporosis, which include vitamin D deficiency, parathyroid disease and thyroid diseases.55
Beyond the risk of low BMD that accompanies aging and the lifestyle factors that are more common in HIV-infected patients, the SMART study results suggest HIV therapies also kick bone density down the hill. This is an important finding and these data are the clearest to implicate potent HIV treatment in bone loss. The mechanism for such an effect is not known and additional information from this study is likely forthcoming. Whether there are differences between types of antiretroviral regimens and specific host factors that interact with HIV therapies need to be explored in other studies. Meanwhile, the SMART BMD finding suggests that our surveillance for BMD problems should be stepped up for those on HIV therapy.
Clearly, fractures of the axial skeleton are a major cause of morbidity and can lead to permanent disability; therefore, this is an issue that, with the inevitable rise in cases and the accompanying fear, will only grow larger. Already, motivated by community concerns and calls to action, the ACTG has established a working group to develop proposals related to bone health. But the research has to be matched by efforts to educate clinicians and their patients regarding the risks for low BMD. This is a role for our representative organizations, with assistance from relevant endocrinology groups.
In addition, guidelines for the use of DEXA need to be developed based on a re-evaluation of the data that have emerged over the past few years. 2009 can be the year we start to take bone health among HIV-infected persons seriously.
The Runners-Up
Obama Wins!
If the last eight years have taught us anything it is that we can no longer underestimate the influence of the occupant of the Oval Office on our lives -- a lesson one can only hope the followers of Ralph Nader have belatedly absorbed. When it comes to responding to the HIV pandemic, we have seen that the U.S. president can have a considerable impact.
Of the outgoing chief executive one must acknowledge his willingness to actually speak about HIV/AIDS and to pump millions into funding for antiretrovirals in developing countries. No matter how one rates George W. Bush and his troubled tenure, it is unassailable that there is not a small number of people (estimates are 1.7 million) who received effective HIV therapies through his President's Emergency Plan for AIDS Relief (PEPFAR).
Certainly, there were strings attached. There were restrictions. Sex workers and intravenous drug users were often left out and there had been a narrow-minded emphasis on abstinence to prevent HIV transmission. Furthermore, although billions of dollars have been spent on the program, U.S. aid to developing countries is criticized as being miserly compared to other wealthy nations when looked at as a proportion of GDP (gross domestic product). Overall, it will be difficult to view the merits of PEPFAR without looking through the lens of the presidency of the man who initiated the fund.
Domestically, there were markedly less tangible achievements when it comes to confronting HIV. Protecting tens of thousands of Americans against this lethal virus took a backseat to the theoretical threat of a dirty bomb or another type of terror attack. Infection rates went unchanged, HIV-infected individuals continued to be diagnosed late in their disease and many had trouble paying for their medications and medical care.
As President Barack Obama takes command, we look to him to right the long list of wrongs. With an evolving economic meltdown well underway, wars being waged and who knows what next crisis to emerge, we can be forgiven for wondering whether there is any room on the famous BlackBerry for a to-do list that includes "provide HIV medications for all and enhance funding for research to prevent, treat and cure HIV."
But one can hope, and hope is what this president is all about.
We hope to see the spending of more money to save the lives of those in the United States instead of funding conflicts that end the lives of people living in other countries.
We hope to see a domestic AIDS initiative that will recognize the shameful failures of our current health system and that supports the expansion of HIV testing and treatment.
We hope to see PEPFAR realize its full potential by embracing effective prevention strategies, as has been recommended by the Institute of Medicine.
It is by now hackneyed to say but nonetheless true that we hope to see change. One can hope that our 44th president, inheriting from the 43rd challenges he could have scarcely imagined when he decided to run for this office, will be able to steer a course that continues to recognize our commitment to combating HIV abroad, but also appreciates the threat that HIV is to our homeland. As those who care for people living with HIV, we can hope for these changes (and help, and advocate, and contribute and lead).
Financial Crisis Hurts People Living With HIV
There is no doubt that the current recession/depression we are experiencing will hurt people living with HIV infection. What Medicare Part D started, the economic crisis will finish. HIV-infected people will lose their jobs and with them their health insurance. Those middle-class patients with coverage will see their medical benefits reduced and their out-of-pocket costs for medications and care increased. Some HIV-infected people have already stopped their medications due to an inability to afford prescription co-pays. Others have had to change antiretrovirals.
A diligent, hard-working and absolutely lovely patient of mine with a long-standing undetectable viral load while on efavirenz/tenofovir/emtricitabine (EFV/TDF/FTC, Atripla) -- and with medical insurance! -- had to change to zidovudine/lamivudine plus efavirenz to take advantage of a pharma-sponsored co-pay program and reduce his monthly medication cost from $500 to $200. When gas prices rise again, and they will, we will again see people missing routine office visits because they cannot afford to fill their tanks.
This will be a tough year for many people living with HIV infection. As clinicians, we will be tasked with trying to fill the gaps of a system that will allow many of our patients to fall further into debt or the throes of AIDS.
Every single HIV regimen that is stopped for reasons that are financial rather than medical, every dose that is skipped by patients trying to ration their antiretrovirals, every missed clinic visit by patients tired of getting collection notices, every emergency room visit by those who had no other option -- every one of these failures turns back the clock on our efforts to control this epidemic and demands protest. Silence is not an option and silence is not what we will expect from our professional organizations or those who claim to advocate for people living with HIV.
Jesse Helm's U.S. Travel Ban Lifted
Go ahead and pinch yourself. The travel ban against people from other nations entering or immigrating to the United States has been finally lifted. Tucked into the reauthorization of PEPFAR, the change was sponsored by Senators John Kerry (D-Massachusetts) and Gordon Smith (R-Oregon), more than 20 years after North Carolina Senator Jesse Helms (R-another planet) first proposed the ban.
The lifting of this ridiculous restriction is a victory of the rational and compassionate over the intolerant and punitive. It is a correction that those of us in the United States should be proud of, even as we are shamed by the original mistake. Now, all that remains is for the lifting of the ban to be implemented -- another item on the long to-do list of our new administration.
A Diehard AIDS Denialist Dies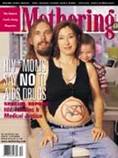 My daughter was 2 years old in 2001 when I saw the cover of Mothering magazine with a very pregnant Christine Maggiore proudly showcasing her belly adorned with a bright red circle and slash across the letters AZT. As an HIV clinician, researcher and father, I was shocked by the utter denial implicit in the pose and by the publishers for promulgating such a deadly and patently wrong message. It was the last issue we bought, but my first introduction to this unrepentant firebrand who, although HIV infected and once an AIDS service organization volunteer, came to deny that the HIV coursing through her body was the cause of AIDS.
Despite the development of the HIV RNA assay, which detected the presence of the actual AIDS virus and reliably predicted prognosis, as well as her own 3-year-old daughter's death from PCP (a diagnosis she and her husband contested), Maggiore was unwavering in her HIV denialism and refused to take HIV medications.
She founded the Alive & Well AIDS Alternatives organization as a platform to question the accuracy of HIV science. Fatefully, she would meet with South African President Thabo Mbeki who came to espouse similar views questioning the link between HIV and AIDS and tragically stalled his country's efforts to provide HIV medications to its people. According to one recent study, more than 330,000 lives were lost as a consequence of Mbeki's failure to accept the preponderance of scientific evidence and implement an antiretroviral treatment program in South Africa.56
Maggiore died of pneumonia in December 2008 at age 52. The exact cause of her death has yet to be reported and predictably, her colleagues -- always proficient in denial -- state her death was not related to HIV.
Skepticism can be healthy, but a refusal to face the difficult reality that there exists a virus that is often transmitted during an act of love and that slowly destroys our immune system to the point of leaving us defenseless is not. In fact, as Maggiore proved, it can be deadly. Unfortunately, her death doesn't end this fringe movement. Others like her remain, unconscionably volunteering their recommendations to vulnerable patients who are afraid of medications.
Wrap-Up
What a year! My love of what I do for a living is emotionally fueled by my relationship with my patients, but is intellectually powered by the rush that comes with discovery. Just as the virus we confront replicates at rates that challenge comprehension, we also must constantly grow and shift our own knowledge of how HIV ticks. In this virus versus human race, we learn and unlearn, err and correct, reaching in all directions for the small or large breakthrough. The list above includes a selection of the stories that have the greatest potential, in my view, of changing how we think and, ultimately, what we do. And changing what we do, for the better, is what our search for answers is all about.
This transcript has been lightly edited for clarity.
References